Professional Membership
Professional membership is the perfect way for individual engineers and architects to take advantage of everything AISC offers!
Professional Membership is open to engineers and architects who hold an accredited four (or more) year degree in Civil/Structural Engineering, Architecture, Architectural Engineering, or are a licensed Professional Engineer or licensed Architect.
AISC is pleased to offer a special Retiree membership for those aged 65 and older. All benefits remain the same but the renewal rate is discounted as a token of gratitude for years of service to the industry.
Please allow up to 5 business days for your application once it's received, to be approved.


---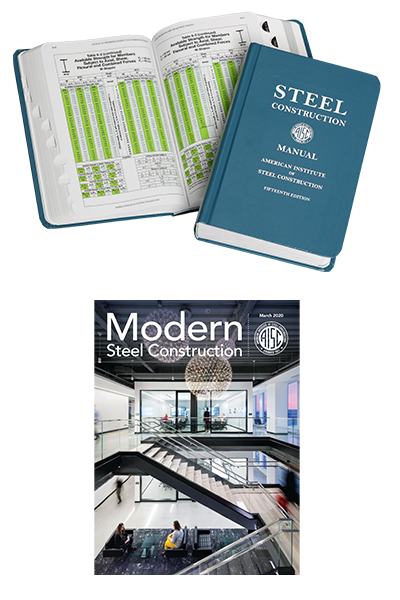 Discounts
Industry expertise
Complimentary subscription to Modern Steel Construction (domestic members only) and Engineering Journal, keeping you up-to-date on industry information and one step ahead of your competitors

Weekly AISC/NSBA Bulletin, a quick digest of industry news you need to know
Visibility
SteelDay, the steel industry's largest networking and educational event. Events include seminars and webinars, facility and job site tours, and presentations to industry professionals. As a member, you are eligible to host your own event and showcase your business or just attend an event in your area.

Sponsorship opportunities at various events such as the Student Steel Bridge Competition, SteelDay, NASCC, & more!