W. Samuel Easterling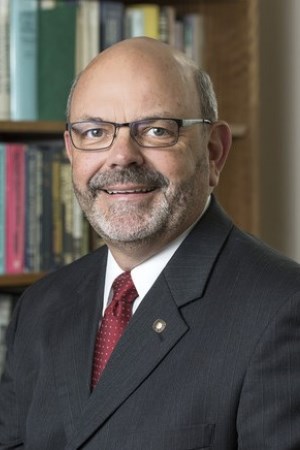 Company

Virginia Tech

Title

Professor

W. Samuel Easterling is the Montague-Betts Professor of Structural Steel Design and Department Head in the Via Department of Civil and Environmental Engineering at Virginia Tech. He has been a member of the Virginia Tech faculty since 1987 and is a registered professional engineer in Virginia. Dr. Easterling received his BS and MS in Civil Engineering from West Virginia University and his PhD in Structural Engineering from Iowa State University.
Dr. Easterling has taught courses in structural steel design and cold-formed steel design. His primary research interests are in the areas of composite and cold-formed steel structures. He has directed research dealing with composite slabs, partially-restrained connections, composite beams, joists and joist girders, composite shear connectors, and cold-formed steel diaphragms, members, and connections.
A member of several professional organizations, Dr. Easterling is active within the American Institute of Steel Construction, the American Iron and Steel Institute and the American Society of Civil Engineers. He presently serves as the Vice-Chair of AISC Task Committee 5 – Composite Construction and is a member of the AISC Committee on Specifications. Within AISI, he serves as a member of Sub Committees 3 and 33, and the Committee on Specifications. Easterling has also served as a member of the American Society of Civil Engineers committees on Composite Construction and LRFD, as well as ASCE Standards Committees for composite slabs and beams with web openings. He currently serves as Chair of the ASCE Department Heads Coordinating Council.
In addition to his professional service, Dr. Easterling has been active in university governance. He served as President of the Faculty Senate in 2004-2005, Chair of the Commission on Faculty Affairs, Chair of the Commission on Research and as a member of the University Council. He served as the faculty representative to the Virginia Tech Board of Visitors in 2004-2005.
Dr. Easterling has been recognized for his work in the area of composite construction with the Steel Deck Institute John Gundel Award in 1987, the ASCE Walter L. Huber Prize in 1998, the ASCE State-of-the-Art of Civil Engineering Award in 1996 and 2000 as a member of the Task Committee on Design Criteria for Composite Structures in Steel and Concrete, the 2002 AISC T. R. Higgins Lectureship Award, the 2012 AISC Special Achievement Award, and the 2017 ASCE Shortridge Hardesty Award. Easterling has been recognized by Iowa State University with an Alumni Association Young Alumnus Award in 1998 and a College of Engineering Professional Progress in Engineering Award in 2003. He was elected to the grade of Fellow in ASCE in 2006 and in the Structural Engineering Institute in 2014. Easterling was elected to the West Virginia Academy of Civil Engineers in 2007. At Virginia Tech, he was recognized with a Dean's Award for Excellence in Service in 2004 and was elected to the Academy of Faculty Service in 2014.