Design of Built-up Plate Girders based on AISC 360-16 Specification for Structural Steel Buildings
There are many situations in flexural member design where the geometrical or loading conditions require the engineer to look beyond standard rolled wide-flange shapes.
One solution for such cases is built-up plate girders, which introduce their own design challenges related to section slenderness that engineers rarely encountered when working with rolled shapes. Join us for a two-part webinar to learn how to apply the provisions of AISC 360-16 Specification for Structural Steel Buildings, Chapters F and G, to design built-up plate girder members for the effects of bending and shear.
Session 1 – Bending (July 22, 2021)
The first session in this two-part webinar will focus on designing built-up plate girders for bending moments. We'll discuss plate girders with noncompact or slender webs and both doubly and singly symmetric cross-sections. The lesson will explore how the Specification accounts for local buckling by using reduction factors to modify the strengths determined from commonly considered limit states of yielding and lateral-torsional buckling.

Session 2 – Shear (July 29, 2021)
The second session in this two-part webinar will focus on designing built-up plate girders for shear. The lesson will compare the two approaches that the Specification uses to determine shear strength: rotated stress field theory and tension field action theory. We'll cover the design of both transverse and bearing stiffeners as well as the connection between web and flange plate elements.
Individual Registration

$95 Member
$150 Non-member
$80 Student/Faculty
$80 Government Employee

1.5 PDHs per session to the registrant only

Register
Group Registration

$325 Member
$500 Non-member
$270 Student/Faculty
$270 Government Employee

Registration is good for only one connection.

1.5 PDHs per session to unlimited attendees at each connection

Register
Accommodations for stay-at-home and safer-at-home orders

In light of the recent changes to daily work life, we understand that many people are working from home at this time. If the individual registration option is not feasible for your company, we will accommodate each attendee who would typically gather in your office conference room. Your registration confirmation e-mail will include information on how to add more employees to the registration.
Date: 7/22/2021 and 7/29/2021 1:30 PM - 3:00 PM EDT
Duration: 1.5 hours per session
Location: Live Webinar
PDH Credits: 1.5 PDHs per session
Registration Deadline: 7/22/2021 10:00 a.m.
Substitutions and Cancellations: Substitutions may be made at any time. Cancellations received 1-3 days prior to the webinar will be charged a $50 service charge. Cancellations and no shows the day of the webinar session will not receive a refund.

Connection Instructions: Upon registration, you will receive a confirmation email containing your receipt, information on accessing the webinar, and a link providing access to PDF handout of slides.
Speakers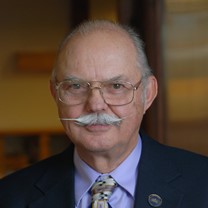 Louis F. Geschwindner is a former Vice President of Engineering and Research at AISC, Professor Emeritus of Architectural Engineering at Penn State University, and Senior Consultant at Providence Engineering Corporation.