Column Design: Past, Present, Future
The historical development of the different approaches for designing metal columns is presented and critiqued. For completeness, ancient column designs of stone and wood prior to the use of iron columns are briefly mentioned. The mathematical, experimental, industrial, professional and political factors that contributed to our current status are presented. Landmark breakthroughs are noted, and their influence on design recommendations discussed. Emphasis is placed on determining the underlying factors that led to the use of various formulas. Prior to 1960, emphasis was placed on design methods for an isolated compression member. Since 1960 the focus has been on columns as part of frames, by introducing factors such as effective length factors (K-factors), PΔ, frame stability, plastic design and second-order structural analysis. The development of the current AISC column curve is presented. The single-column curve vs the multiple-column curve controversy is evaluated, and possible future changes to our design approach, due to the current methods of manufacturing rolled steel sections, will be predicted.
Date: 12/6/2018
Time: 1:30 p.m. - 3:00 p.m. EST
Duration: 1.5 hours
Location: Live Webinar
PDH Credits: 1.5
Cost:


$185 AISC Member
$155 Educator / Student / Government Agency
$285 Non-Member

Only one person from your organization is required to register per connection. Each individual within your organization who attends at the registered connection will receive a PDH certificate at no additional charge.

Registration Deadline: 12/6/2018 10:00 a.m.
Substitutions and Cancellations: Substitutions may be made at any time. Cancellations received 1-3 days prior to the webinar will be charged a $50 service charge. Cancellations and no shows the day of the webinar session will not receive a refund.

Connection Instructions: Upon registration, you will receive a confirmation email containing your receipt, a link to access the webinar, dial-in audio instructions, and a link to a PDF handout of slides.
Speaker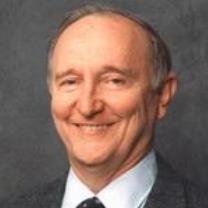 Dr. Yura is Emeritus Professor in Civil Engineering, University of Texas at Austin.