Design of Curved Members -- A Two-Part Webinar Series
While curved members can be both structurally efficient and aesthetically interesting, their behavior can be much different than their straight counterparts. This two-part webinar series, presented by the author of AISC Design Guide 33, Curved Member Design, provides guidance on how to use the AISC Specification to design curved members. This 'equivalent straight member' approach allows the use of existing commercial software for curved member design by modifying effective length factors and lateral-torsional buckling modification factors to account for the curvature. This course will provide a brief overview of the design guide and detailed design information on both vertically- and horizontally-curved members.
Part 1: Design of Vertically-Curved Members
This session will review the design of vertically-curved members for axial, flexural, and combined loading. A special buckling limit state, unique to vertically-curved members, will be introduced. Finally, the concepts will be illustrated with a design example. (Session page)
Part 2: Design of Horizontally-Curved Members
This session will examine the behavior and design of horizontally-curved members. The design of such members for flexural, torsional, and combined loading will be explained, as will the important issue of serviceability. The concepts will be illustrated with a design example. (Session page)
Discounted Design Guide Offer! For all registrants, we are offering you the opportunity to purchase Design Guide 33, Curved Member Design, at a discounted rate of $30/$60 (member/nonmember)+ tax and FREE shipping. More information on how to purchase your discounted design guide will be provided in your registration confirmation.
Interested in learning about the fabrication of curved steel members? Although this two-part webinar series will focus on the design of curved members, you can also check out a related on-demand presentation, given by Bo Dowswell, recorded from a past Night School course! The on-demand session covers issues such as curving mechanics, fracture during bending, distortion, tolerances, and more.
Date: 12/5/2019 and 12/12/2019 1:30 PM EST
Duration: 1.5 hours per Webinar
Location: Live Webinar
PDH Credits: 1.5 PDH per Webinar
Cost:


$325 AISC Member
$270 Educator / Student / Government Agency
$500 Non-Member

Includes both webinars. Only one person from your organization is required to register per connection. Each individual within your organization who attends at the registered connection will receive a PDH certificate at no additional charge.

Registration Deadline: 12/5/2019 10:00 a.m.
Substitutions and Cancellations: Substitutions may be made at any time. Cancellations received 1-3 days prior to the webinar will be charged a $50 service charge. Cancellations and no shows the day of the webinar session will not receive a refund.

Connection Instructions: A link to access the webinar and dial-in audio instructions will be made available prior to the webinar. If you have not received connection information within 24 hours of the webinar, please notify us via email at registration@aisc.org.
Speaker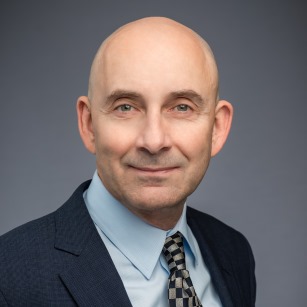 Principal of ARC International, an engineering firm specializing in research and consulting for steel structures.