Live Webinar
Design of Underhung Hoist and Crane Girders
Underhung crane girders are often used in manufacturing, industrial, and power plants and have particular design challenges including member continuity, laterally unsupported flanges, fatigue of the support member, and more. Many of these challenges are not considerations in more standard structural designs. This presentation discusses the challenges encountered when designing underhung crane girders and includes a design example. Topics include:
Support structures
Connections between the supporting members and the runway girder
Runway girders for underslung hoists and crane runways
Curved monorail support beams
Registration is closed.
Date: 5/18/2017
Time: 1:30 p.m. - 12:00 a.m. EDT
Duration: 1.5 hours
PDH Credits: 1.5
Cost*:


$185 AISC Member
$155 Educator / Student / Government Agency
$285 Non-Member

Only one person from your organization is required to register per connection. Each individual within your organization who attends at the registered connection will receive a PDH certificate at no additional charge.

Registration Deadline: 5/18/2017 10:00 a.m.
* Substitutions and Cancellations: Substitutions may be made at any time. Cancellations received 1-3 days prior to the webinar will be charged a $50 service charge. Cancellations and no shows the day of the webinar session will not receive a refund.
Speaker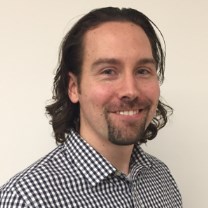 Lucas Pachal is a Project Structural Engineer for IBI Group in Southfield, Michigan.