Designing Built-Up Flexural Members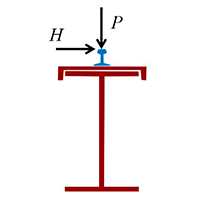 Built-up flexural members are made by combining shapes and plates so that they work together as a single flexural member.
We'll delve into the overall provisions for built-up beams, including all applicable limit states.
We will also explore built-up cross-sections such as box and I-shaped beams formed from channels, double angles that form T-shaped sections, and crane rail girders formed with channels as a cap to an I-shape. This webinar will go over examples of a variety of built-up sections using both ASD and LRFD.
Note that this webinar is an encore presentation of the one given at The Virtual Steel Conference this past April.
Individual Registration

$65 Member
$100 Non-member
$55 Student/Faculty
$55 Government Employee

1.5 PDHs to the registrant only

Register
Group Registration

$185 Member
$285 Non-member
$155 Student/Faculty
$155 Government Employee

Registration is good for only one connection.

1.5 PDHs to unlimited attendees at each connection

Register
Accommodations for stay-at-home and safer-at-home orders

In light of the recent changes to daily work life, we understand that many people are working from home at this time. If the individual registration option is not feasible for your company, we will accommodate each attendee who would typically gather in your office conference room. Once you've registered as a group registration, contact registration@aisc.org for further details on how to connect your employees and receive certificates.
Date: 11/5/2020
Time: 1:30 p.m. - 3:00 p.m. EST
Duration: 1.5 hours
Location: Live Webinar
PDH Credits: 1.5
Registration Deadline: 11/5/2020 10:00 a.m.
Substitutions and Cancellations: Substitutions may be made at any time. Cancellations received 1-3 days prior to the webinar will be charged a $50 service charge. Cancellations and no shows the day of the webinar session will not receive a refund.

Connection Instructions: Upon registration, you will receive a confirmation email containing your receipt, information on accessing the webinar, and a link providing access to PDF handout of slides.
Speakers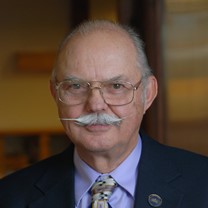 Louis F. Geschwindner is a former Vice President of Engineering and Research at AISC, Professor Emeritus of Architectural Engineering at Penn State University, and Senior Consultant at Providence Engineering Corporation.