Effective Bracing of Flexural Members and Systems in Steel Buildings and Bridges
This is the 2017 T.R. Higgins Lecture. Todd A. Helwig, PhD, professor of civil engineering at the University of Texas at Austin, will present his lecture that is focused on the stability of flexural systems in steel buildings and bridges with a particular emphasis on bracing requirements. The lecture highlights the results from large-scale experiments and parametric finite element analysis on flexural members. The many factors that impact the effectiveness of torsional bracing systems are covered. An overview of the system buckling mode for I-shaped girder systems, which is a relatively new failure mode the profession has become aware of over the past 15 years, is also discussed. Improved details such as the use of split pipe stiffeners and lean-on bracing are also covered.
Registration for this event is closed.
Date: 3/7/2018
Time: 1:30 p.m. - 2:30 p.m. EST
Duration: 1.0 hours
Location: Live Webinar
PDH Credits: 1
Cost:


$0 AISC Member
$0 Educator / Student / Government Agency
$0 Non-Member

This is a FREE webinar, but you must register! Only one person from your organization is required to register per connection. Each individual within your organization who attends at the registered connection will receive a PDH certificate at no additional charge. For this FREE event, we highly encourage you to watch the webinar with your colleagues in a conference room or classroom and limit the number of connections needed.

Registration Deadline: 3/7/2018 1:00 p.m.
Substitutions and Cancellations: Substitutions may be made at any time.

Connection Instructions: Upon registration, you will receive a confirmation email containing your receipt, a link to access the webinar, dial-in audio instructions, and a link to a PDF handout of slides.
Speaker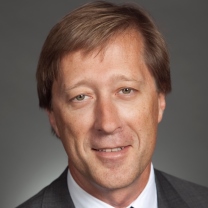 Dr. Helwig is a professor at the University of Texas at Austin.