Lean-on Bracing for Steel I-Shaped Girders
This webinar will introduce the concept of the Lean-On Bracing System, which is a method of preventing lateral torsional buckling of straight, skewed and non-skewed steel plate girder bridges. The Lean-On Bracing System mainly consists of struts that transfer forces to one or two cross-frames at each brace location. Improved structural efficiency is possible by utilizing lean-on concepts in which several girders can be braced across the width of the bridge by a single cross-frame. The benefits of Lean-On Bracing, research, design, Owner's perspective, and construction will also be highlighted in this webinar.
Date: 4/26/2018
Time: 1:30 p.m. - 3:00 p.m. EDT
Duration: 1.5 hours
Location: Live Webinar
PDH Credits: 1.5
Cost:


$185 AISC Member
$155 Educator / Student / Government Agency
$285 Non-Member

Only one person from your organization is required to register per connection. Each individual within your organization who attends at the registered connection will receive a PDH certificate at no additional charge.

Registration Deadline: 4/26/2018 1:00 p.m.
Substitutions and Cancellations: Substitutions may be made at any time. Cancellations received 1-3 days prior to the webinar will be charged a $50 service charge. Cancellations and no shows the day of the webinar session will not receive a refund.

Connection Instructions: Upon registration, you will receive a confirmation email containing your receipt, a link to access the webinar, dial-in audio instructions, and a link to a PDF handout of slides.
Speaker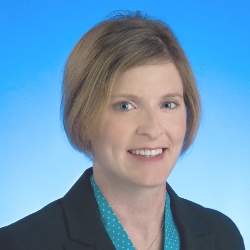 Jamie is Director of the Bridge Division's Design Section, where she is responsible for providing district support and oversight for statewide bridge design, design and support for traffic structures, bridge railing, bridge standards, special structures, bridge aesthetics, shop drawing review, and historic bridge preservation.