Towards an Integrated Fracture-Control Plan for Steel Bridges
NEW DATE: 4/23/19
There has been considerable research and interest in the topic of fracture-critical members (FCMs) during the past decade. As a result, the entire concept of what constitutes an FCM is being revisited and many long-standing ideas and opinions related to this classification of members are being shown to be overly conservative. Significant advances in the understanding of fracture mechanics, material and structural behavior, fatigue crack initiation, fatigue crack growth, fabrication technology, and inspection technology have allowed other industries to address fracture in a more integrated manner. An integrated FCP encompassing material, design, fabrication, and inspection can make fracture no more likely than any other limit state; ultimately, allowing for a better allocation of owner resources and increased steel bridge safety. This presentation presents background to the current views of FCMs and suggestions about how to move forward.
This is a free webinar for the 2018 T.R. Higgins Award Lecture!
Date: 4/23/2019
Time: 1:30 p.m. - 2:30 p.m. EDT
Duration: 1.0 hour
Location: Live Webinar
PDH Credits: 1
Cost:


FREE!

Only one person from your organization is required to register per connection. Each individual within your organization who attends at the registered connection will receive a PDH certificate.

Registration Deadline: 4/23/2019 10:00 a.m.

Connection Instructions: Upon registration, you will receive a confirmation email containing your receipt, a link to access the webinar, dial-in audio instructions, and a link to a PDF handout of slides.
Speaker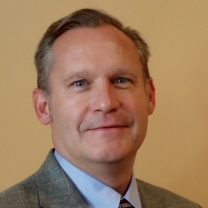 Robert Connor is a Professor in the School of Civil Engineering at Purdue University.