Night School 22
Basic Steel Design: A review of the principles of steel design according to ANSI/AISC 360-16
This course will consist of eight 1.5-hour sessions and is intended as an introduction and review of the basic principles of structural steel design. It is best suited for those who have not designed in structural steel for some time or those who feel a basic review will improve their overall capabilities. Session 1 will include an introduction to structural safety and the principles of LRFD and ASD design, loads and load combinations, the AISC Specification and structural analysis. Session 2 will address tension member design. Sessions 3 will treat compression members. Session 4 will address bending members and session 5 will consider combined axial forces and bending. Session 6 will treat stability analysis and design principles and second-order analysis. Session 7 will address the effective length method and the direct analysis method. Session 8 will discuss composite beam design.
All completed examples will be presented in both ASD and LRFD in the handout material although the presentation may only discuss one or the other approach. The AISC Steel Construction Manual, 15th edition is a highly recommended text for this class. The presentation will make reference to specific sections of the Specification, examples will use data taken from the manual, and the use of design tables will be illustrated. The author's textbook Unified Design of Steel Structures, third edition, 2017, written with co-authors Judy Liu and Charles Carter, will form the basis of this course and may be a useful resource for building on the course.
Date: 1/28/2020 to 3/31/2020
Duration: 1.5 hours per session
Location: Night School
PDH Credits: 1.5 PDH per session (up to 12.0 PDH)

Connection Instructions: Upon registration, you will receive a confirmation email containing your receipt, a link to access the webinar, dial-in audio instructions, and a link to a PDF handout of slides.
Quiz and Attendance Records
View attendance and quiz scores for 8-session package registrants of Night School 22.
View Answers to Night School 22 Quizzes.
Speakers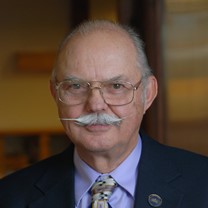 Louis F. Geschwindner is a former Vice President of Engineering and Research at AISC, Professor Emeritus of Architectural Engineering at Penn State University, and Senior Consultant at Providence Engineering Corporation.
Price Info
Individual Live Sessions

$185 Member
$285 Non-member
$155 Student/Faculty
$155 Government Employee

Prices are per webinar. Registration includes certificates for an unlimited number of people at one connection site. Work From Home accomodations are available for this registration option.

Register
8-Session Package

$500 Member
$900 Non-member
$250 Student/Faculty
$500 Government Employee

Registration includes a certificate for the registrant only. Work From Home accomodations are NOT available for this registration option.

Register
Accommodations for Stay-at-home and Safer-at-home orders

In light of the recent changes to daily work life, we understand that many people are working from home at this time. If the individual live sessions registration is the preferred choice for your company, we will accommodate each attendee who would typically gather in your office conference room. Once you've registered for the individual live sessions option, Once you've registered for the individual webinars option, you will have the option to add your employees to the registration.

Substitutions and Cancellations

Substitutions may be made at any time. Cancellations received 1-3 days prior to the webinar will be charged a $50 service charge. Cancellations and no shows the day of the webinar session will not receive a refund.
PDH Credits
| | |
| --- | --- |
| Individual Live Sessions | 1.5 PDHs per webinar (up to 12.0 PDHs) to unlimited attendees at each connection |
| 8-Session Package | Up to 12.0 PDHs (1.5 PDHs per attended session) to the registrant only |
| | |
Attendance
| | |
| --- | --- |
| Individual Live Sessions | Live only |
| 8-Session Package | Watch sessions live or watch"make up" (recorded) sessions available online for four weeks after air date. Credit for recorded sessions is given only when quiz is passed. |
| | |
Quiz + Recording Access
| | |
| --- | --- |
| Individual Live Sessions | Not available |
| 8-Session Package | Available online for four weeks after air date. Access to quiz and recording available through MyAISC account. |
| | |
Certificate of Completion
| | |
| --- | --- |
| Individual Live Sessions | Not available |
| 8-Session Package | 1 EEU (Equivalent Education Unit), AISC's certificate of completion, for the registrant only. Eight session registrants who attend all sessions (live or recorded) and pass 7 of 8 quizzes and the final exam will be awarded 1.0 EEU. Earning an EEU is worth a maximum of 12 PDHs. |
| | |