Supplemental Competition National Finalists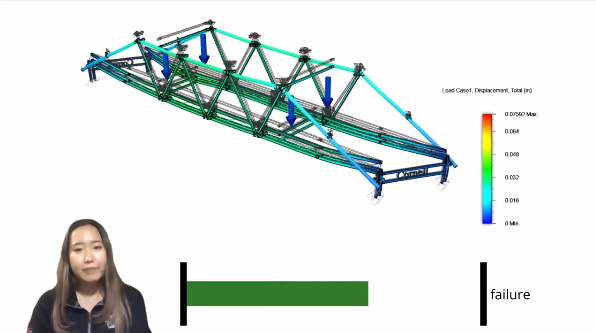 courtesy Cornell University
In the Supplemental Competition, students designed, analyzed, and developed the construction sequence for a scale-model bridge intended for a site in Missouri's Katy Trail State Park. Teams submitted proposals for a bridge that supports pedestrians, bicyclists, equestrians, and park and emergency vehicles, and the site had some restrictions: no permanent or temporary piers in or near the river, and restricted footing locations, construction zones, and member sizes.
For the National Finals, a portion of each team's score will be based on the popular vote for their video.
The voting period has closed, but you can still check out the videos for the 2021 National Finalists below!

2021 SSBC Supplemental Competition Finalist Videos