Attend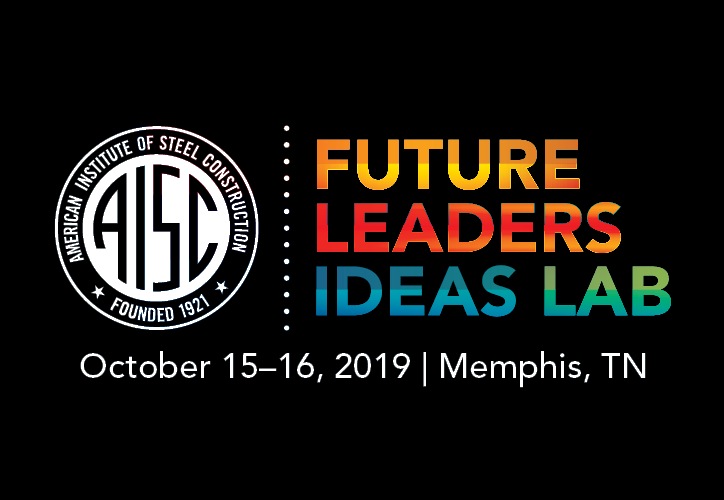 About the Future Leaders Ideas Lab

The AISC Future Leaders Ideas Lab is designed for fabricators who have either recently moved into or anticipate moving into a senior management position during the next few years. Attendees will learn leadership tools specific to the fabrication industry—but more importantly, will have the opportunity to discuss issues and share ideas with their peers in a non-competitive setting.
Why Attend?
Forge connections across the industry
Build your professional network
Jump-start your role as an industry leader
Impress your boss!
You are the future of the steel industry, and the American Institute of Steel Construction wants to help you build a brilliant career.
We invite you to join an elite group of your peers at the Future Leaders Ideas Lab, an AISC program that's designed to give the next generation of fabrication management an opportunity to kick-start their rise through the ranks.
You'll learn leadership skills that are tailored specifically for the fabrication industry while forging lasting connections and sharing ideas about industry challenges in a non-competitive setting. You'll bring back information and strategies that will impress your colleagues—and, more importantly, your boss!
This year's Ideas Lab will take place in Memphis on October 15-16, and attendance is limited to promising employees of companies that are full members of AISC.
It's Time to Sign Up!
The design and construction industries will need the best and brightest thought leaders to continue to build America's future in steel. Come to the Future Leaders Ideas Lab to make sure that you'll be one of them!
Need a little help convincing your boss to let you attend? We have you covered! Check out our handy "Convince Your Boss" page.