Conference App
Navigate the conference like a pro with The Steel Conference mobile app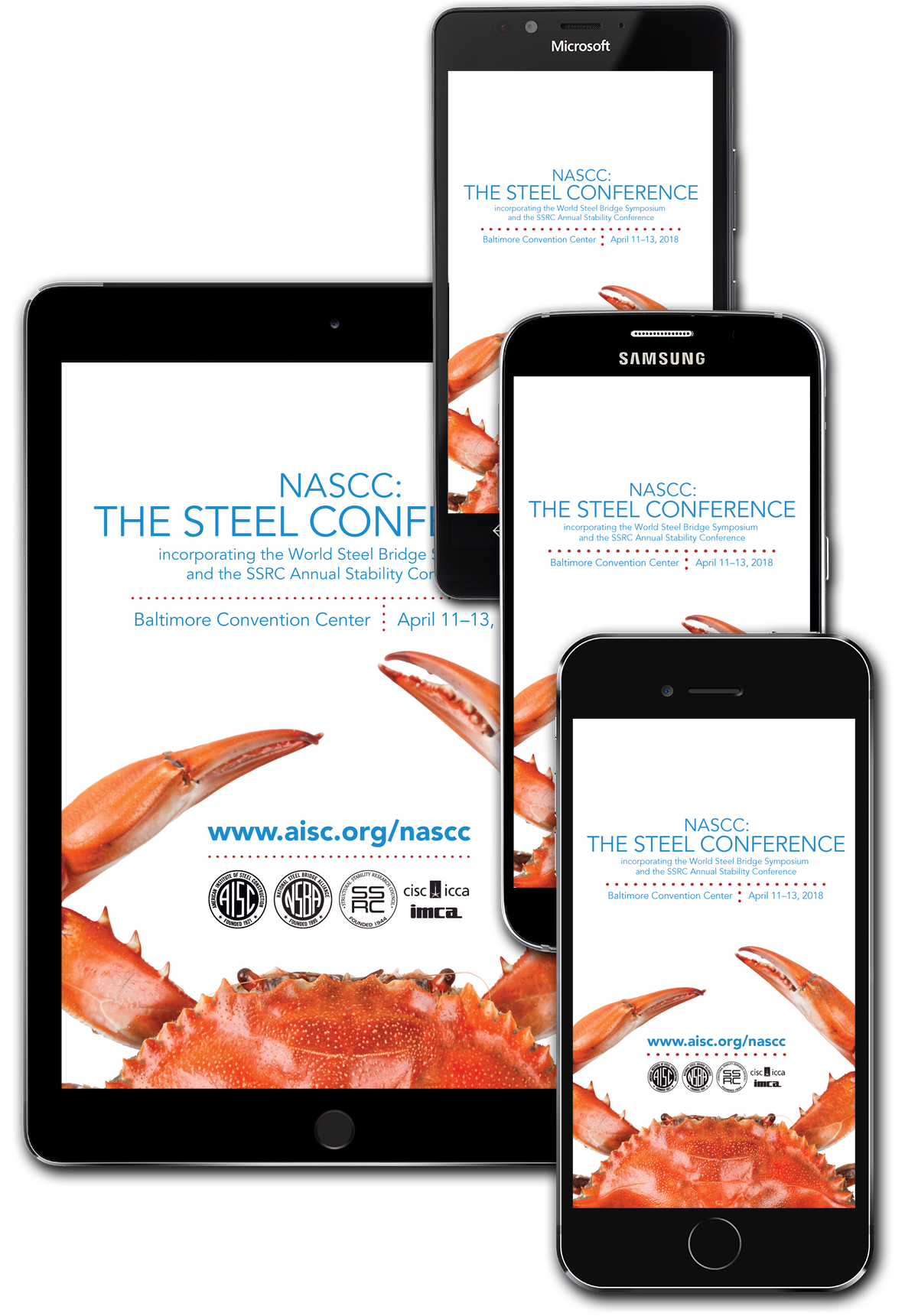 With The Steel Conference App, you can:
Stay organized with up-to-the-minute Exhibitor, Speaker, and Event information
Sync your user profile and schedule to the app
Receive important real-time communications from the AISC
Build a personalized schedule and bookmark exhibitors
Take notes and download event handouts and presentations
Rate the sessions you attend and comment on them, too
Interactively locate sessions and exhibitors on the venue maps
Visit your bookmarked exhibitors with the Quick Route
Stay in-the-know and join the conversation on social media
Share your event photos and experiences on the Activity Feed
Find Baltimore bars, restaurants and shops
And much, much more!
Downloading the App is Easy!
Search for "NASCC" in the App Store or Google Play. For all other devices, point your mobile browser to www.core-apps.com/dl/nascc18.
Log-in
Once you download the app, be sure to log-in by entering your email address and registration Record ID. Your Record ID can be found on your registration confirmation email. Logging in with your Record ID allows your registration to be imported into the mobile app for a seamless conference experience!
Questions
If you have any questions or trouble with the app, please contact nascc@aisc.org.