Movie Night
Movie Night at NASCC: The Steel Conference
You're invited to Movie Night at NASCC: The Steel Conference! Please join us for an exclusive free screening event of the documentary film "Leaning Out", the story of the acclaimed structural engineer Leslie E. Robertson.
When:
Wednesday, April 3
7:30 p.m. (Following the Welcome Reception)
Where:
The America's Center Ballroom

Drinks (beer, wine and soft drinks), along with candy and popcorn will be provided!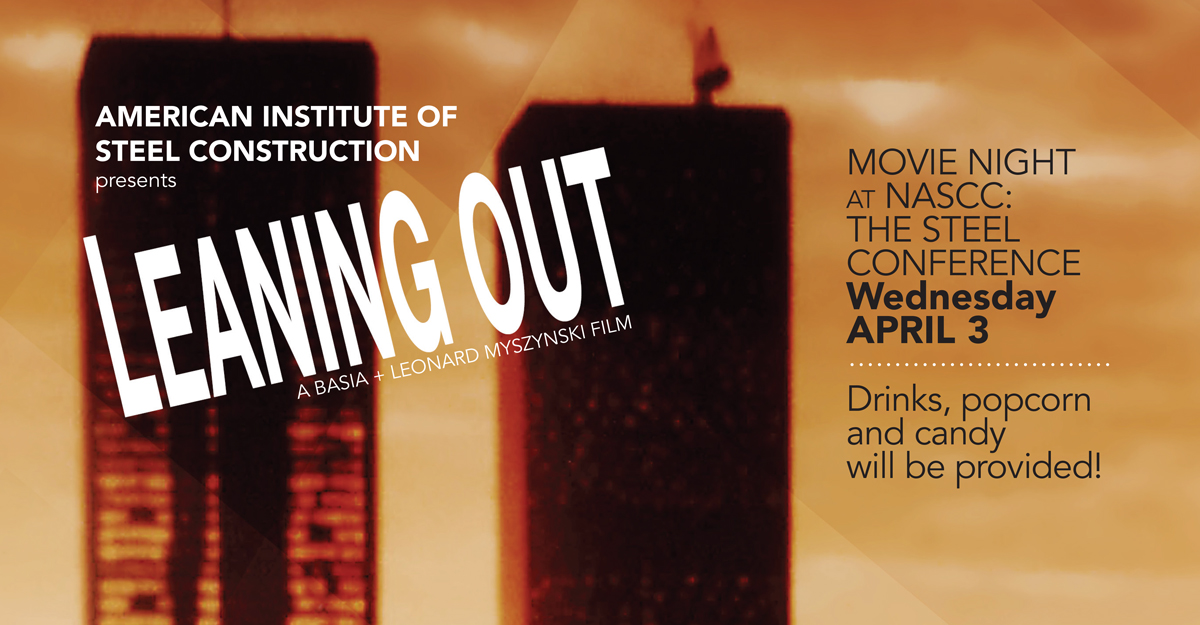 *This is a free event and all conference attendees are welcome. No registration is necessary.
About Leaning Out
Leaning Out is told by the guru of high-rise structural design himself and those closest to him, with voices of visionary architects and engineering experts. The film recounts Robertson's storied career pioneering tall landmark structures, including New York's original World Trade Center, and highlights his unique perspective on innovative uses of steel and wind engineering.