National Steel Bridge Alliance
February 2017 Newsletter
NSBA and AISC Launch Redesigned Website
AISC and NSBA are excited to announce the launch of a redesigned website. Our goal from the outset was to have the website serve as the cornerstone for NSBA's online presence and it all begins with the improvements we've made to the user experience. The new website features a streamlined navigation structure and a reorganization of our content that is more intuitive. The content that was available on the old website is still available but we've added a host of updates and new features. These features create a more interactive user experience. Finally, the website has been updated to include a responsive layout across all platforms, including mobile.
If you're reading this article then you're already using our new website. I encourage you to stay and explore the changes we've made.
---
Register Now: Spring AASHTO/NSBA Collaboration Meeting in Denver, CO.
The spring AASHTO/NSBA Collaboration meeting will be May 2-4, 2017 at the Crowne Plaza hotel in Denver. Registration for the meetings is open now, with a meeting schedule to follow in the coming weeks. To register follow this link. While the meetings are free to attend please fill out the registration form so the NSBA can ensure adequate space.
Location: Crowne Plaza hotel Denver, CO.
Address:1450 Glenarm Place. Denver, CO. 80202
Rate:$178.00 plus applicable taxes
Reservations: Hotel reservations may be made online through this link.
Cut-off Date: 5pm ET April 17, 2017.
About the Collaboration
The AASHTO/NSBA Steel Bridge Collaboration is a joint effort between the American Association of State Highway and Transportation Officials (AASHTO) and the National Steel Bridge Alliance (NSBA) with representatives from state departments of transportation, the Federal Highway Administration, academia, and various industries related to steel bridge design, fabrication and inspection. The mission of the Collaboration is to provide a forum where professionals can work together to improve and achieve the quality and value of steel bridges through standardization of design, fabrication and erection.
---
NSBA Webinar on AASHTO's Updated Bolted Splice Design
On March 14, 2017, the National Steel Bridge Alliance will hold a lunch time (12:30pm-1:30pm CT) webinar focusing on the updates to AASHTO's bolted splice design. In the upcoming 8th Edition of AASHTO LRFD Specification, a simplified methodology to bolted splice connections will be incorporated. Karl Frank, PhD, PE, of Hirschfeld Industries, will lead a discussion of what the changes are, how the changes will affect splice designs, and finally lead the group through an example.
In conjunction, NSBA will release an updated NSBA Splice that incorporates the changes addressed in the webinar. Additionally, a full connection example will also be available to be used a reference guide when performing design. Both will be available for free download through steelbridges.org.
Pricing:
$125 for Members
$190 for Non Members
$100 for Students/Faculty
Attendees will receive 1 PDH upon completion. Registration opens mid-February through the AISC Education website.
---
Tensor Engineering Announces Promotion of Bill Lally to President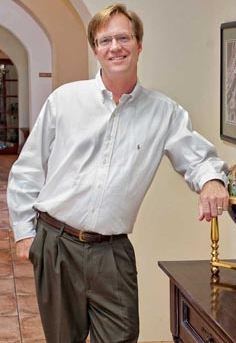 Tensor Engineering has announced that as of January 1, 2017 Bill Lally has been promoted to President of Tensor Engineering. Walter Gatti, founder on Tensor Engineering, states "I am confident that Bill has the vision, commitment and organizational skills required to maintain Tensor's reputation as the leader in the structural steel bridge industry. The steel bridge industry is changing rapidly and we will continue to work together to improve ourselves and our industry to meet the growing demand expected over the next 10 years". Walter will continue in his role as Founder and CEO of Tensor and to work at a reduced pace.
---
ABC Conference Abstract Submission Deadline Approaching
The deadline to submit abstracts to the 2017 Accelerated Bridge Construction Conference is February 24, 2017. The biannual conference, sponsored by ABC-UTC, will be December 7-8, 2017 in downtown Miami, FL. with pre-conference workshops on December 6.
The 2015 conference featured 30 technical sessions with over 115 thirty minute presentation and was attended by over 600 engineers from design consultants, state DOTs, and the federal government. Click here to view the conference proceedings from the previous conference.
To submit an abstract for consideration please click here.