National Steel Bridge Alliance
Steel Bridge Design Handbook: Everything You Need to Design a Steel Bridge
The original Highway Structures Design Handbook was produced by US Steel in the 1970s. The project was subsequently taken over by AISC. With federal grant money, FHWA, NSBA and HDR Engineering (principal engineer) updated the Handbook again.
This current edition of the Handbook is maintained by the National Steel Bridge Alliance (NSBA), a division of the American Institute of Steel Construction (AISC). There are 19 chapters and six design examples. These files are .PDFs.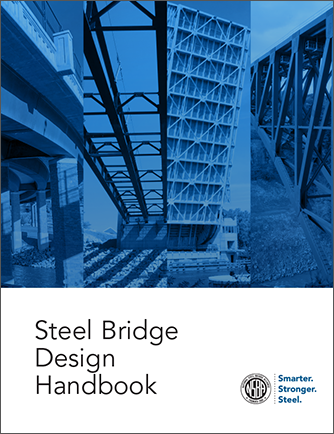 Steel Bridge Design Handbook
Design Considerations
Design Example Appendices
---
Download the entire handbook in a single .ZIP file here (46 MB).
Questions? Contact solutions@aisc.org.