National Steel Bridge Alliance
Accelerated Steel: Achieving Speed in Steel Bridge Fabrication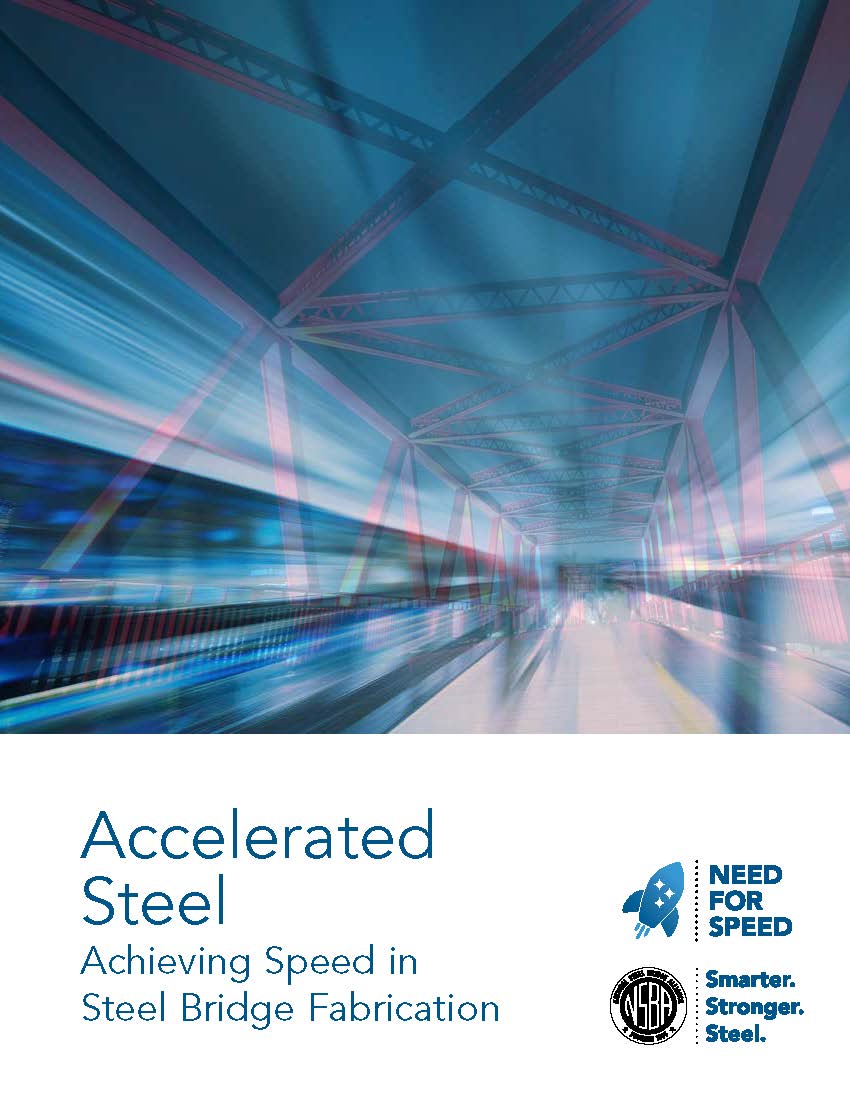 When it comes to increasing the speed of steel fabrication, cutting, fitting, welding, drilling, cleaning, and coating are only part of the equation.
You can also make steel fabrication faster by optimizing what goes on outside the shop, like getting materials, facilitating routine procedures, and coordinating inspection.
The key to accelerated steel bridge fabrication is seamless teamwork between the fabricator, owner, engineer, and contractor--and NSBA's brand-new guide is designed to help you do just that.
Accelerated Steel: Achieving Speed in Steel Bridge Fabrication describes how each of these roles affects critical shop support activities, which can make or break the fabrication schedule. This guide describes the ideal schedule for every step of fabrication as well as the responsibilities for owners, designers, and general contractors.
Download the guide today to learn how to immediately speed up the steel bridge fabrication process. We recommend you use Adobe Acrobat to view it.
Learn more about Accelerated Steel: Achieving Speed in Steel Bridge Fabrication by watching a replay of the "Achieving Speed in Steel Bridge Fabrication" presentation from the 2022 World Steel Bridge Symposium. In this video, Ronnie Medlock of High Steel Structures outlines the key things team members can do to either accelerate their projects or keep them on schedule.