National Steel Bridge Alliance
HDR Pricing Study
When did you last update your pricing data?



"These conclusions come as a surprise to the authors, who assumed that concrete bridges would be more cost-competitive than steel bridges."
- Mike Digregorio, HDR

In a first-of-its-kind, independent pricing study, HDR concluded that any of the bridge types could potentially be the most cost-competitive type for a given set of circumstances. Therefore, no bridge type should be eliminated from the type selection process based on a historical average unit price comparison.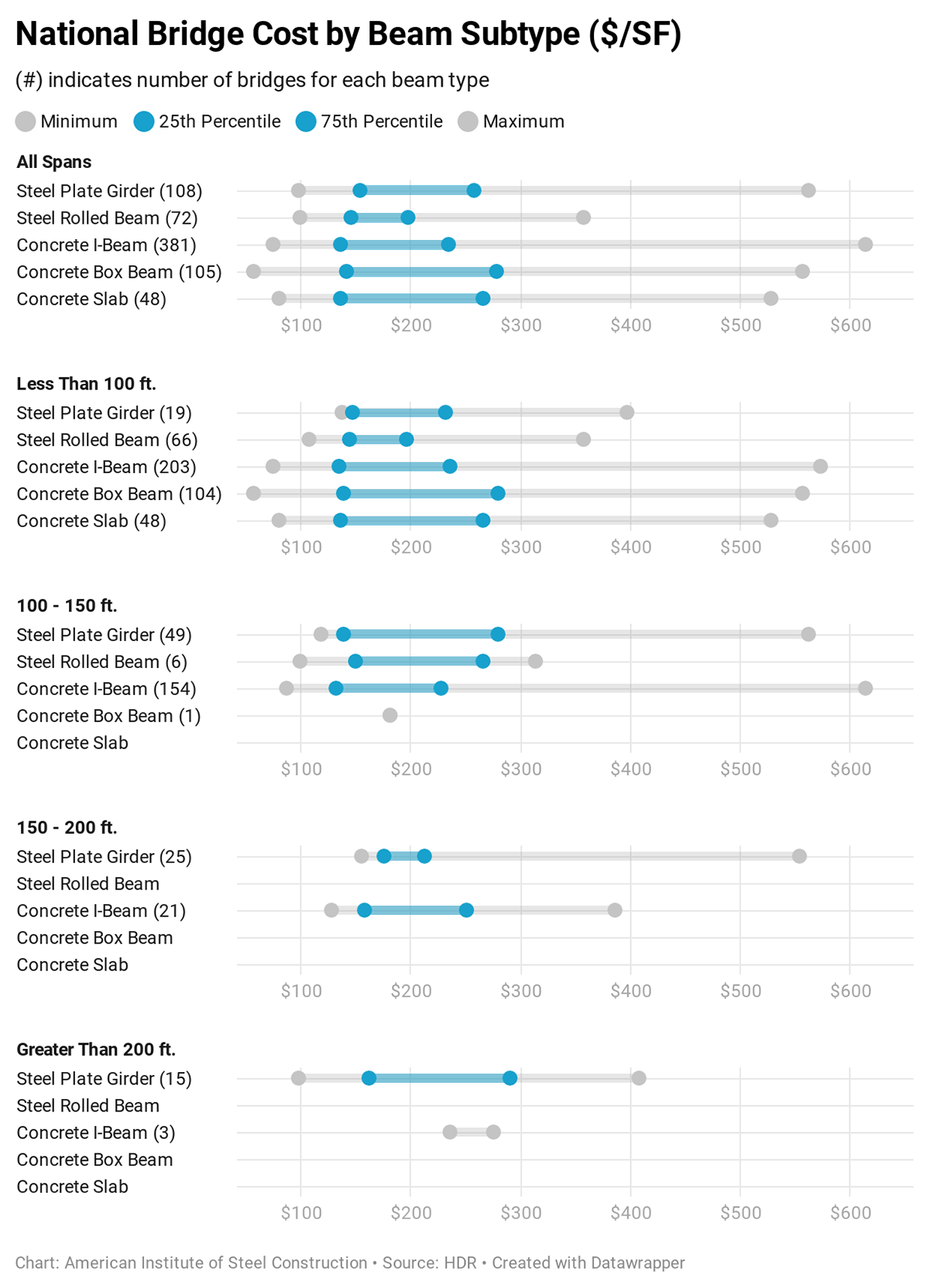 The blue bars above represent the cost of each beam type for the middle half within the 50th percentile of all bridges studied in each beam category (within the 25th-75th percentile) while the gray bars represent the total cost range (from minimum to maximum) of each beam category.
So basically, pricing for every bridge on the study fell somewhere on the gray bar, but half of them were in the blue range.
Although the overall data shows minimal differences between the construction costs of steel and concrete bridges, there are some clear distinctions. For bridges with 100-150-ft spans, rolled steel beams are actually the most cost-competitive option nationally. The dataset includes very few post-tensioned concrete bridges; if more were included, the overall concrete costs would likely be higher than portrayed here.
Scope
In the study, HDR reviewed 789 new and replacement vehicular bridges in 12 states and analyzed the cost per sq. ft of the most common concrete and steel bridge types in various span lengths.
HDR presented the study and its methodology at the 2020 World Steel Bridge Symposium: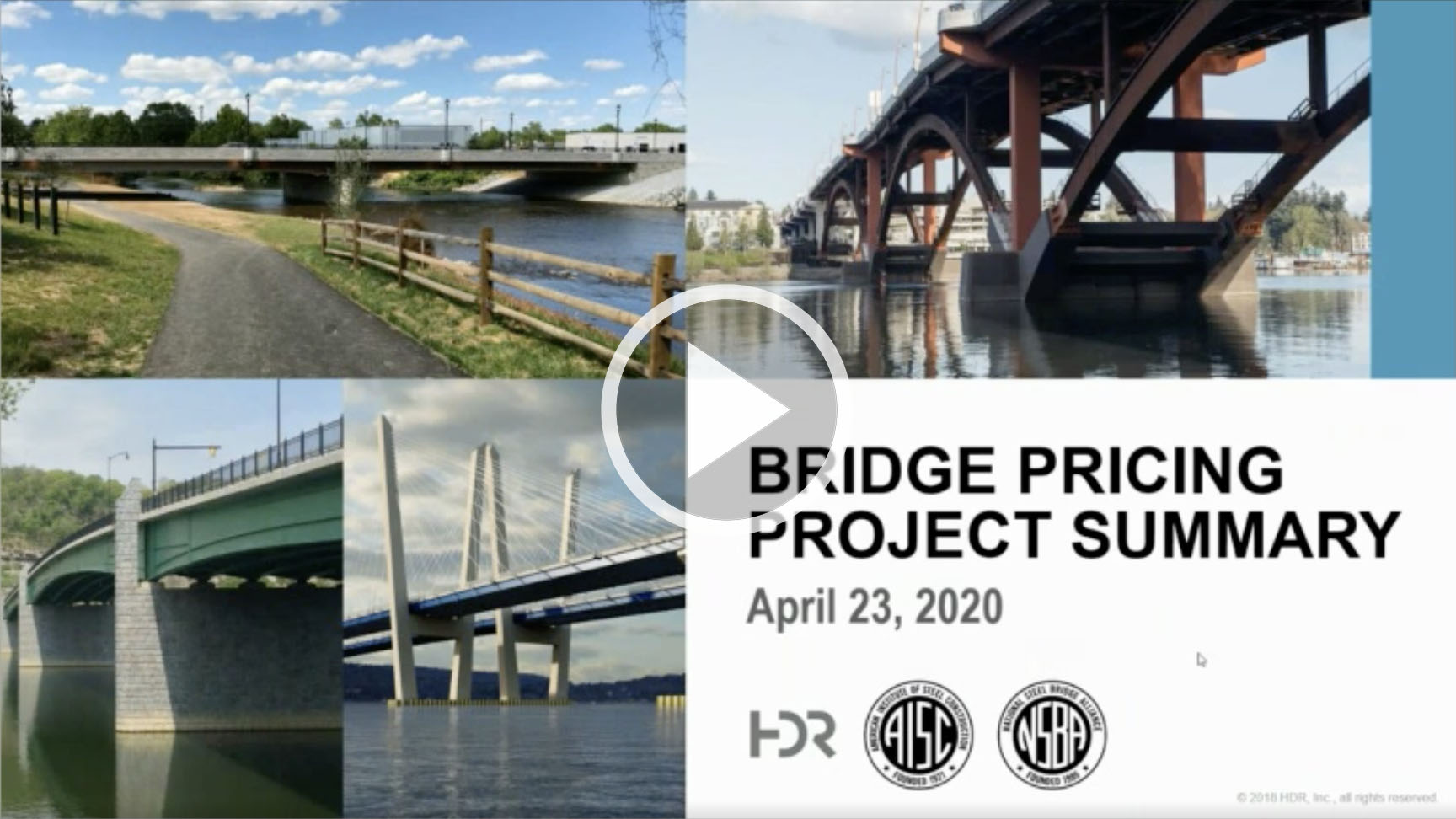 Click above to view "Pricing Study of Recently Constructed Steel and Concrete Bridges" presented by Michael DeGregorio of HDR
Today, steel bridge construction costs are comparable to those of concrete bridges. In some areas, it actually costs less to construct the most common steel bridge types than it does to construct the most common concrete bridge types. Click on the links below to explore HDR's regional study results.
---