AISC to Honor 12 Leading Design, Construction, and Education Professionals in 2021
February 3, 2021
FOR IMMEDIATE RELEASE
Correction:
An earlier version of this release incorrectly listed the awards some of these prestigious individuals have received. Please note the following corrections:
Dennis Noernberg, Jeffrey Packer, and Rafael Sabelli received Lifetime Achievement Awards, not Special Achievement Awards.
Scot Becker and Dale Ison received Special Achievement Awards, not Lifetime Achievement Awards.
We sincerely regret the errors.
CHICAGO - The American Institute of Steel Construction (AISC) will honor 12 leaders across the structural steel design, construction, and academic communities with prestigious awards for their achievements and contributions.
AISC awards recognize individuals who have made a significant difference in the success of the fabricated structural steel industry. Whether it's for an innovative design, an insightful technical paper, or a lifetime of outstanding service, an AISC award bestows prestige and well-deserved recognition upon its recipient.
The Lifetime Achievement Award honors individuals whose continued outstanding service has made a difference in the success of AISC, the structural steel industry, and the structural steel design, construction, and academic communities. This year's Lifetime Achievement Award winners are:
The Special Achievement Award recognizes individuals who have demonstrated notable achievements in structural steel design, construction, research, or education. It honors those who have made a positive and substantial impact on the structural steel design and construction industry. This year's award recipients are:
The Terry Peshia Early Career Faculty Award provides recognition to faculty who demonstrate promise in the areas of structural steel research, teaching, and other contributions to the structural steel industry. This year's recipients are: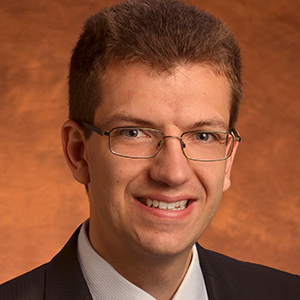 Mark Denavit has served as an assistant professor at University of Tennessee, Knoxville since 2016. Before this, he worked at Stanley D. Lindsey and Associates, Ltd. in the areas of structural design and erection engineering. He has taught courses in structural design, undergraduate steel design, and graduate level steel design. In 2020, the Department of Civil and Environmental Engineering recognized him with an Outstanding Teaching Award.
Denavit is a member of AISC Task Committee 5 Composite Design, AISC Task Committee 7 Evaluation and Repair, and an associate member of ASCE-7 Subcommittee on Snow and Rain Loads. He also served as the chair of the ASCE/SEI Technical Committee on Composite Construction. His PhD work, which included studies of the axial compressive strength of encased and filled composite columns, led to new and more accurate design equations that were included in the 2016 Specification for Structural Steel Buildings.
Denavit has conducted research over a range of topics on steel and steel-concrete composite structures. His work on ponding has the potential to transform the way this condition is evaluated in practice, leading to more efficient roof designs. His work on strongback systems, for which he was recently awarded a major grant from the National Science Foundation, may lead engineers to more frequently include strongbacks in building seismic force-resisting systems.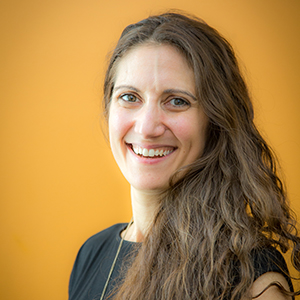 Erica Fischer has served as an Assistant Professor at Oregon State University since 2017. Prior to this, she spent two years as a design engineer for Degenkolb Engineers. She brings her practical experience into the classroom, where she teaches several structural engineering classes including an advanced steel course and a new structural fire engineering course that she developed. The OSU ASCE Student Chapter formally recognized Fischer's teaching excellence with the 2019-2020 Teacher of the Year award.
Fischer's research focuses on the performance of structures subjected to hazards, as well as the co-benefits of buildings designed for multi-hazards. The research can demonstrate how the inherent properties of steel-frame buildings (ductility, robustness, sustainability) can contribute to improving the resilience, adaptability, and long-term sustainability of communities, thus promoting the use of structural steel.
Fischer serves on AISC Task Committee 8 AISI/AISC Fire Committee and the AISC Committee on Manuals and has received an AISC research grant to benchmark structural fire engineering modeling to large-scale experimental tests. This builds upon her past work investigating structural steel behavior under elevated temperatures.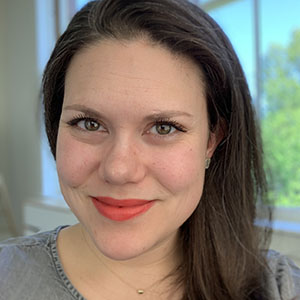 Kara Peterman is an Assistant Professor at the University of Massachusetts Amherst, in the Department of Civil and Environmental Engineering. At UMass, Peterman conducts research on cold-formed and hot-rolled steel system behavior, seismic response of those systems, and the stability of thin-walled steel members. Dedicated to professional service, she is a member of the American Iron and Steel Institute Committee on Specifications (where she chairs the Test-Based Design subcommittee) and Committee on Framing Standards. Peterman was elected to the Executive Committee of the Cold-Formed Steel Engineers Institute and chairs the Education Committee. She also chairs the Thin-Walled Structures Task Group of the Structural Stability Research Council (SSRC). She recently received the 2021 McGuire Award for Junior Researchers from SSRC and the 2020 UMass Amherst ASCE Student Chapter Outstanding Faculty Award. In 2018 she received the Norman Medal, the American Society of Civil Engineers' highest honor for a technical paper. At UMass, Peterman teaches courses in statics, strength of materials, structural design, and advanced steel design. Prior to joining UMass, she was a postdoctoral researcher at Northeastern University and received her PhD from Johns Hopkins University.
To learn more about AISC's award programs, visit aisc.org/awards.
###
For more information contact:
Dani Friedland
Director of Marketing Communications
773.636.8535
friedland@aisc.org
American Institute of Steel Construction
The American Institute of Steel Construction, headquartered in Chicago, is a non-partisan, not-for-profit technical institute and trade association established in 1921 to serve the structural steel design community and construction industry. AISC's mission is to make structural steel the material of choice by being the leader in structural steel-related technical and market-building activities, including specification and code development, research, education, technical assistance, quality certification, standardization, market development, and advocacy. AISC has a long tradition of service to the steel construction industry of providing timely and reliable information.

130 E. Randolph St, Suite 2000
Chicago IL 60601
312.670.2401
www.aisc.org