ARCHITECT's Paul Makovsky Joins 2024 Forge Prize Jury
October 18, 2023
FOR IMMEDIATE RELEASE
CHICAGO - Paul Makovsky, editor in chief of ARCHITECT, the Journal of the American Institute of Architects, will join the jury for AISC's 2024 Forge Prize.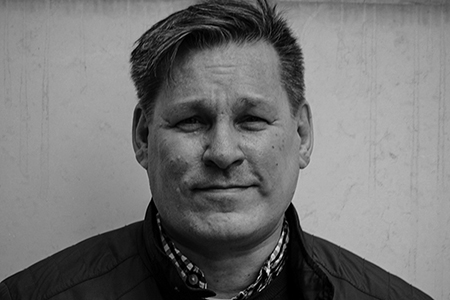 "Paul's extensive journalism career has given him a unique perspective on how architecture affects how people live in the real world," said AISC Senior Architect for University Relations Jeanne Homer, AIA. "We're delighted to have his expert insights as our panel evaluates cutting-edge visions of the future."
Makovsky is a veteran architecture and design journalist. Prior to joining ARCHITECT, he spent two years as editor-in-chief at Contract--and 18 years at Metropolis, where he ended up serving as the vice president of design and editorial and brand director. He also served as the managing editor of 2wice.
Makovsky holds degrees from McGill University and the University of Toronto.
The 2024 Forge Prize jury also includes Reed Kroloff of the Illinois Institute of Technology's College of Architecture and Corgan's Samantha Flores.
About the Forge Prize
The Forge Prize, established in 2018, is a unique opportunity for creative thinkers to come up with visionary designs that embrace steel as a primary structural component and capitalize on steel's ability to increase a project's speed. Entries are due November 30--and the stakes are high.
Three finalists will each win $5,000 and work with a steel fabricator to further develop their ideas before presenting them live to the world on a global YouTube stream. The winner will receive the $10,000 grand prize.
All finalists will receive complimentary registration for NASCC: The Steel Conference in San Antonio, Texas, (March 20 to 22, 2024), and the winner will present their concept to an audience of the industry's best minds at the Steel Conference's Architecture in Steel specialty conference.
###
For more information contact:
Dani Friedland
Director of Marketing Communications
773.636.8535
friedland@aisc.org
American Institute of Steel Construction
The American Institute of Steel Construction, headquartered in Chicago, is a non-partisan, not-for-profit technical institute and trade association established in 1921 to serve the structural steel design community and construction industry. AISC's mission is to make structural steel the material of choice by being the leader in structural steel-related technical and market-building activities, including specification and code development, research, education, technical assistance, quality certification, standardization, market development, and advocacy. AISC has a long tradition of service to the steel construction industry of providing timely and reliable information.

130 E. Randolph St, Suite 2000
Chicago IL 60601
312.670.2401
www.aisc.org