Industry Remembers Alan "Ted" Sheppard
September 12, 2022
FOR IMMEDIATE RELEASE
CHICAGO - Alan "Ted" Sheppard has died at the age of 89.
"Ted was integral to connecting AISC with the erector community," said AISC Senior Vice President Scott Melnick. "He had friends everywhere and could always be counted on to make a needed introduction, offer practical advice, or join a group in a good glass of wine."
Born July 12, 1933, in Philadelphia, Shep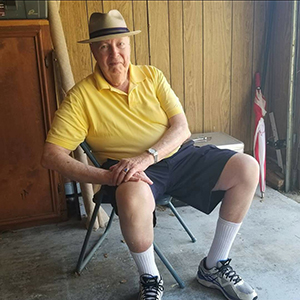 pard attended Yale University, where he graduated with honors in 1955. A civil engineer by trade, he served on several AISC committees, including the planning committee for NASCC: The Steel Conference, the ad hoc Committee on the Erector Standard, and AASHTO/NSBA Collaboration Task Group 10 (Erection). At the time of his death, he was a sitting member of AISC's Certification Standards Committee, which he joined in 2011.
Sheppard was a fixture in the industry for decades. In a 2013 Steel Conference session, Bill Merrell noted that the AISC Steel Construction Manual was in its fifth edition when Sheppard started his career in 1951. AISC will release the 16th edition of the Manual next year.
He was also a long-time member of the Ironworker Management Progressive Action Cooperative Trust (I.M.P.A.C.T.). He never officially retired and remained active with I.M.P.A.C.T.--in fact, he was helping steel erectors achieve AISC Certification until just a few days before he died.
"Ted was a force to be reckoned with, as I learned when we served together on the Certification Standards Committee," recalled Todd Alwood, AISC vice president of membership and certification. "His insights into the world of structural steel erection were invaluable, as was his attention to detail. The latter did, however, cause some contention between us--he always delighted in reminding me that my parents had spelled my middle name (Allen, not Alan) incorrectly."
Broussard's Mortuary in Beaumont, Texas, is finalizing funeral arrangements.
###
For more information contact:
Dani Friedland
Director of Marketing Communications
773.636.8535
friedland@aisc.org
American Institute of Steel Construction
The American Institute of Steel Construction, headquartered in Chicago, is a non-partisan, not-for-profit technical institute and trade association established in 1921 to serve the structural steel design community and construction industry. AISC's mission is to make structural steel the material of choice by being the leader in structural steel-related technical and market-building activities, including specification and code development, research, education, technical assistance, quality certification, standardization, market development, and advocacy. AISC has a long tradition of service to the steel construction industry of providing timely and reliable information.

130 E. Randolph St, Suite 2000
Chicago IL 60601
312.670.2401
www.aisc.org