John Bailey, Former Prospect Steel President and AISC Board Member, Dies at 66
May 22, 2019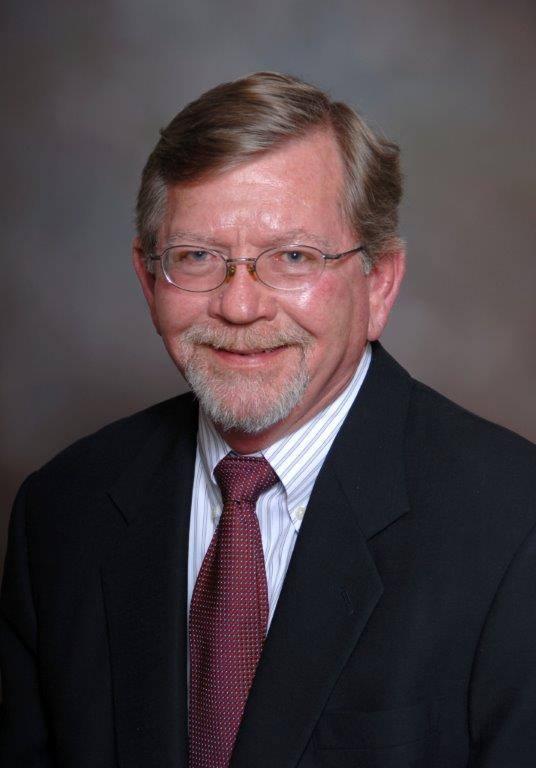 John William Bailey, president of Prospect Steel, a division of Lexicon, Inc., in Little Rock, Ark., and an AISC Board Member, passed away Sunday, May 19, at the age of 66 after a brief fight with cancer.
John was born on November 15, 1952, in Jackson, Tenn., to parents William Hampton and Norreen M. Cassidy Bailey. He earned two degrees from the University of Tennessee, Knoxville—a bachelor's degree in civil engineering in 1975 and a master's degree in structural engineering in 1977—before receiving an Outstanding Alumnus Award from the school's Civil and Environmental Engineering in 2000. He was inducted into the school's Hall of Fame in April 2017.
He was a passionate fan of the Tennessee Volunteers as well as the Kansas City Chiefs. He was also an avid, if admittedly average, golfer and enjoyed beating his sons in pool—and losing to them in pinball.
John spent the majority of his career focused on steel fabrication and erection. He joined Prospect as president in 2000 and before that, spent 14 years as the COO of Havens Steel Company in Kansas City, Mo. In addition to his duties with AISC, he also served on the Board of the Central Fabricators Association.
"I met Bailey in 1988 and had the opportunity to work with him for several years since 1995," said Viji Kuruvilla, vice president with Prospect Steel. "If you ever worked with him, you would soon realize that he was very unique, extremely smart, and had the ability to discern facts and make decisions wisely. He was a great fighter for the steel industry, a great visionary, and expected honesty and complete transparency from everyone. The steel industry lost a great leader, and he will be missed dearly."
"I met John over 18 years ago," said Patrick Schueck, president of Lexicon. "He was many things to me: my boss, my mentor, and my buddy. He was a visionary, a hard-charger, a shrewd businessman, a horrible golfer, and one hell of a good time. He was an amazing card player and an incredible negotiator. He could estimate a complicated project on a cocktail napkin, seal the deal before dinner, and pop the cork for dessert. I often laughed when I wore a Prospect Steel shirt in shops in China, Mexico, or Europe. People would see the shirt and would always ask me if I knew John Bailey. John was worldwide."
"All of us at Prospect Steel and Lexicon are very proud to have worked with John," said Thomas Schueck, chair of Prospect Steel. "He has equipped each of us to carry on his legacy in every area of our operations. We will remember him as a strong leader, visionary, mentor, and, more importantly, a great friend. He was also very skilled in caring for our customers and ensuring that their expectations were met. Although he was a tough negotiator, John was a straight shooter who always treated everyone fairly."
"I have been competing and collaborating with John for 32 years," said R. Philip Stupp, Jr., executive vice president of Stupp Bros., Inc. "Though I am deeply saddened by his loss, I will always treasure the memories of working with John for the betterment of the fabricated structural steel industry and the camaraderie that always came at networking events."
"John was my best steel buddy," said Margaret Hanley, president of A. Lucas and Sons. "He was one of the last true gentlemen in the steel industry. He had a little black book in his head where he remembered the smallest details about every job he ever did, and always knew something to relate to you on a personal level. He always made sure to talk about his kids because he knew that work was work but life is what mattered. And what a life he lived! He was always the life of the party, keeping everyone smiling whether he was at a piano bar in Chicago or on a golf course in Little Rock. They don't make men like John anymore."
"I met John in 2006, when we both went onto the Board of AISC," recalled David Zalesne, president of Owen Steel Company and AISC's Board Chair. "We could not have come to the Board from two more opposite directions. Two years earlier, I had been a lawyer in Philadelphia, with absolutely no knowledge about structural steel. John was already decades into his career in the industry, and clearly knew more about steel than anyone I had ever met. There is an old saying about someone who has forgotten more about steel than I would ever learn, but I don't think John ever forgot anything about steel."
"Over the next 13 years, John became both a mentor and a friend," Zalesne continued. "We spoke regularly between board meetings, played golf many times, and even took a memorable trip to Europe with the Peddinghaus crew to look at the future of steel fabrication equipment. When John was talking about steel, his ability to transfer decades of historical experience into a vision for the future of the industry was extraordinary. But in quieter moments, we also talked a lot about our sons with great pride, sharing bonds about our experiences as fathers that were even stronger than steel."
"John will be sorely missed," expressed AISC president Charlie Carter. "He was enthusiastically dedicated to the advancement of fabrication technology. Perhaps his most admirable trait was that he was willing to share his knowledge and wisdom with everyone—even his competitors."
John is survived by his wife of 44 years, Marilyn Jane Bailey; son Andrew Craft Bailey and his wife Amy and their son Aidan; son Daniel Hampton Bailey; son Patrick William Bailey; and sister Linda Herring and her husband, Bartley.
A memorial service celebrating John's life will be held at 11:00 am on Friday, May 24, 2019, at Roller-Chenal Funeral Home, 13801 Chenal Pkwy, Little Rock, Ark.
###
For more information contact:
Dani Friedland
Director of Marketing Communications
312.670.5439
friedland@aisc.org
American Institute of Steel Construction
The American Institute of Steel Construction, headquartered in Chicago, is a non-partisan, not-for-profit technical institute and trade association established in 1921 to serve the structural steel design community and construction industry. AISC's mission is to make structural steel the material of choice by being the leader in structural steel-related technical and market-building activities, including specification and code development, research, education, technical assistance, quality certification, standardization, market development, and advocacy. AISC has a long tradition of service to the steel construction industry of providing timely and reliable information.

130 E. Randolph St, Suite 2000
Chicago IL 60601
312.670.2401
www.aisc.org