Are You Properly Specifying Materials?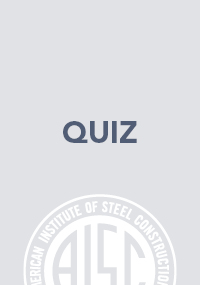 Format: Quiz
Category: Quizzes
Are You Properly Specifying Materials?
Member

FREE

Non-member

FREE
When you specify materials by referencing ASTM specifications, are you sure that you're making the right choices? With the many ASTM specifications available in steel building construction, it can be a challenge to stay current with standard material production practices. This webinar will review which ASTM specifications are standard in steel building design and construction for structural shapes, plate products, fastening products, and other products. Specify steel materials with confidence on your next job, and reduce RFIs!
Publication Date: January 14, 2020
Author(s)
Lawrence F. Kruth, PE