Detailer Training Series Online Course
The AISC Detailer Training Series was originally developed in 2000 by AISC and the National Institute of Steel Detailing (NISD) as a series of 12 CDs. Thanks to funding from the Ironworker Management Progressive Action Cooperative Trust (IMPACT), the series is being made available as a free online course. This course provides an introduction and overview of the roles and responsibilities of the steel detailer. This program consists of 10 modules -- most with multiple parts. Each of these parts consists of a series of videos, followed by a quiz pertaining to the concepts covered in that section. After completing all 10 modules, which takes approximately 120 hours, the user may take a final exam. Upon passing the exam, the user is issued a certificate of completion. Click here for additional details on the course process.
Please note that this material has not been recently updated and is intended more as an introduction to detailing than a full training program.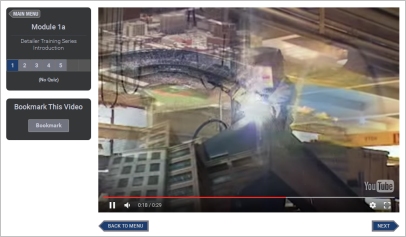 Launch the Detailer Training Series Online Course
Please send your questions or comments to digrazia@aisc.org.