Virtual Reality
AISC proudly presents the virtual reality steel experience. Join us as we explore all 360 degrees of the steel-making process.
There are three ways to experience the tours. To get started, click on one of the images below. The link will send you to YouTube. Just use your cursor or finger to look around!
There are many VR phone viewers available online! The Google Cardboard site has a good listing of options to buy and even instructions for a DIY Cardboard. If you have a phone viewer: Click on the viewer icon in the bottom right corner of the YouTube video to enter VR mode. Place your phone in your viewing device. You may need to physically adjust your phone to focus.
The VR experience also works very well in an Oculus headset: Put on your headset. Open the browser app and navigate to aisc.org/vr. Click on the photo below, directing you to YouTube. Enter full-screen and adjust your YouTube settings to VR 360° using the bar beneath the browser screen.
Whatever technology you use, prepare to be amazed!
---
Virtual Reality Tour | Nucor-Yamato Steel
---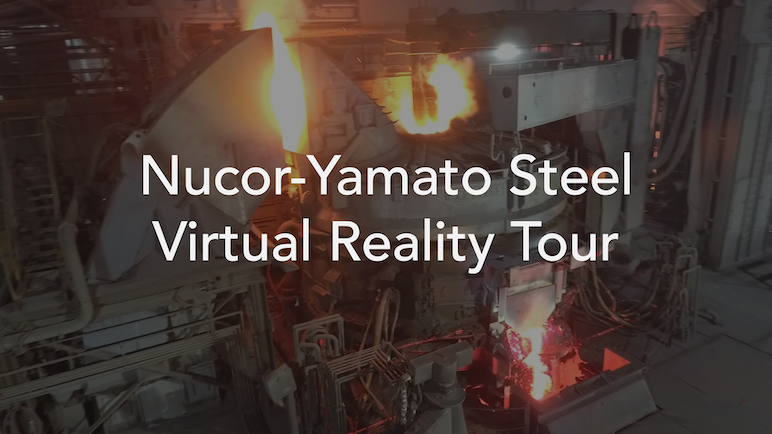 ---
Virtual Reality Tour | Dave Steel Company
---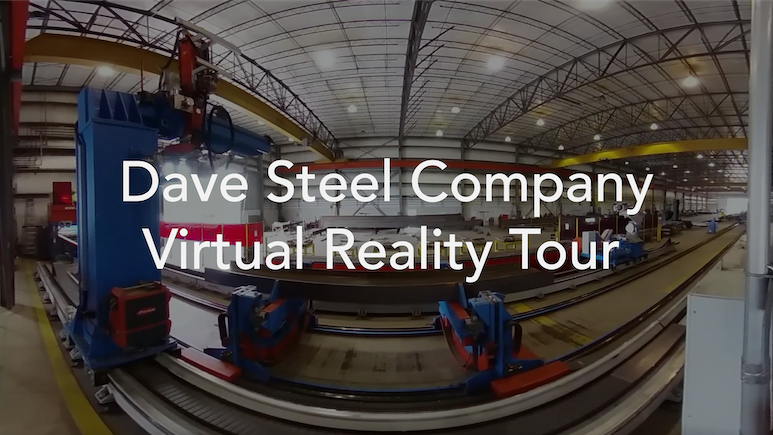 ---
Virtual Reality Tour | High Steel Structures
---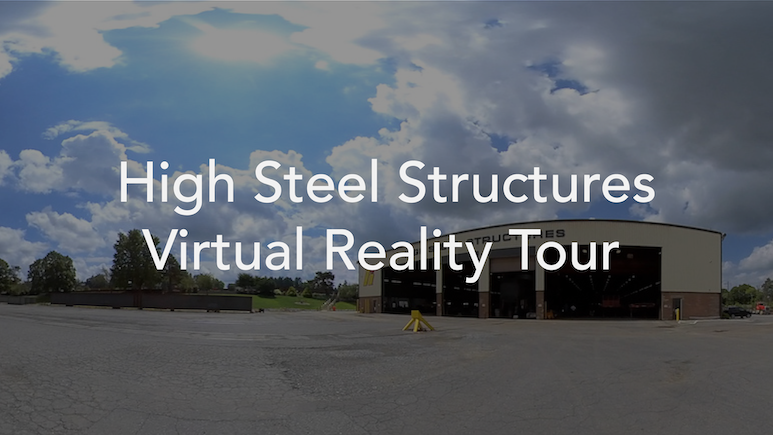 ---
Virtual Reality Tour | Atlas Tube
---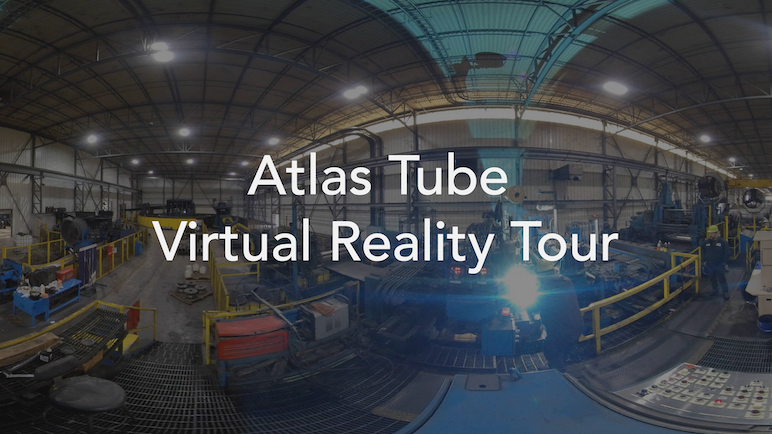 ---
Voortman 360 App |
Voortman Steel Machinery
---
Download the Voortman 360 mobile app to explore the Voortman Experience Center, a facility in which the showroom of Voortman Steel Machinery is combined with a high-tech academy for engineers and machine operators, both internally and externally. (Requires Android)