Affiliate Membership
AISC is glad to welcome building inspectors, code officials, general contractors, and construction management professionals as Affiliate Members.
Affiliate Membership is a great way to access member discounts and AISC's unique expertise.
Living outside the United States? International Affiliate Member Application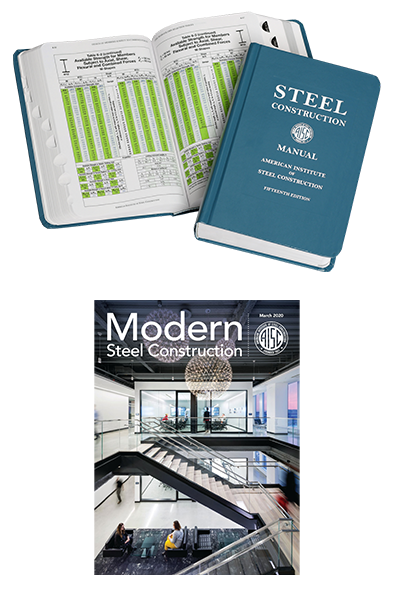 Discounts

Industry expertise
Complimentary subscription to Modern Steel Construction (domestic members only) and Engineering Journal, keeping you up-to-date on industry information and one step ahead of your competitors

Weekly AISC/NSBA Bulletin, a quick digest of industry news you need to know


Visibility
SteelDay, the steel industry's largest networking and educational event. Events include seminars and webinars, facility and job site tours, and presentations to industry professionals. As a member, you are eligible to host your own event and showcase your business or just attend an event in your area.

Sponsorship opportunities at various events such as the Student Steel Bridge Competition, SteelDay, NASCC: The Steel Conference, & more!