SteelDay 2022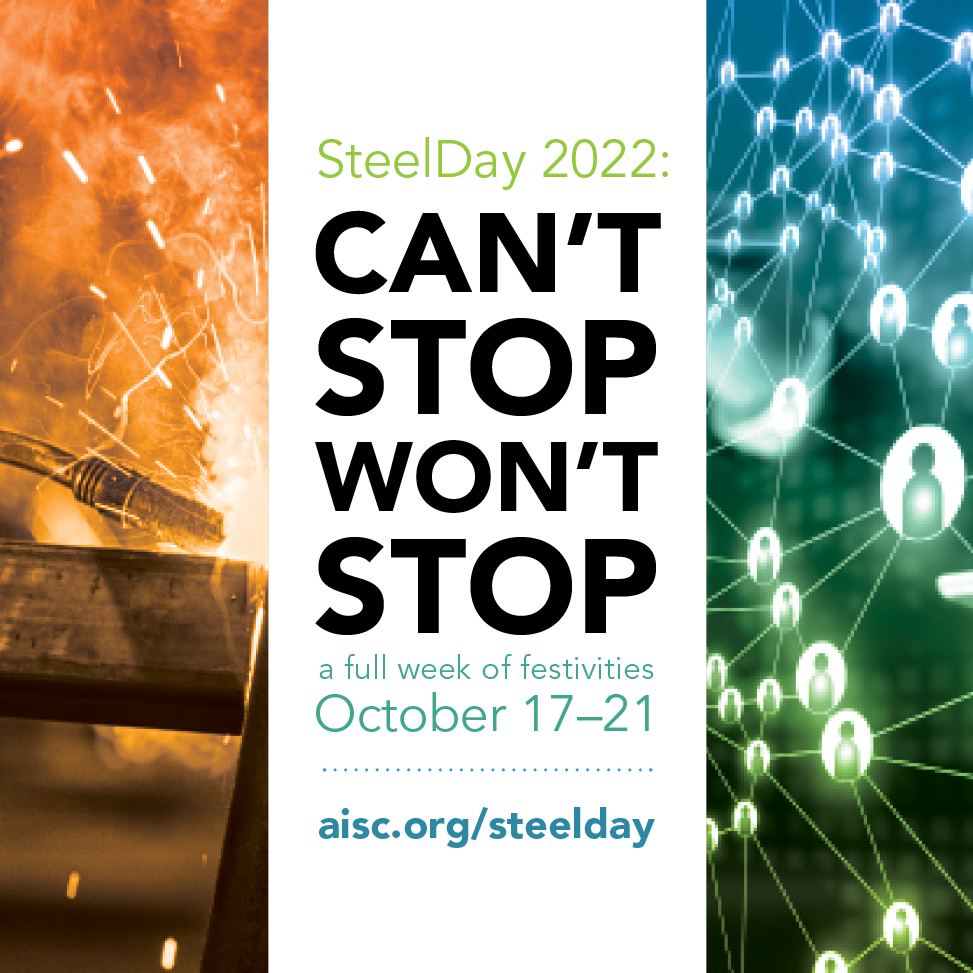 Want to go behind the scenes at a steel fabrication shop? Learn about the latest industry conditions? Develop professional relationships new and old? Perhaps even see if you have what it takes to be an ironworker?
Great news: SteelDay, the annual celebration of the domestic fabricated structural steel industry, is fast approaching!
A broad array of events awaits steel enthusiasts across the country. Many fabrication shops are opening their doors for tours to give the AEC industry a first-hand look at what happens between the mill and the jobsite. AISC's own experts will provide the latest economic data that firms need to navigate an uncertain economic climate.
In addition, nine Iron Worker Training Centers nationwide will give those who aren't in the trade the chance to try their hand at welding, rigging a beam, and other things skilled ironworkers do every day to bring steel buildings and bridges to life.
But wait, there's more! Remember how we can't stop? AISC's Flash Conference is also taking place that week: October 18 to 20. The Flash Conference is a virtual event that features 20 insightful half-hour sessions whose impact far exceeds the time commitment. Participants can earn up to 10 PDHs.
And we won't stop, either! This year's free SteelDay webinar features AISC's new vice president of engineering and research, Chris Raebel. He'll take a look at several projects where design firms engaged with researchers to get confirmation that their innovative idea would be successful.
So, how will you celebrate SteelDay 2022?