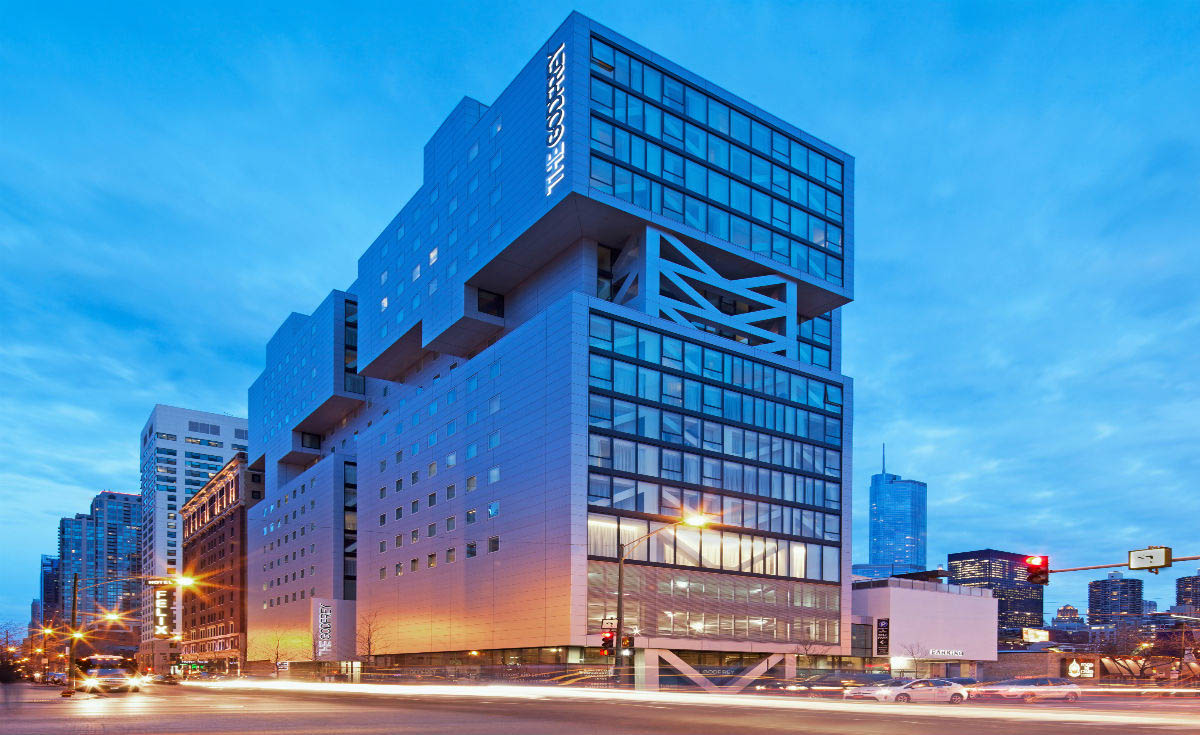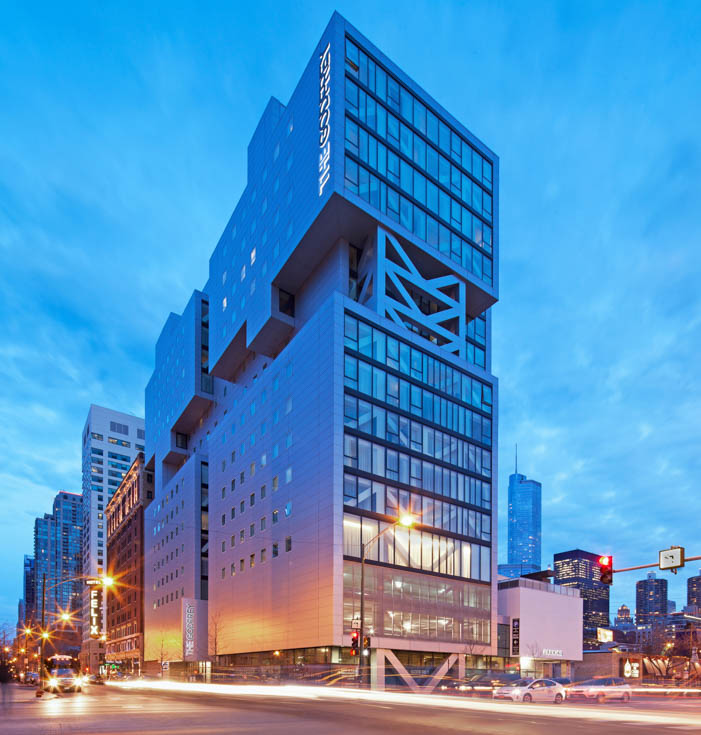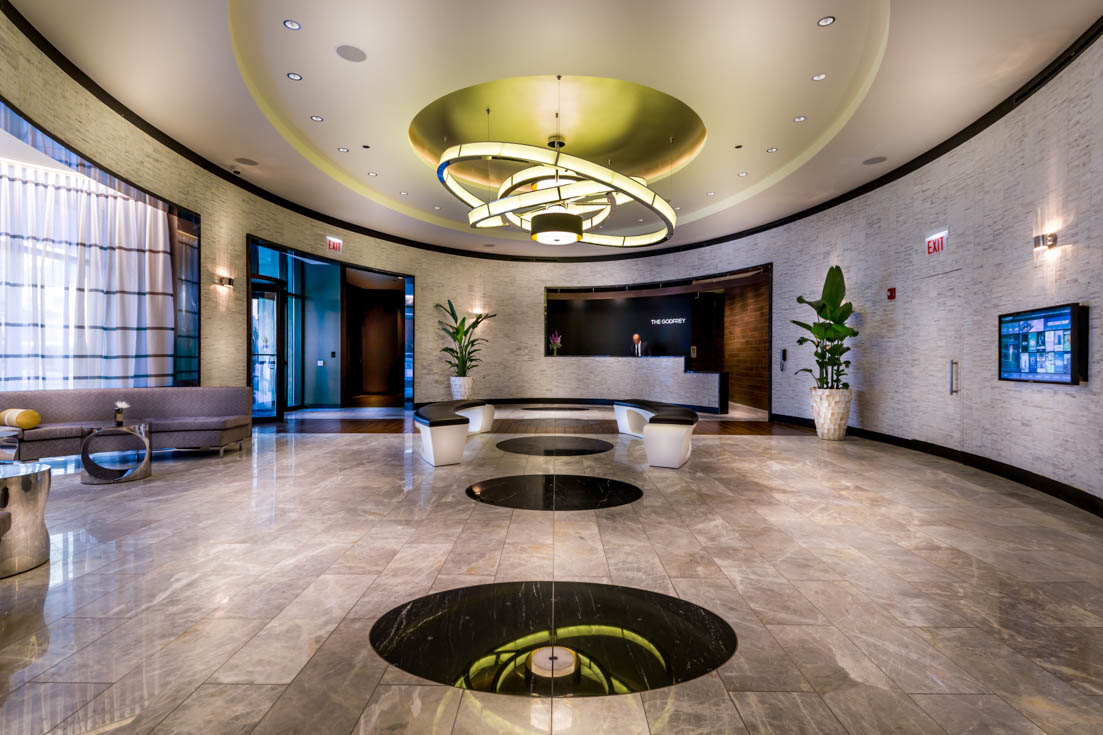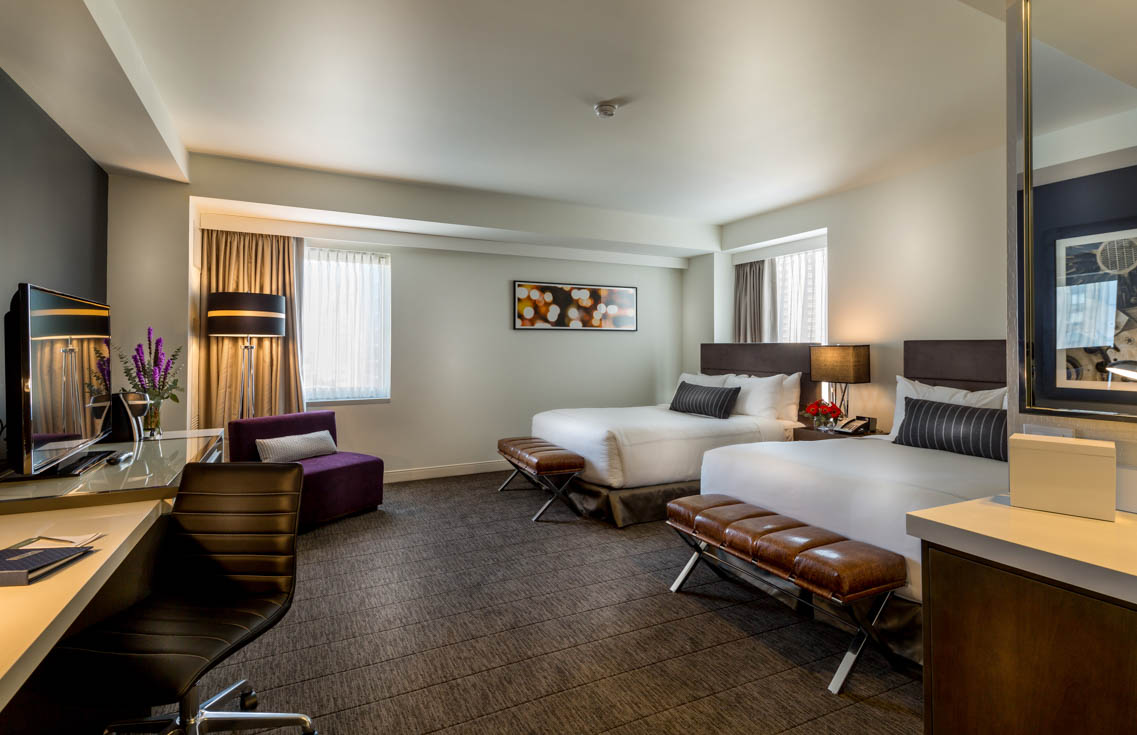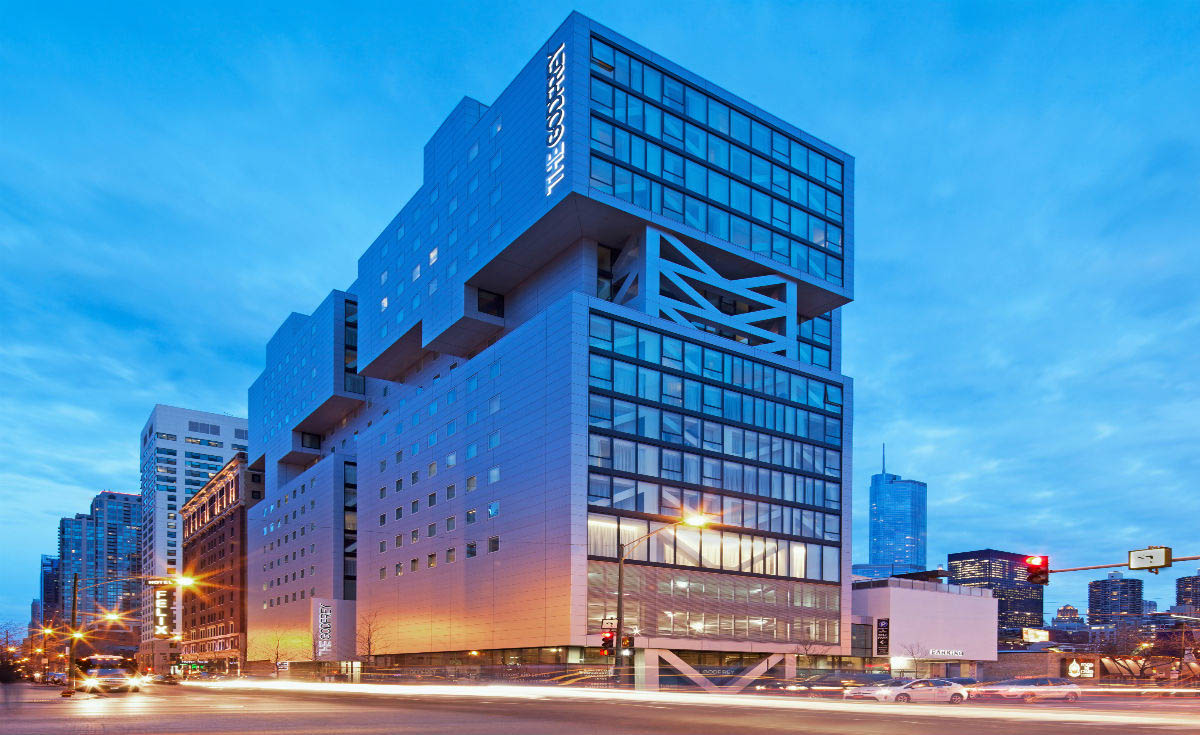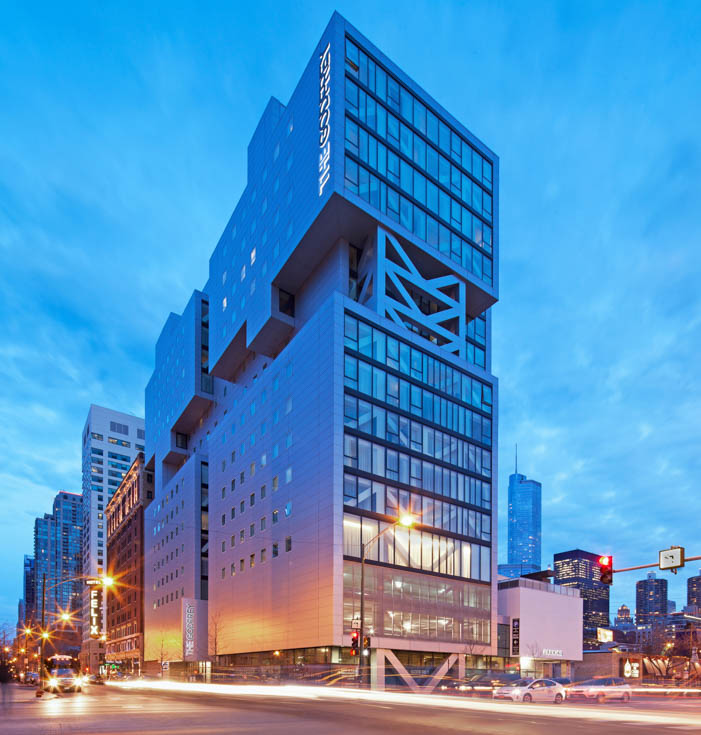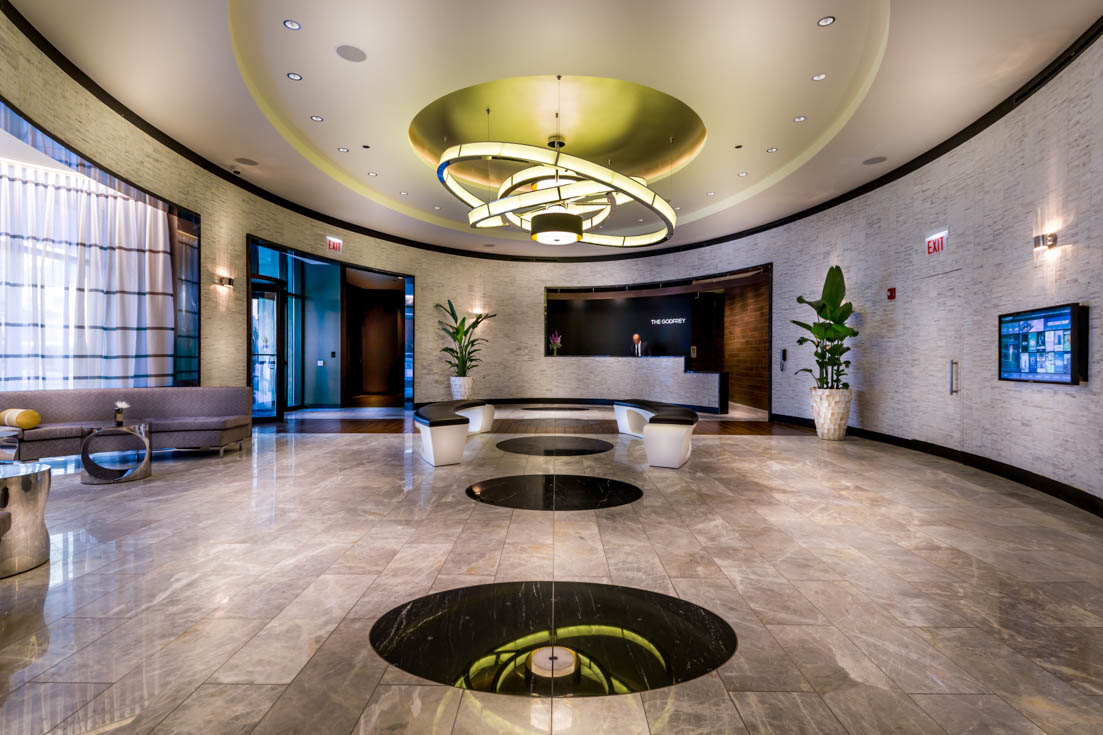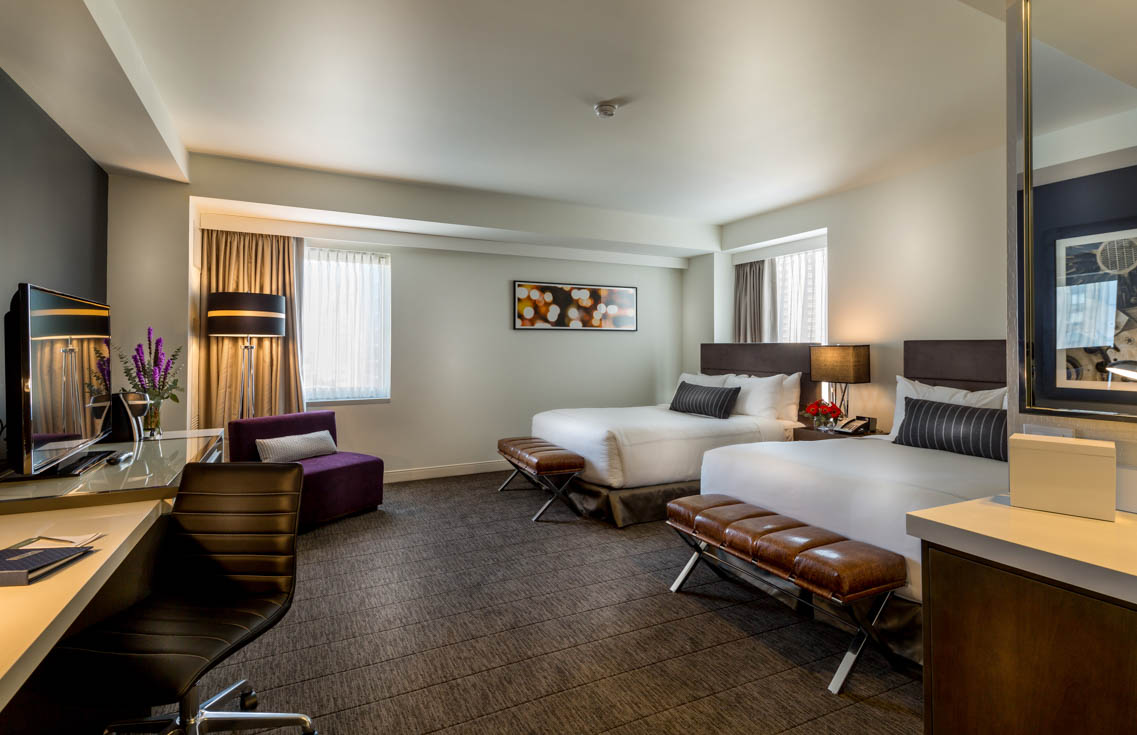 Godfrey Hotel
In the fall of 2002, the AISC Steel Solutions Center received a call from AISC full member fabricator, Michelmann Steel Fabricators from Quincy, IL. Their owner/developer client in Chicago, Miglin Properties, had a potential hotel project in the river north neighborhood of Chicago. AISC had recently introduced Michelmann to the versatile staggered truss framing system - which provides low floor-to-floor heights, long spans, and fast construction for a tight urban environment, and Michelmann thought this system may be a good fit for the potential hotel in downtown Chicago.
The AISC Steel Solutions Center shared a similar staggered truss project that was already designed to showcase the general viability of the system which also conveyed approximate bay sizes and steel tonnage. From there, the Solutions Center provided a more detailed, full conceptual solution in which the project was modeled and analyzed for Chicago wind and project specific requirements.
Once the owner was on board with investigating the steel staggered truss concept even further, AISC brought in a structural engineer with a wide range of staggered truss experience - Structural Affiliates International (SAI) from Nashville, TN. SAI worked with the project architect, Valerio DeWalt Train of Chicago, and AISC to optimize the structural system without sacrificing the architectural expression and unique massing.
The project was opened in 2014 as the Godfrey Hotel, after a delay mid construction due to the recession. The Godfrey along with the restaurant and roof deck lounge it houses continue to be a destination for both tourists and Chicago residents.
Project Details:
Staggered Truss (first use of this structural system in Chicago) and precast concrete plank, 16-story boutique hotel; 221 rooms, with 194 studio suites and 27 one-bedroom suites Owner - Oxford Capital Group, LLC Owner - Cube Capital Architect – Valerio Dewalt Train General Contractor – Lend Lease Structural Engineer - Structural Affiliates International, Inc.
Learn more on Hotels and Hospitality
Project Category:

Hotels and motels

Location:

Chicago, IL

Year Completed:

2014

Photo Credit:

Photos - Godfrey Hotel