AISC Equity, Diversity, & Inclusion

Equity Resources

---

Students and Educators
---

More Opportunities
Anyone who's worked on a team knows that diversity makes us better--a wealth of different experiences and backgrounds make for a great final result! Equity, diversity, and inclusion make our industry stronger and smarter, but it can be hard to pull more chairs up to the proverbial table. AISC has compiled some resources to help you think about bringing more voices into the conversation.
Bridges to Prosperity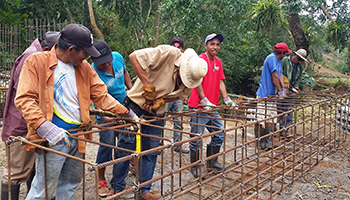 NSBA has collaborated with Bridges to Prosperity (B2P), a nonprofit organization that builds footbridges in isolated communities across the world, to build bridges in Panama and Bolivia in 2016, 2018, and 2019. Stay tuned for information on NSBA's upcoming fourth collaboration with B2P in Ryakanamiganda, Rwanda.
Events
Equity Events coming soon!