National Steel Bridge Alliance
Bridges to Prosperity
Making a difference in Rwanda
Bridges to Prosperity (B2P) is a nonprofit organization that builds footbridges in isolated communities across the world. It's something we're particularly proud to support because it gets to the heart of what bridges are all about--connecting people.
Since 2016, NSBA-led Bridges to Prosperity projects have connected some 4,300 people to schools, health care, and markets.
In June 2023, NSBA and Bridges to Prosperity built a 120-m bridge in Gihororo, Rwanda--NSBA's fifth such project and our second Bridges to Prosperity project in Rwanda! The team built the trail bridge, largely by hand, in only two weeks.
Building the Gihororo trail bridge was the experience of a lifetime--and we're planning another trip to Rwanda in May 2024!
If you're interested in learning more or participating in a future build, please contact Jeff Carlson at carlson@aisc.org.
---
Previous NSBA/Bridges to Prosperity Projects
2022: Munini, Rwanda
---
2019: La Marca, Bolivia
---
2018: El Macho, Panama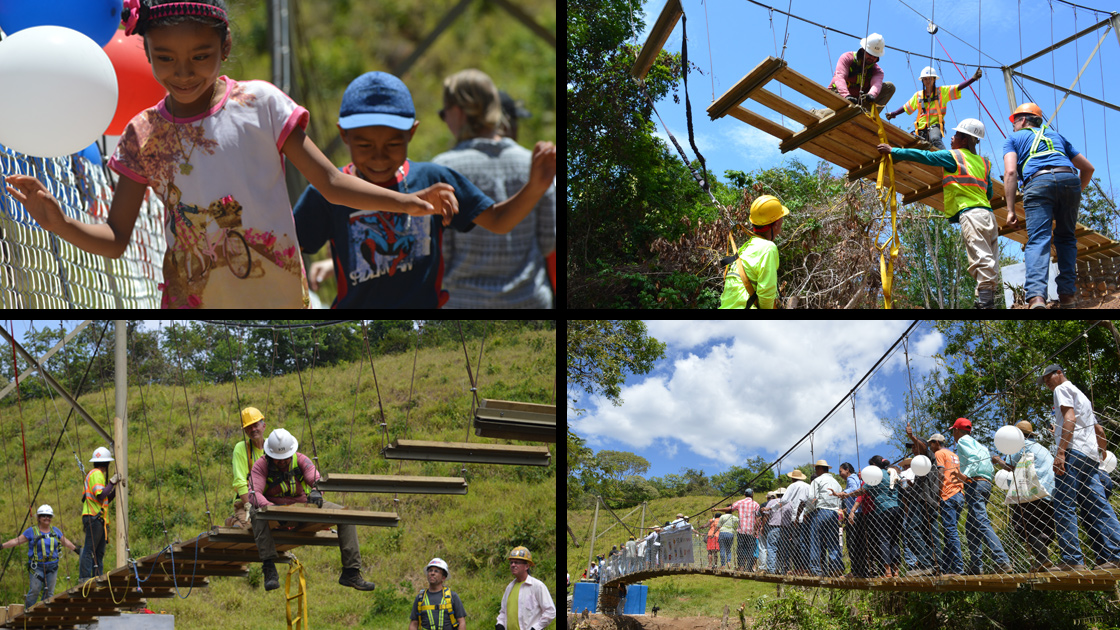 Read all about the project in Modern Steel Construction.
---
2016: Lura, Panama
---
Click here to learn more about B2P and how you can become a volunteer or industry partner.