AISC TURNS 100: A Century of Steel
Foundations of AISC
---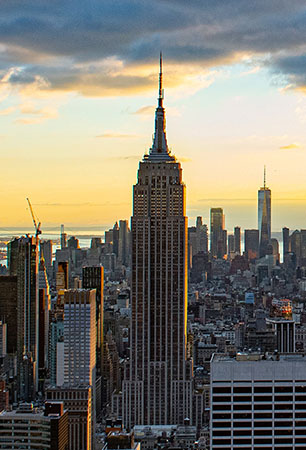 Had Homer Balcom and his team began work on the Empire State Building a decade earlier, they would have had a problem. The steel industry in the early 1900s was the Wild West -- each steel mill made unique shapes with unique properties. There was no uniformity and no standardization.
That all began to change on November 21, 1917 when a group, known as the War Service Committee, was formed to help the fabrication industry meet the needs of America in the first World War. Four years later, a new association was formed: The National Steel Fabricators Association (which later became incorporated as the American Institute of Steel Construction). Its mission was to bring standardization to the industry and advocate for the increased use of fabricated structural steel. The new association's first managing director, Lee H. Miller, presented a list of objectives at a meeting on November 23, 1922:
Establish a single steel Specification that would be recognized by building code authorities and designers.

Become the preeminent authority on structural steel to provide guidance to steel mills, fabricators, structural engineers, architects, and code officials.
Create uniform loading tables that can be accessed by both producers, designers, and fabricators to simplify the design and construction of steel buildings.
Work with the nation's leading educators to bring state-of-the-art design theory to University programs.
Develop a consistent nomenclature so every designer and every fabricator could easily and consistently communicate design and construction information.
A century later, this blueprint still provides guidance for AISC.