National Steel Bridge Alliance
Plate Availability
THE LENGTH AVAILABILITY for the various plate widths and thicknesses is a very common question engineers have when designing highway structures. Understanding availability of plate material while performing design iterations will ensure that the material used can be sourced from all steel mills and result in better economy for the overall bridge superstructure.
View the tables below and check out our Modern Steel Construction article Steel Plate Availability for Highway Bridges.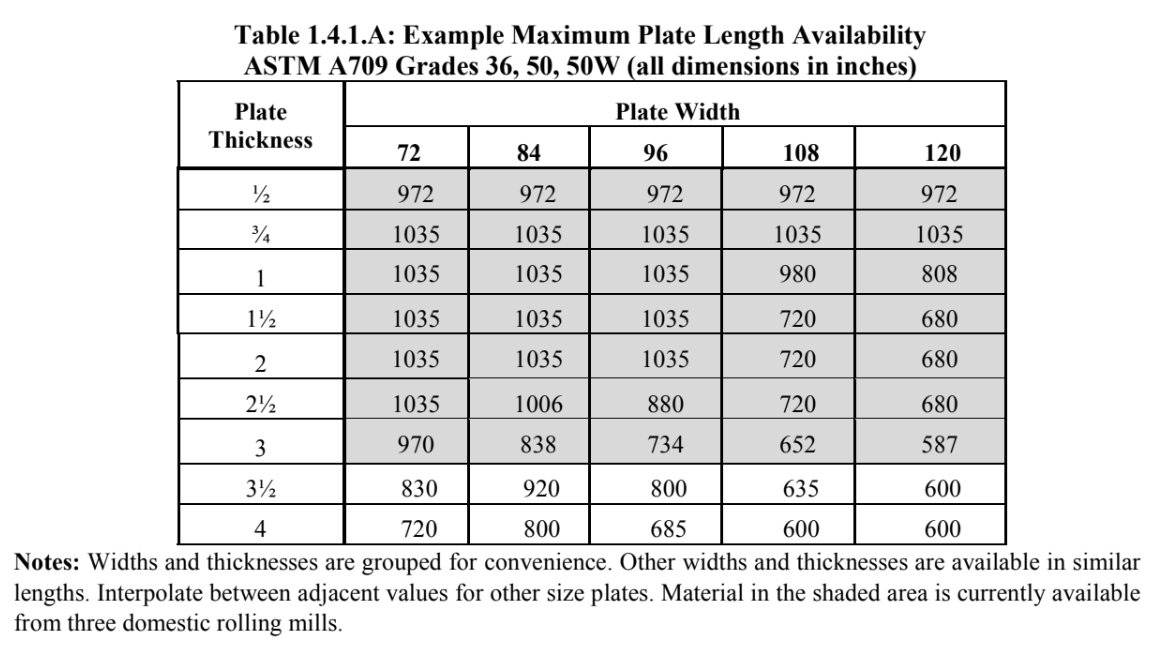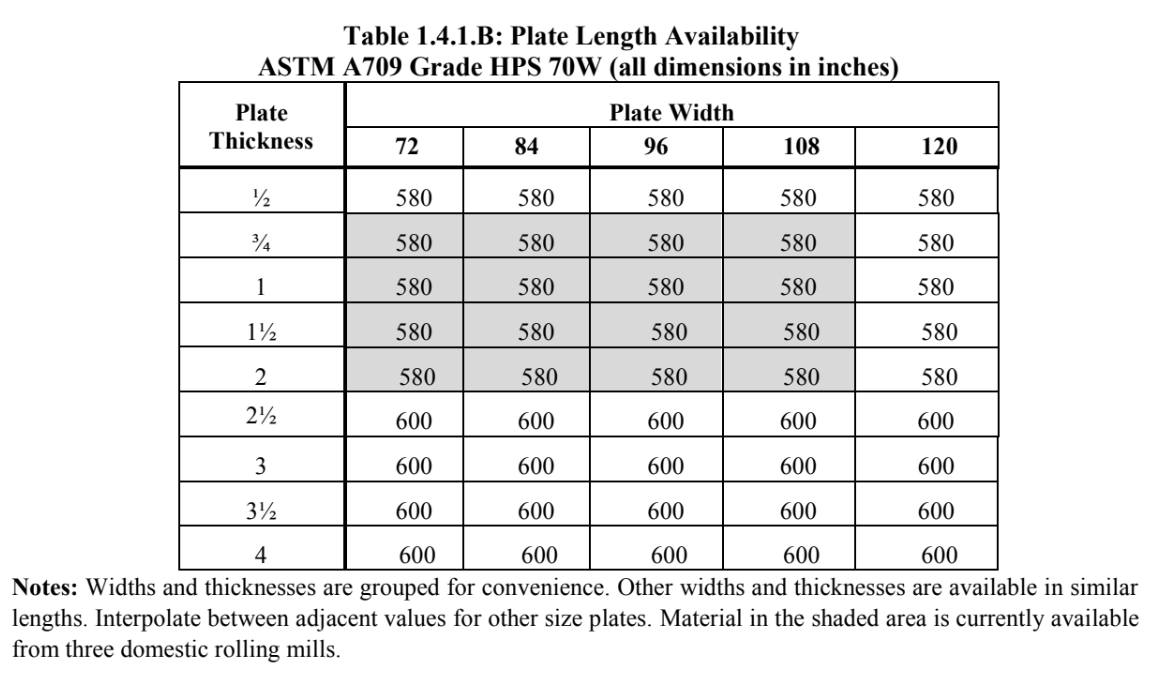 Wide Flange Beam Length Availability
Structural shape sections of various sizes are produced domestically. For specific section availability, refer to aisc.org/steelavailaility.