National Steel Bridge Alliance
Get Involved

Join the National Steel Bridge Alliance (NSBA) and the American Association of State Highway and Transportation Officials (AASHTO) in a forum of steel bridge professionals to improve and achieve the quality and value of steel bridges through standardization of design, fabrication, and erection.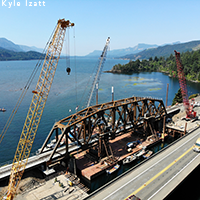 AISC Certification Programs set the quality standard for the structural steel industry and are the most recognized national quality certification program for the industry. Our programs focus on the entire process of fabrication and erection. Our goal is to build quality structures from the start by focusing on error prevention rather than error correction.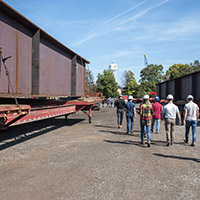 The National Steel Bridge Alliance is the premier organization for everyone involved in the design and construction of fabricated structural steel bridges. The American Institute of Steel Construction (AISC) membership represents more than 30,000 fabricators, service centers, mills, engineers, architects, developers, and product suppliers in the structural steel industry.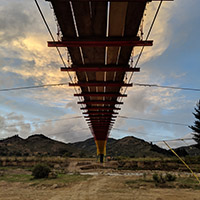 The National Steel Bridge Alliance (NSBA) partners with the nonprofit organization Bridges to Prosperity (B2P) to build footbridges in isolated communities around the world. See where the bridge team will travel for their next build!