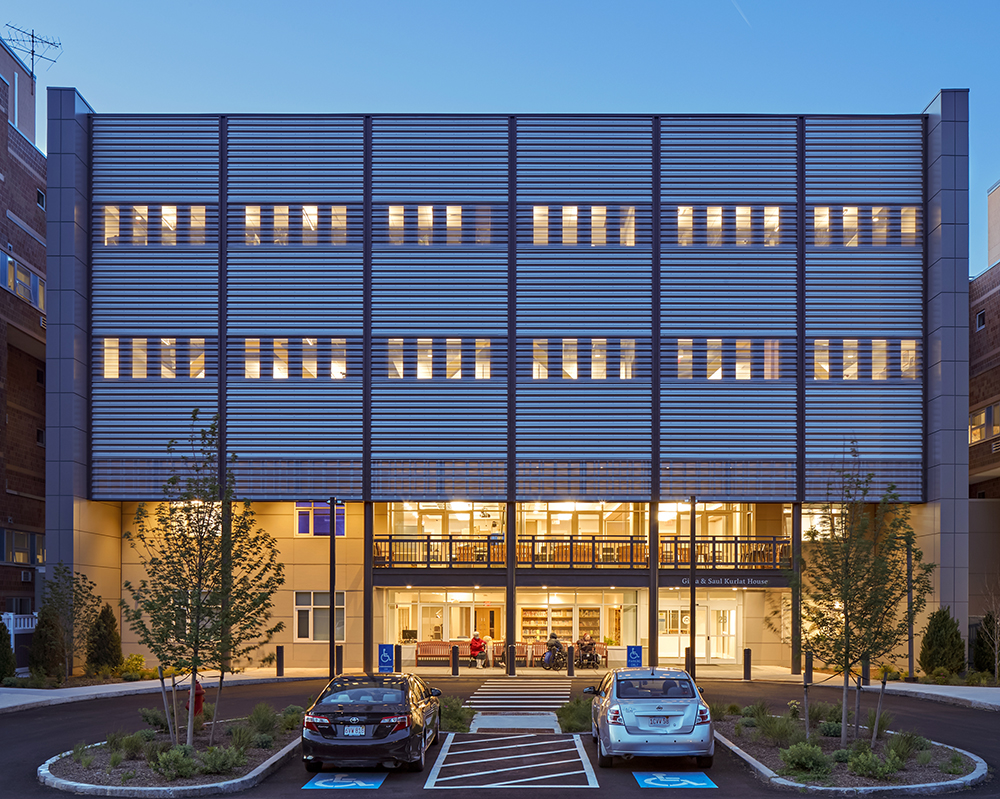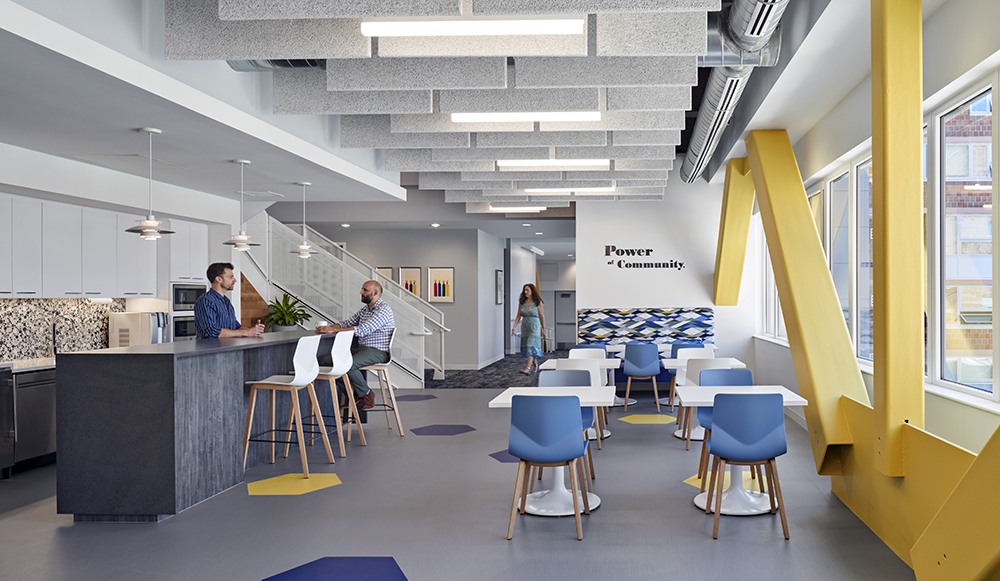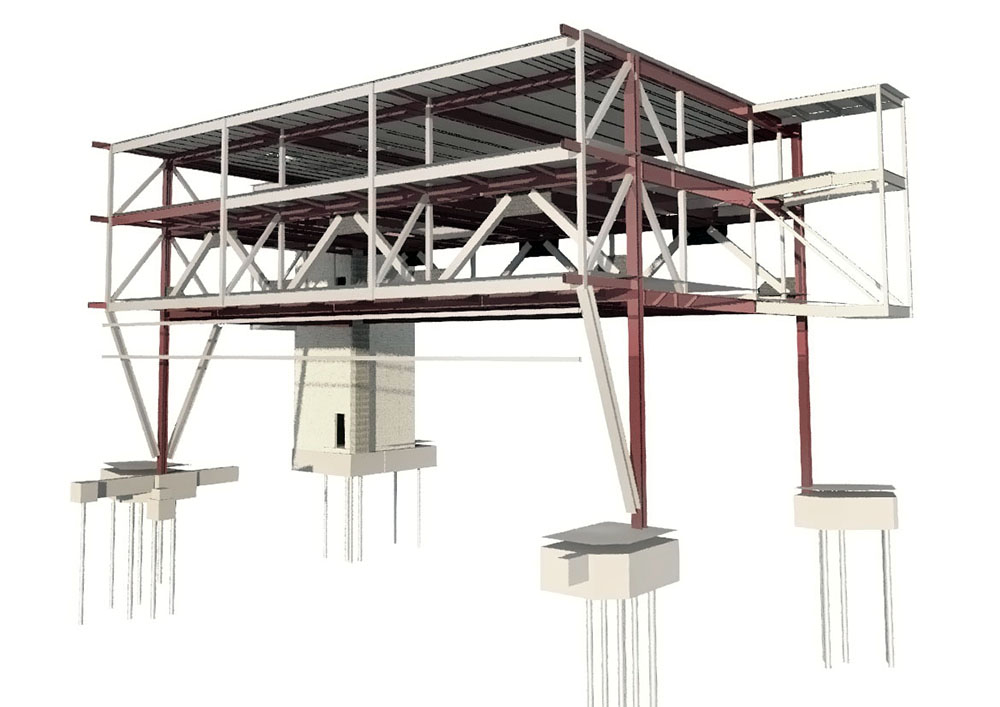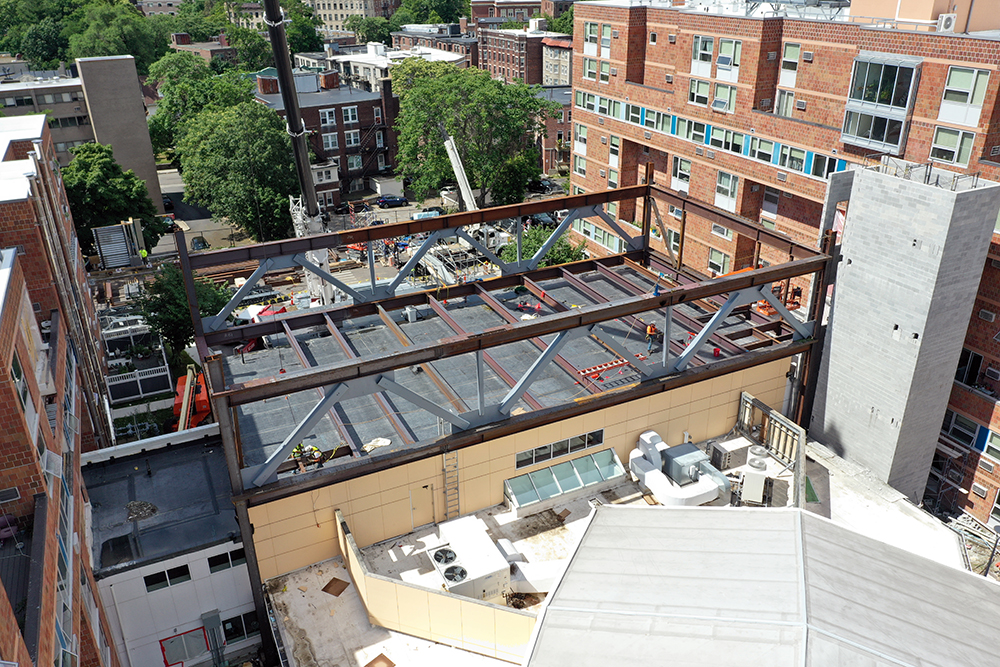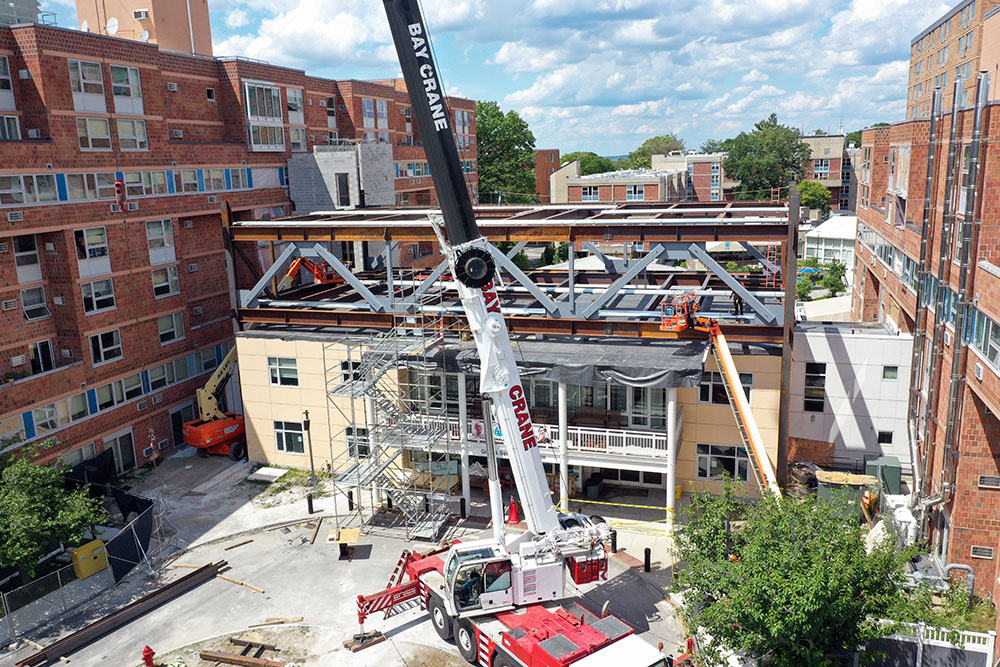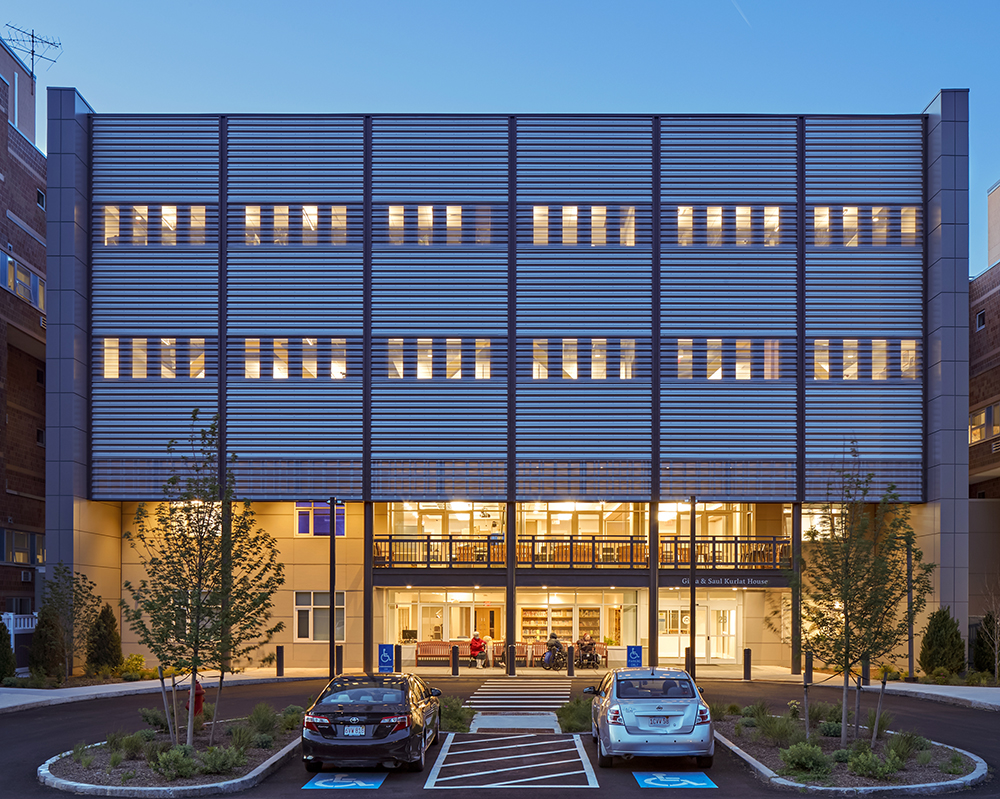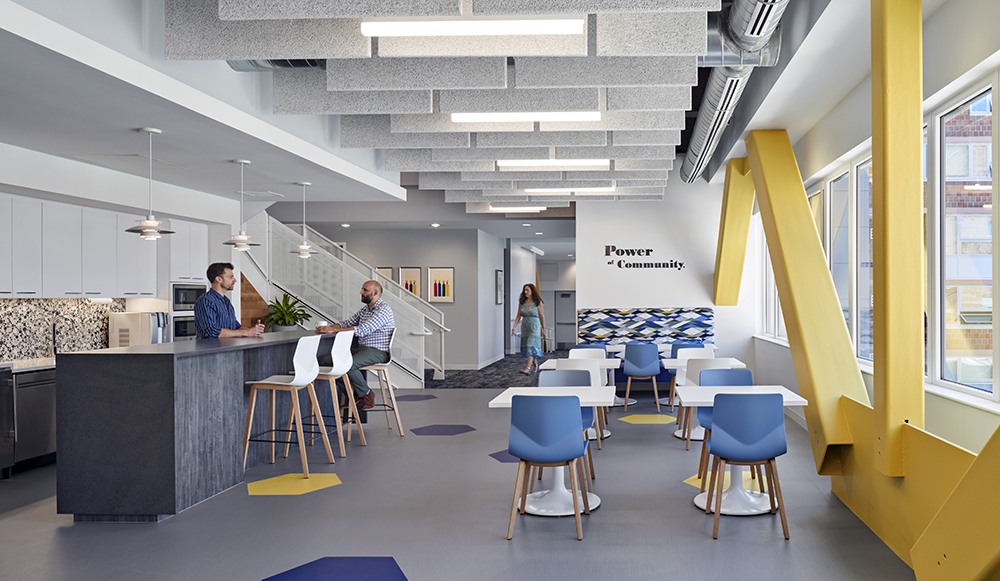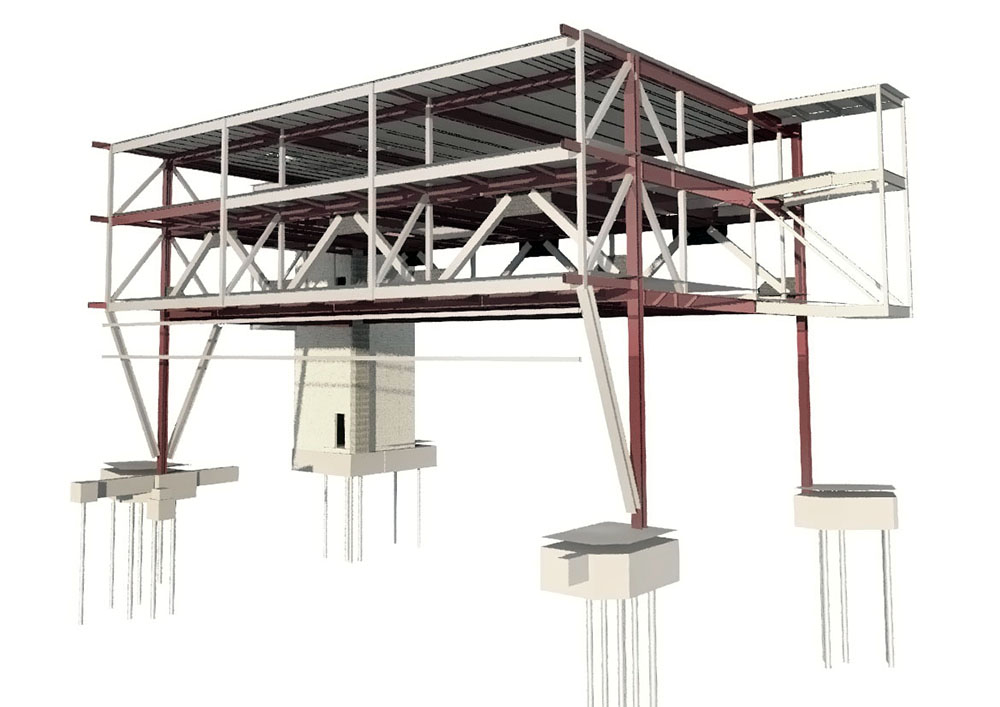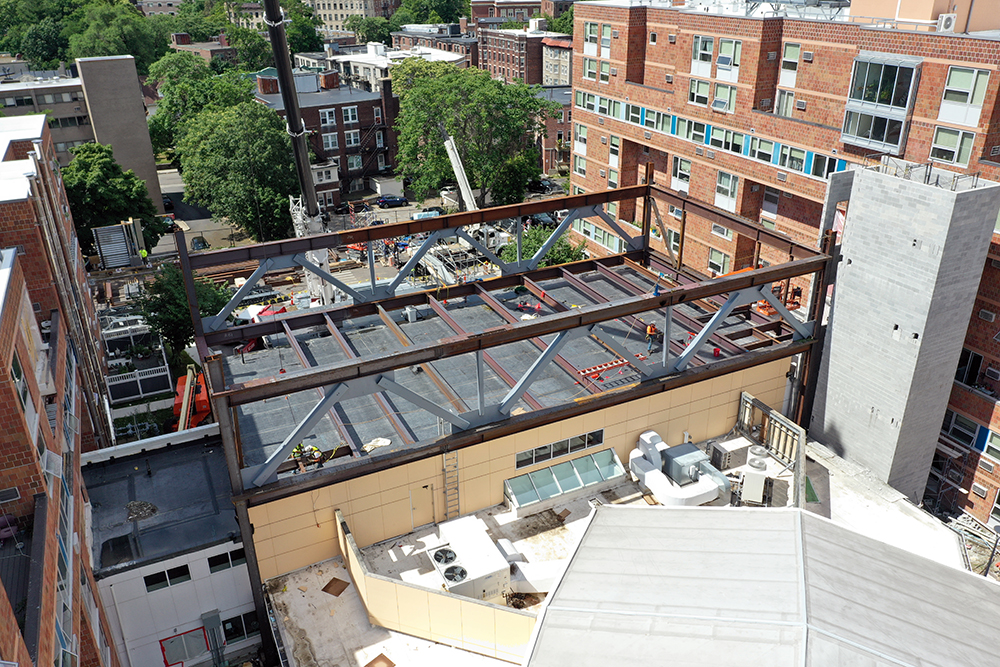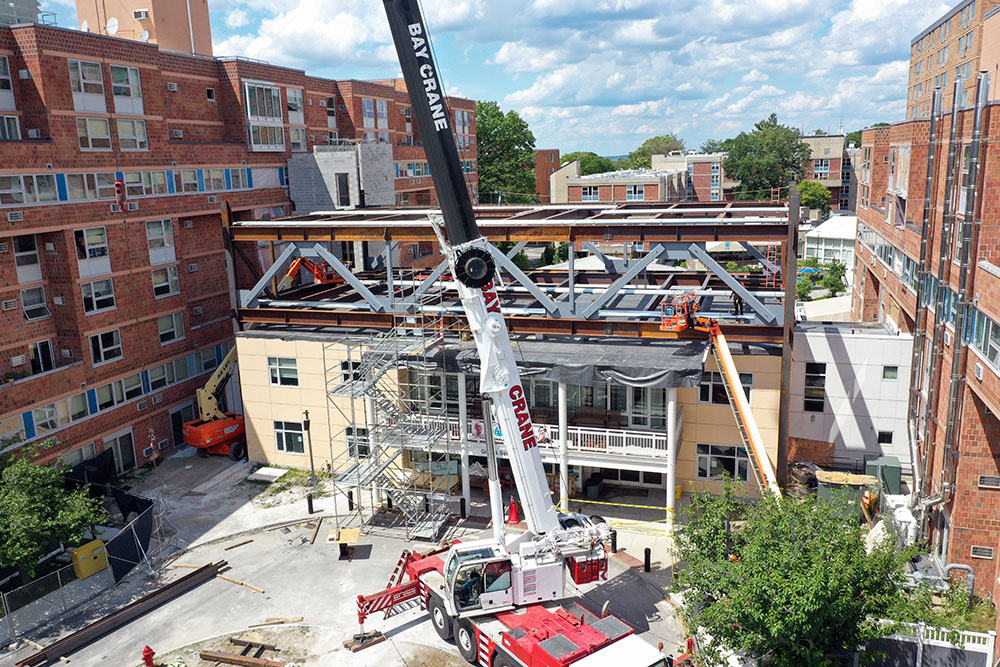 2Life Communities Administrative Offices
Merit Award - Less than $15 million
Bringing people together is 2Life Communities' business.
And the affordable senior living community developer's CEO wanted to do the same for its employees and initiated an effort to relocate the administrative staff of 55, which was previously spread across its Brighton campus, all under one roof in a collaborative, inclusive, and equitable office culture.
The company decided to build two floors on top of one of its existing facilities that acts as a link building between two residential towers. The existing building includes a fitness center, a library, an auditorium, and other rooms that support resident programming. And the addition would need to be constructed with no disruptions to the resident floors below.
Because of the way the existing building was designed, it was not possible to support an additional two stories by introducing new columns through the building. The building would need to be supported from the outside, and the solution came in the form of two 90-ft-long steel trusses held up by four exterior steel columns.
In addition, the new structure needed to be integrated architecturally with the existing building. The budget did not allow for the wholesale redesign of the existing building or complicated screens, so the design team needed to get creative. The final design of the addition incorporates the vertical rhythm of the existing building through a perforated corrugated metal screen on the south face of the building that integrates both elements into a cohesive whole, as well as limits direct sunlight and improves overall comfort to occupants in the summer months.
With limited options for placing the large pile-supported footings, the team decided to cantilever the front of the building, which houses conference and meeting rooms that span the building's width.
And rather than hiding the trusses, the team decided to celebrate and integrate them into the overall design of the space. As such, the trusses were left exposed and painted a bold yellow.
Project Category:

Year 2022

Location:

Brighton, MA

Award Category:

Merit Award - Less than $15 million

Submitting Firm:

DiMella Shaffer Associates

Photo Credit:

1, 2 - Robert Benson 3 - DiMella Shaffer Associates 4, 5 - Odeh Engineers