Help a student stay in school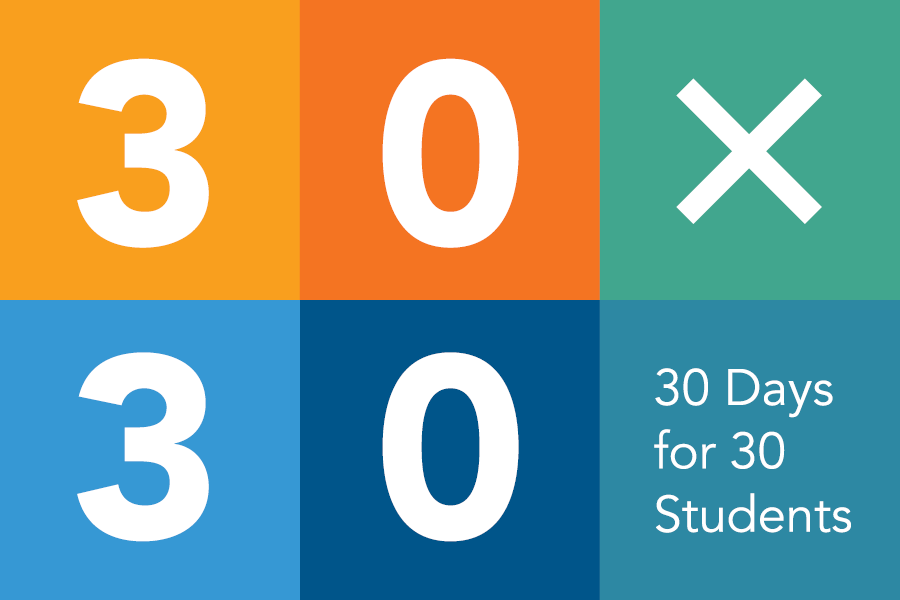 Deadline extended to October 30. We can support 20 students at present. With your help, we can award 10 more emergency scholarships.
Today's students are in an impossible position.
They carefully planned how they would pay for tuition, housing, computers, books, and all of the other things that go along with higher education these days. Then the ground crumbled beneath their feet.
The stories they're telling us are heartbreaking. The unemployed parent who can no longer contribute to his daughter's tuition. The cancelled internship that would have paid the rent. The job that disappeared because campus is closed. The desperate scramble to stay in school while sending money home to help with the bills. The well-equipped but closed computer lab and the high-speed internet connection that a student can't afford to set up at home. And all this, on top of trying to focus on academic achievement in the middle of a deadly pandemic and widespread uncertainty.
Incredibly, these students are also still telling us about their passion for our industry and their determination to make a difference in the world. They are truly remarkable people, and they deserve to have someone on their side right now.
The AISC Education Foundation's 30 by 30 Challenge has a simple goal: raise $100,000 by October 30 to help 30 students.
It's a formidable challenge, and we can't do it alone. If you are in a position to do so, we're asking you to help tomorrow's leaders continue their studies by October 30. They--and the Foundation--would be so grateful for your assistance.
Individual Contribution Corporate Contribution
Prefer to donate by check? That's just fine! Please make the check out to "AISC Education Foundation" and mail it to: AISC Education Foundation, PO Box 8761, Carol Stream, IL 60197-8761.
---

Video List
---

About the AISC Education Foundation
For the 2020-2021 academic year, the Foundation and its industry partners provided scholarships to 52 full-time undergraduate and master's-level graduate students studying civil engineering, architectural engineering, construction engineering, construction management, or architecture at colleges and universities in the U.S.
The Foundation also makes sure that the people who make our industry so special can help their own children go to college through the David B. Ratterman Fast Start Scholarships. In 2021, the Foundation will award $76,000 in scholarships to children of (or who share a permanent residence with) those who work at distribution or fabrication facilities of AISC Full Member companies. Freshmen and sophomores studying full time at two- or four-year colleges are eligible.
This message is on behalf of the AISC Education Foundation, a registered 501(c)(3) nonprofit organization. Every penny donated to the AISC Education Foundation is tax-deductible and goes to students, educators, and education programs.