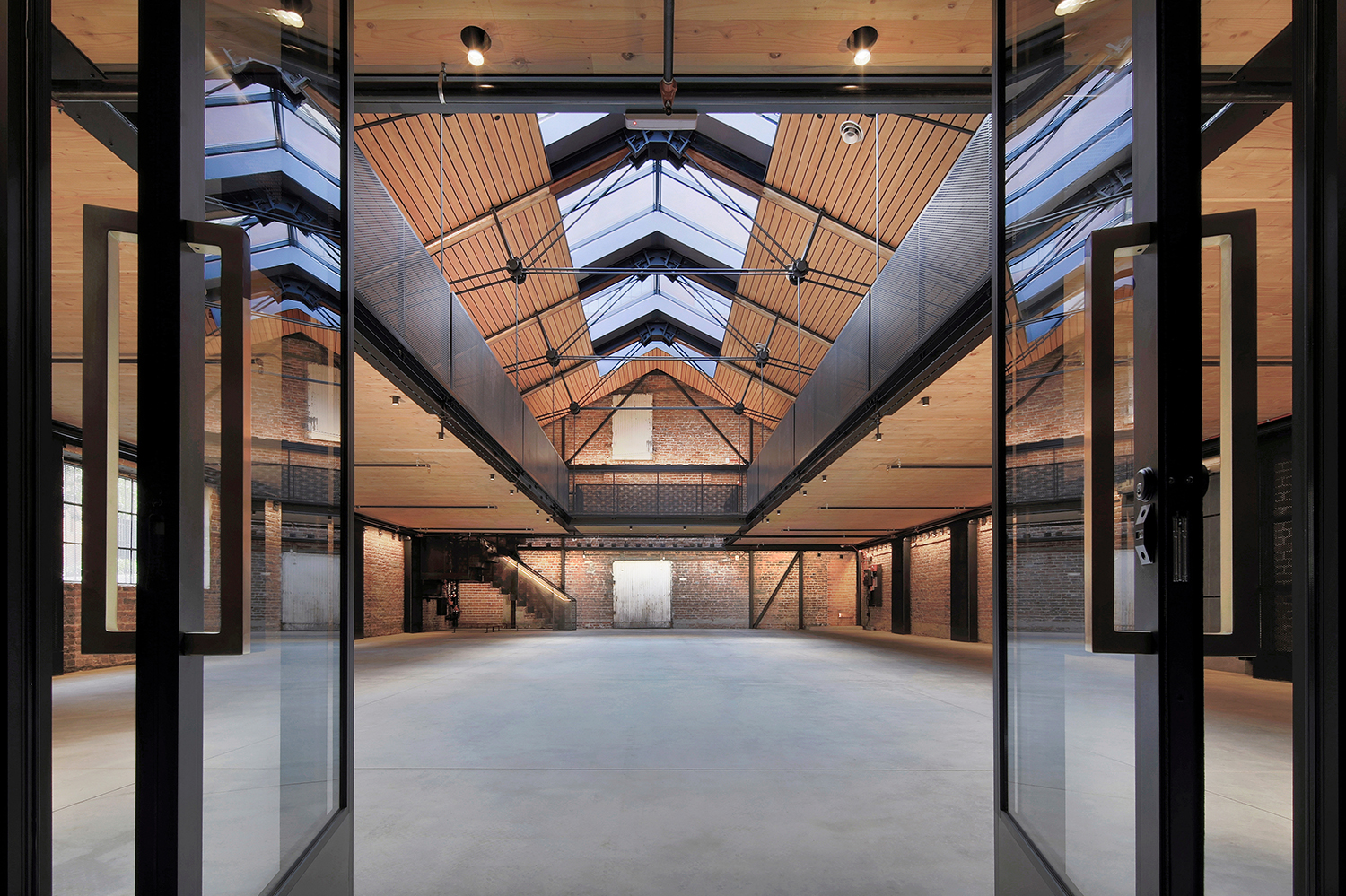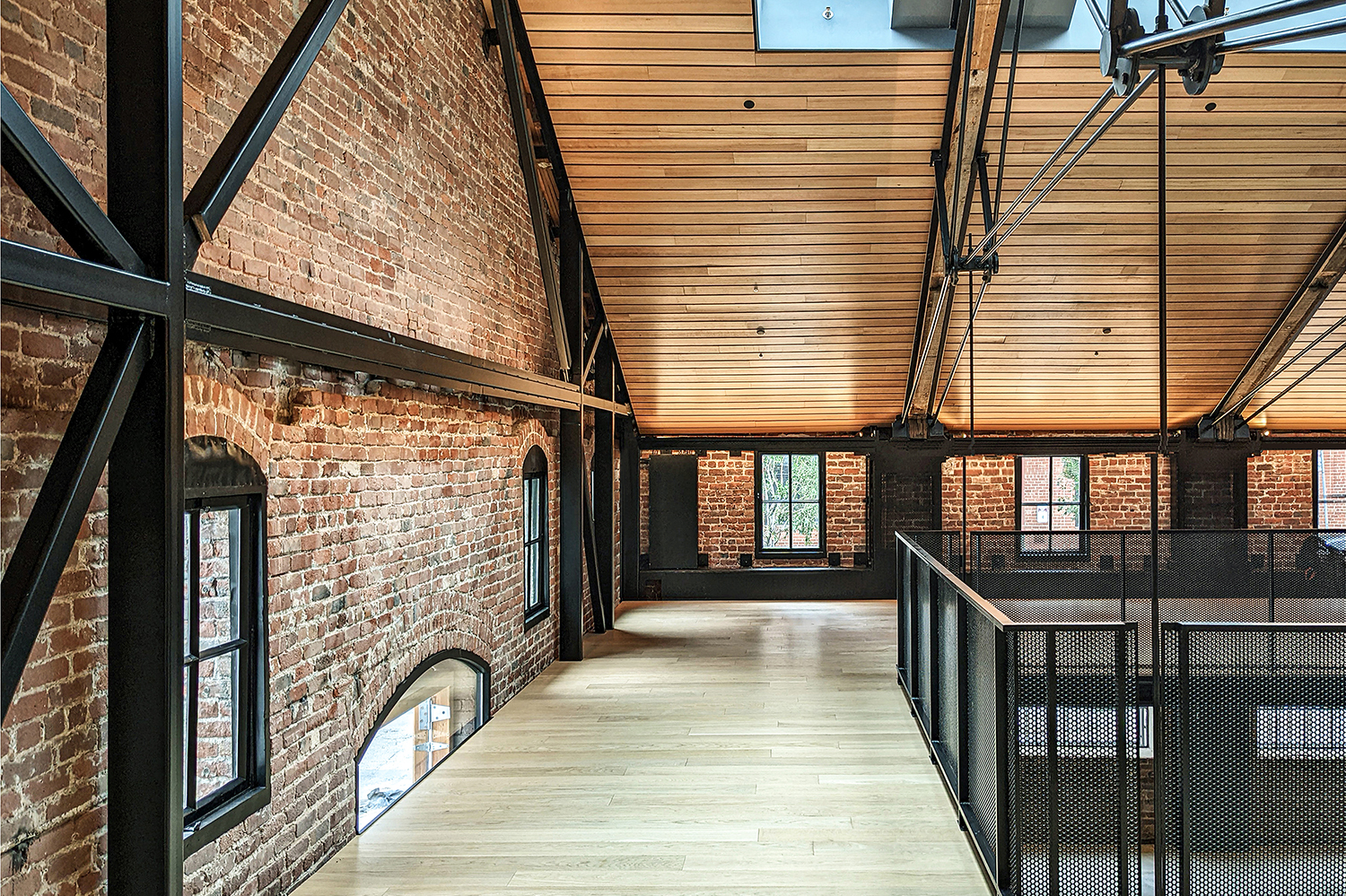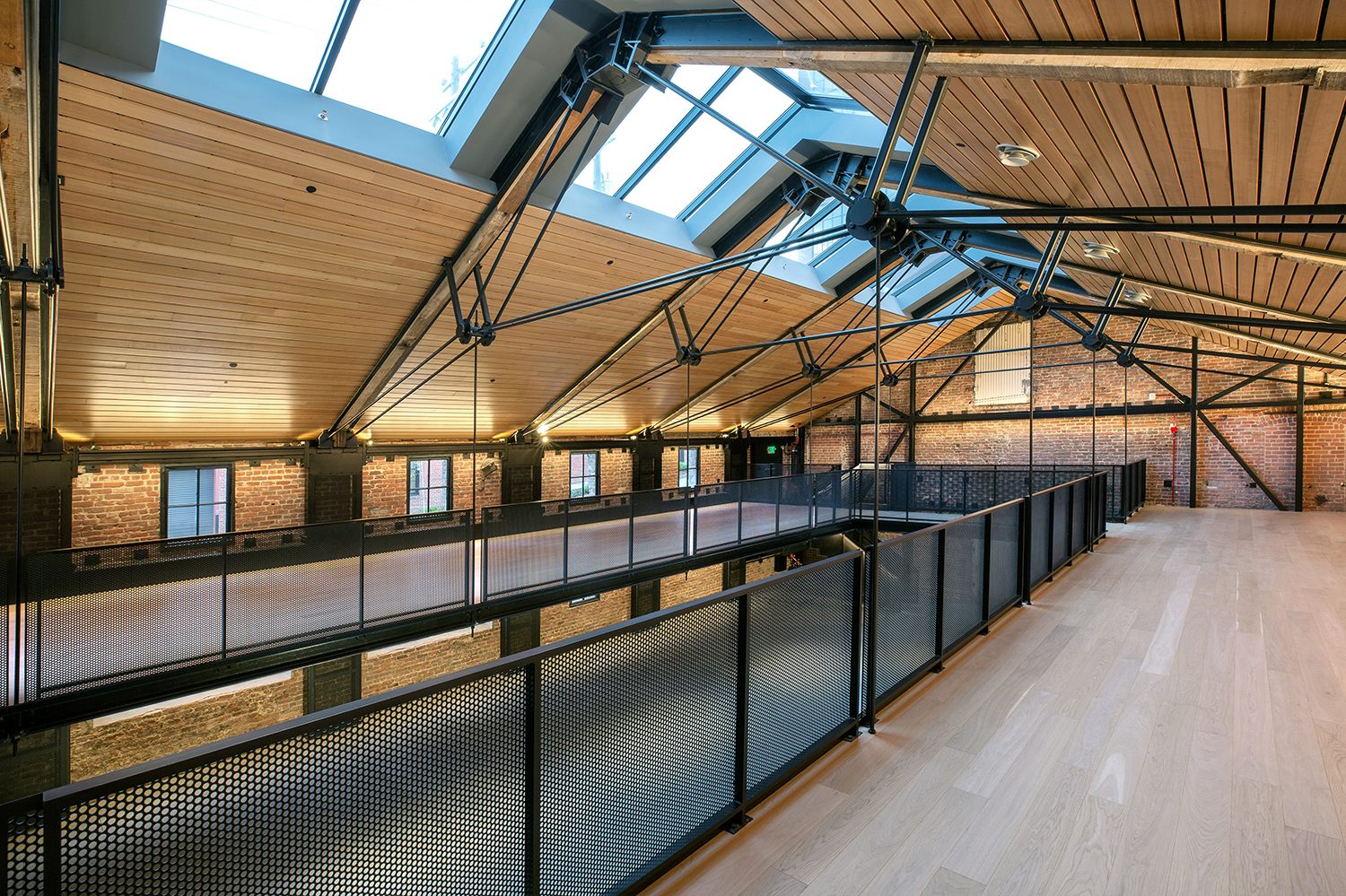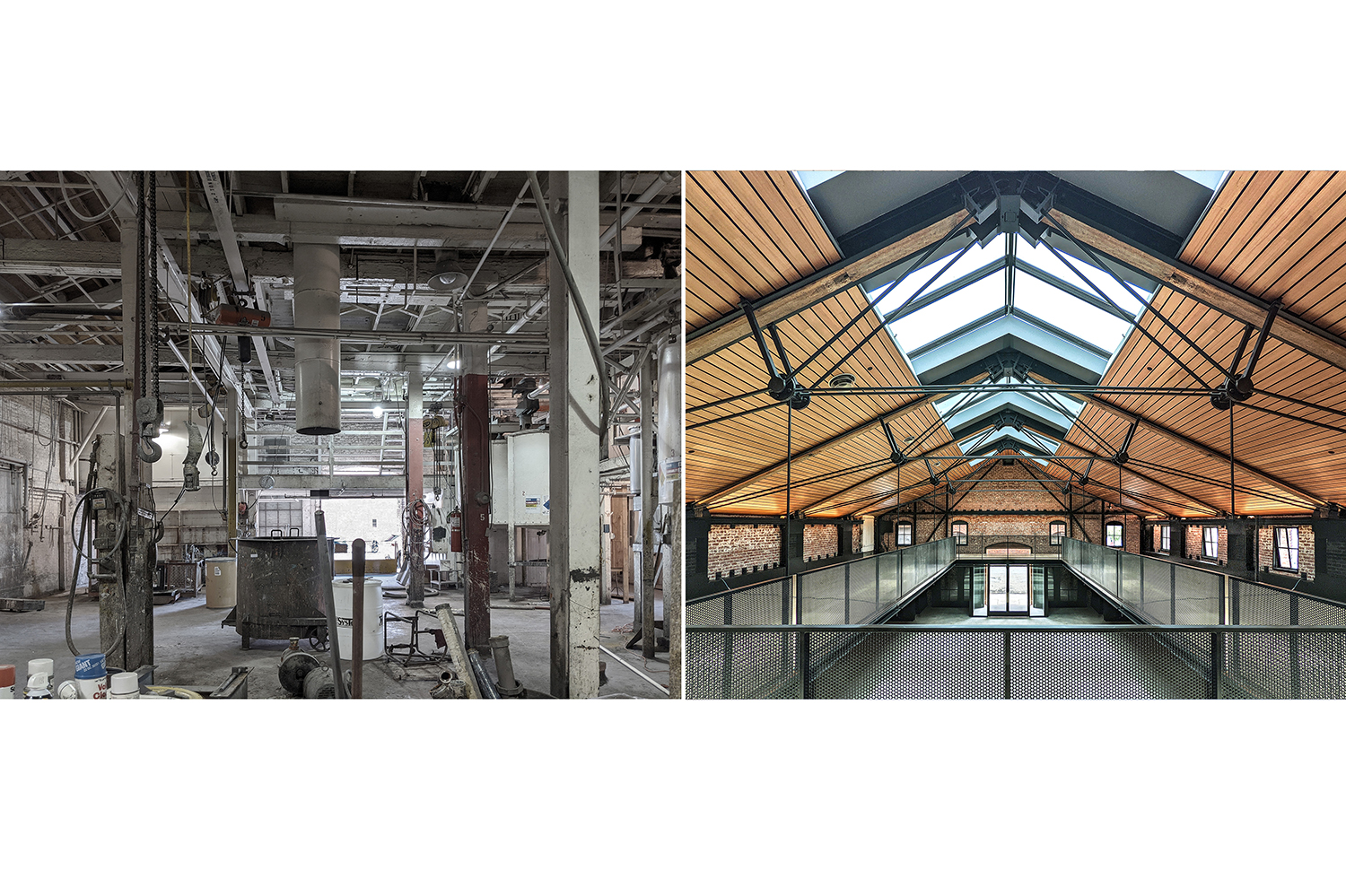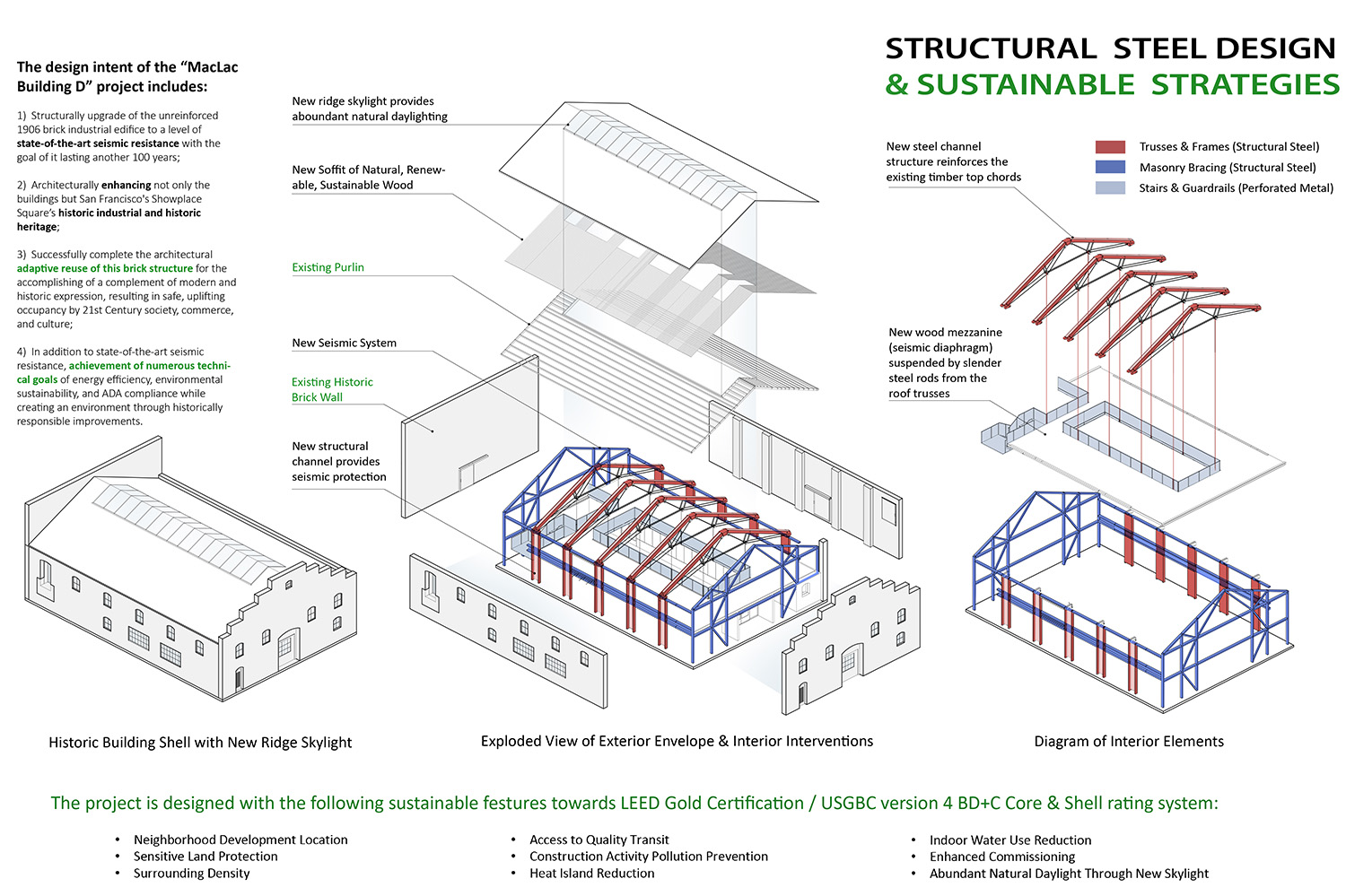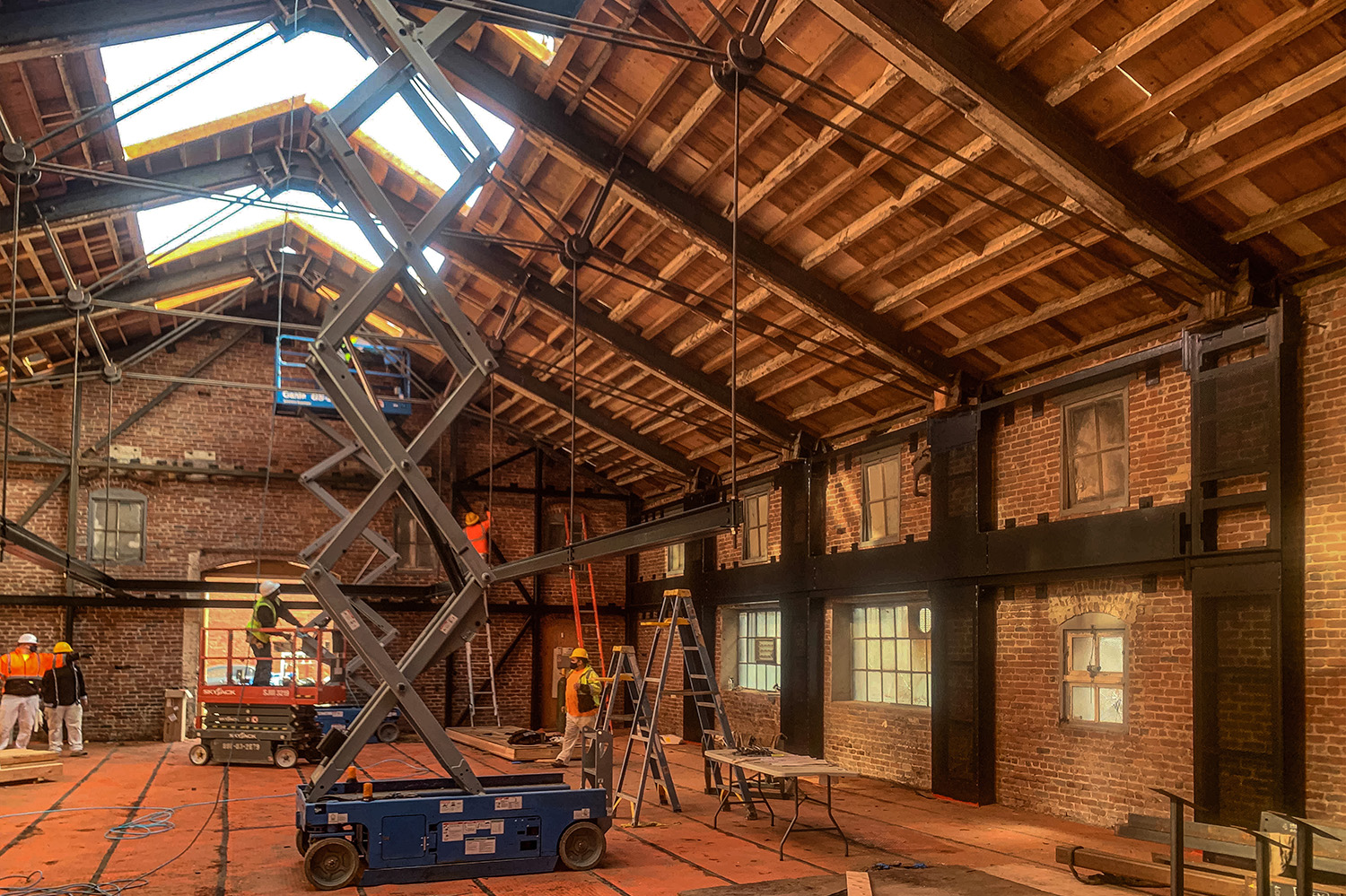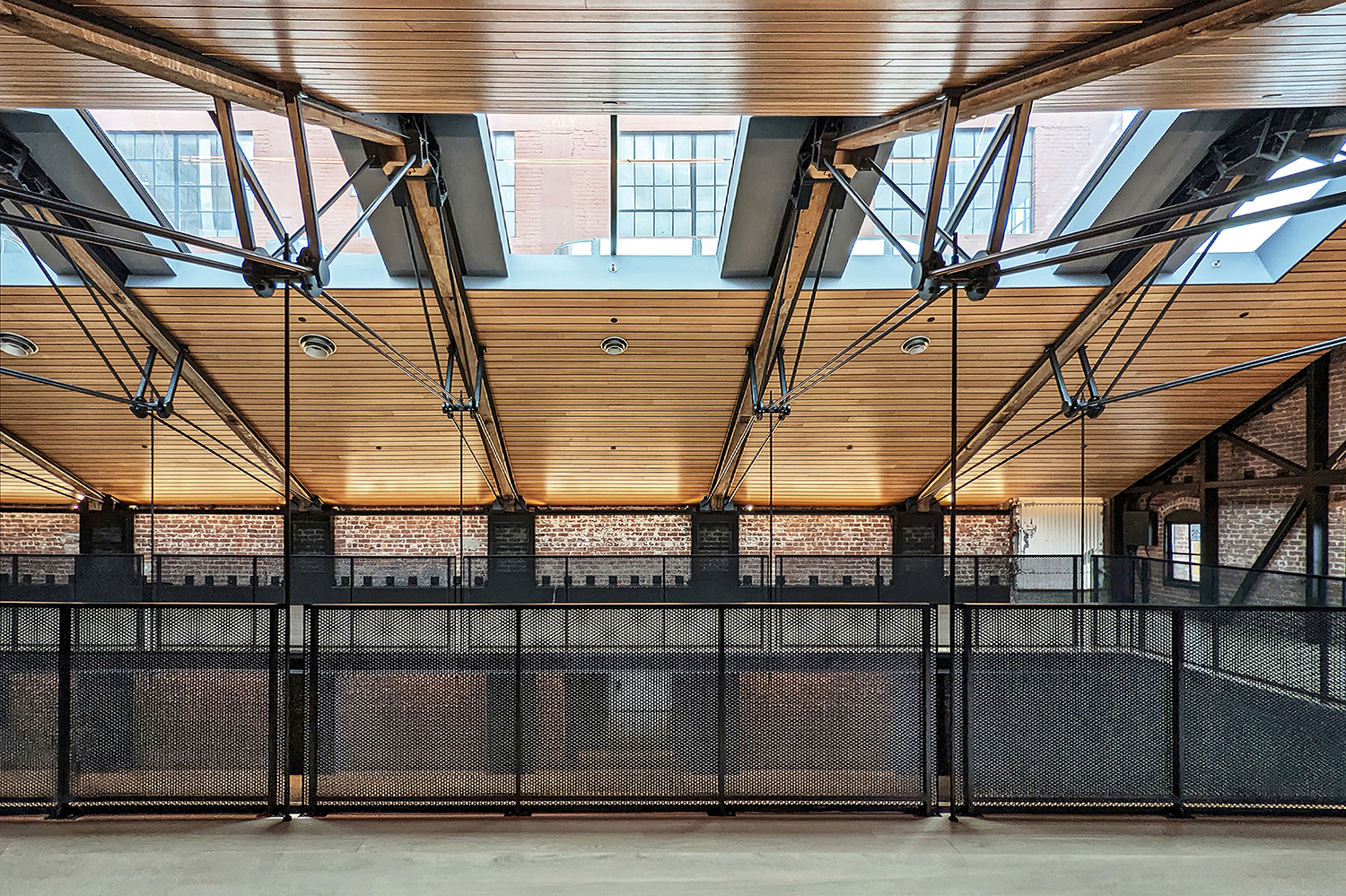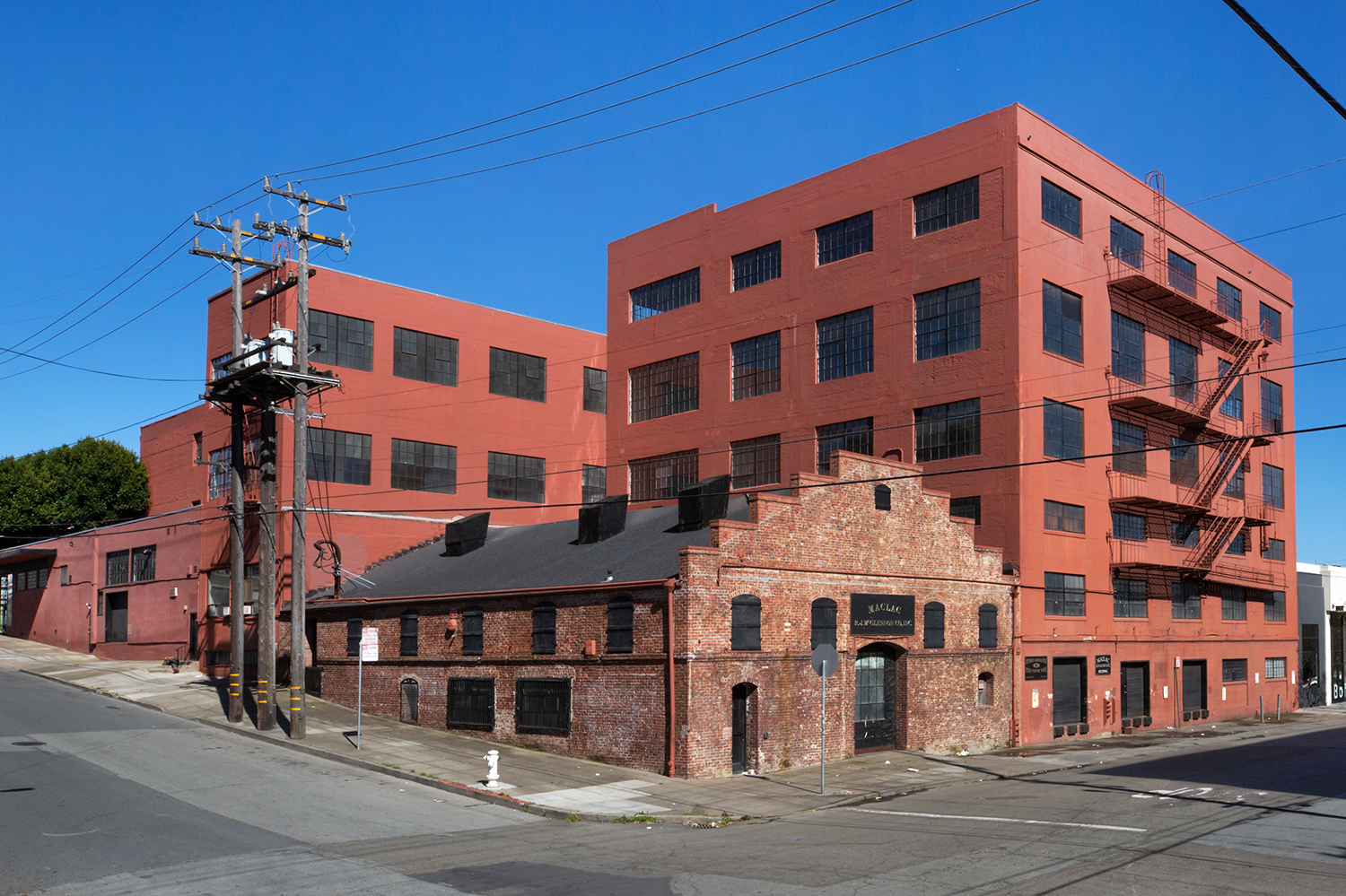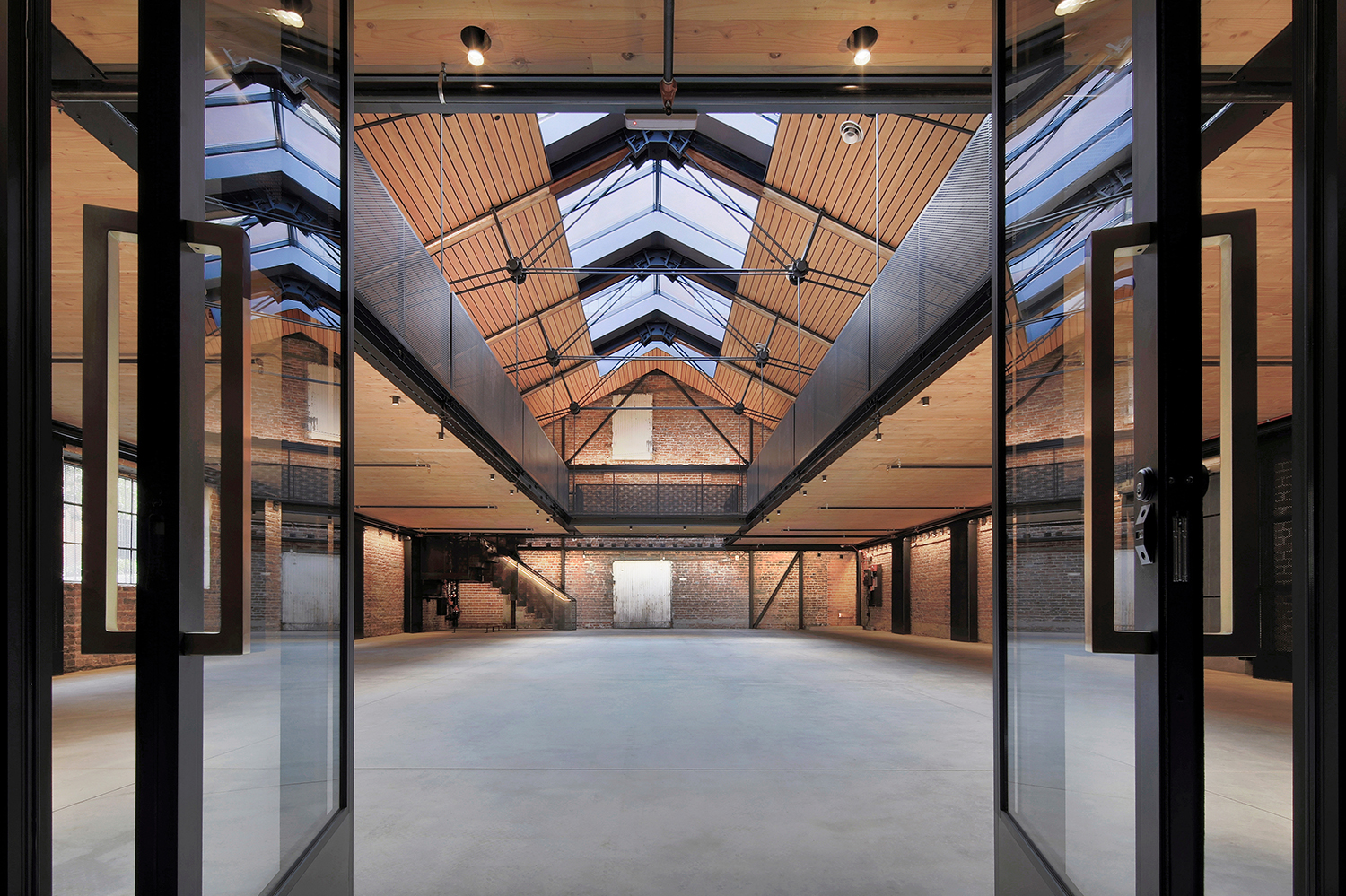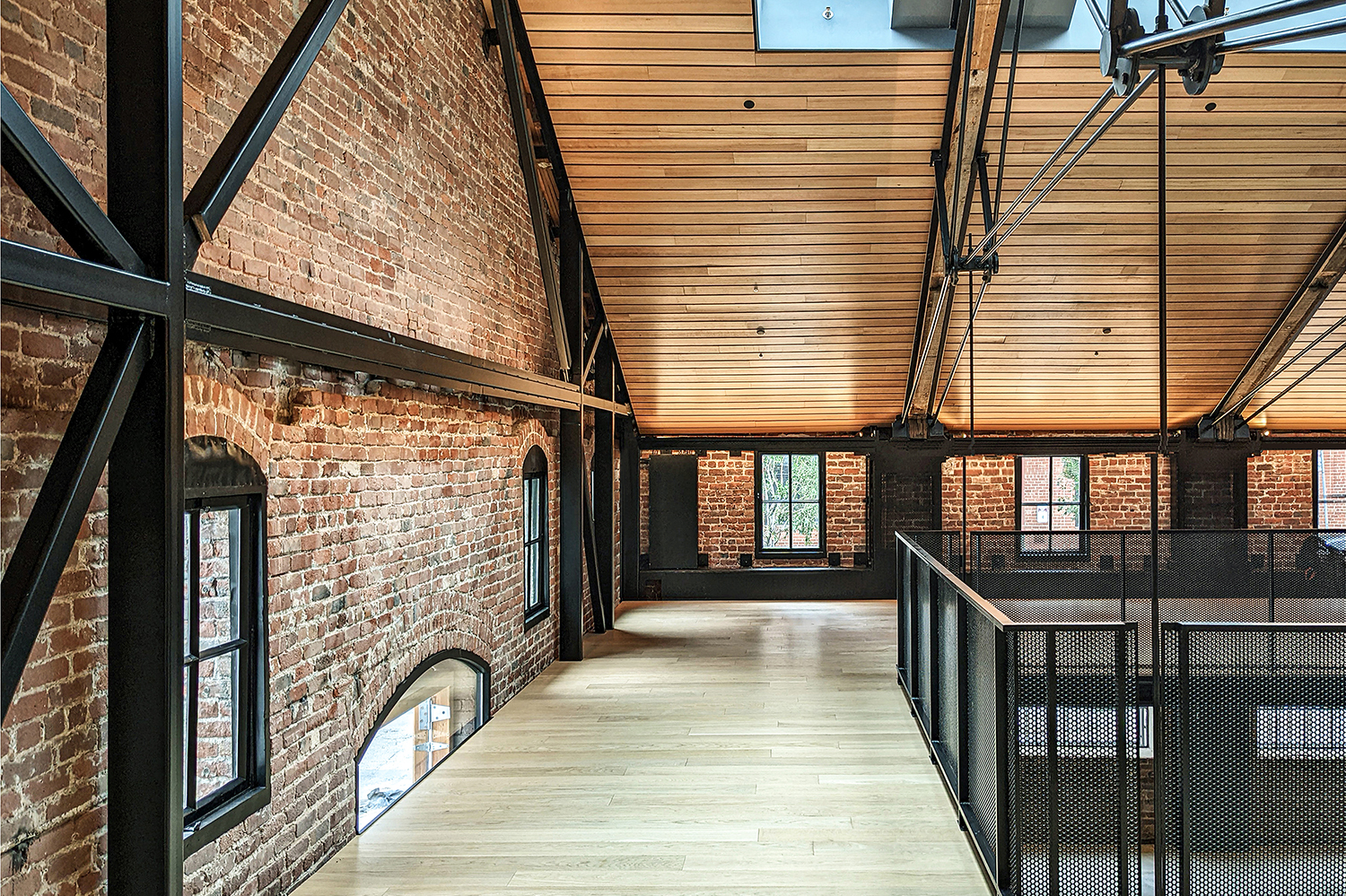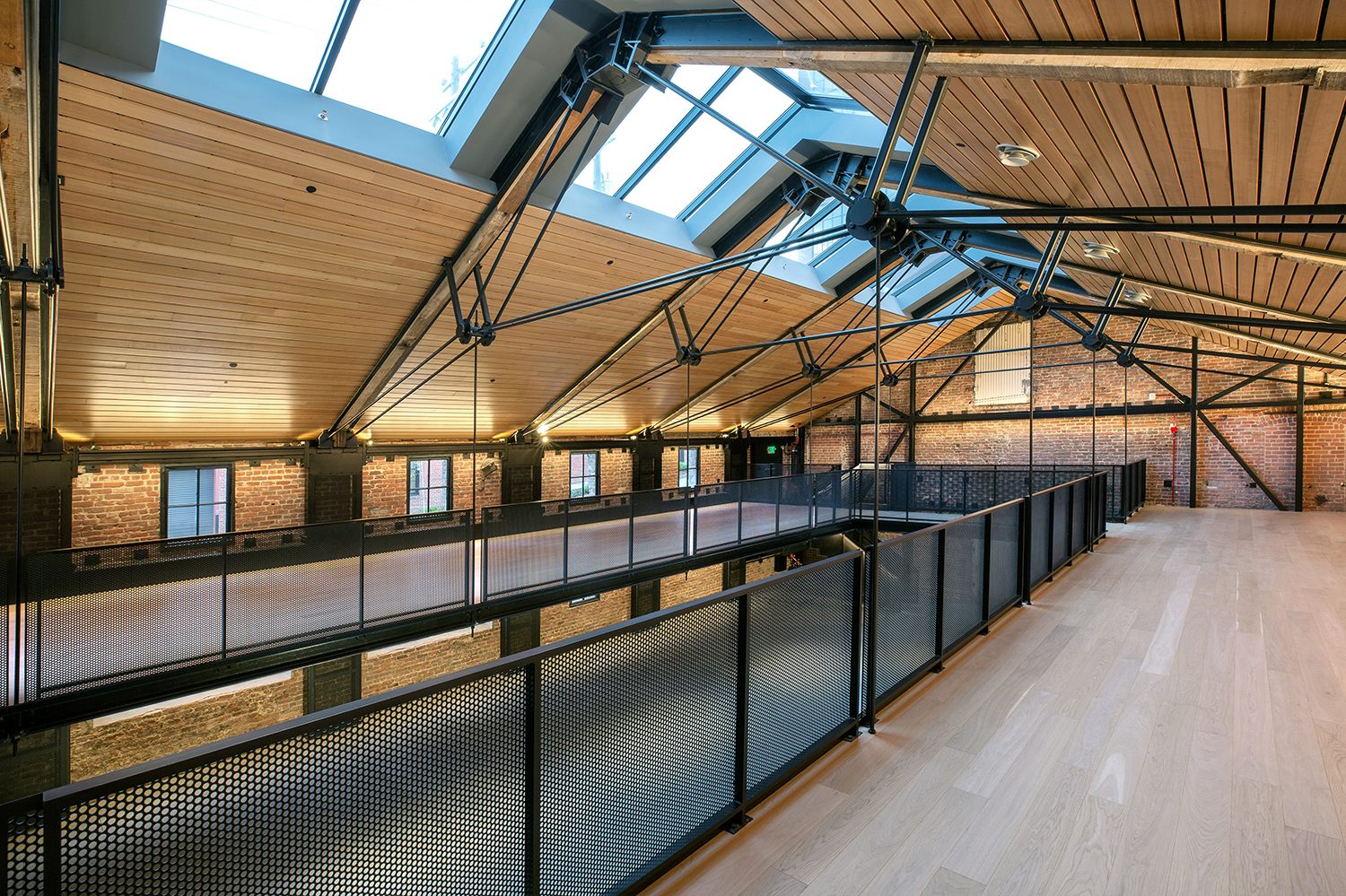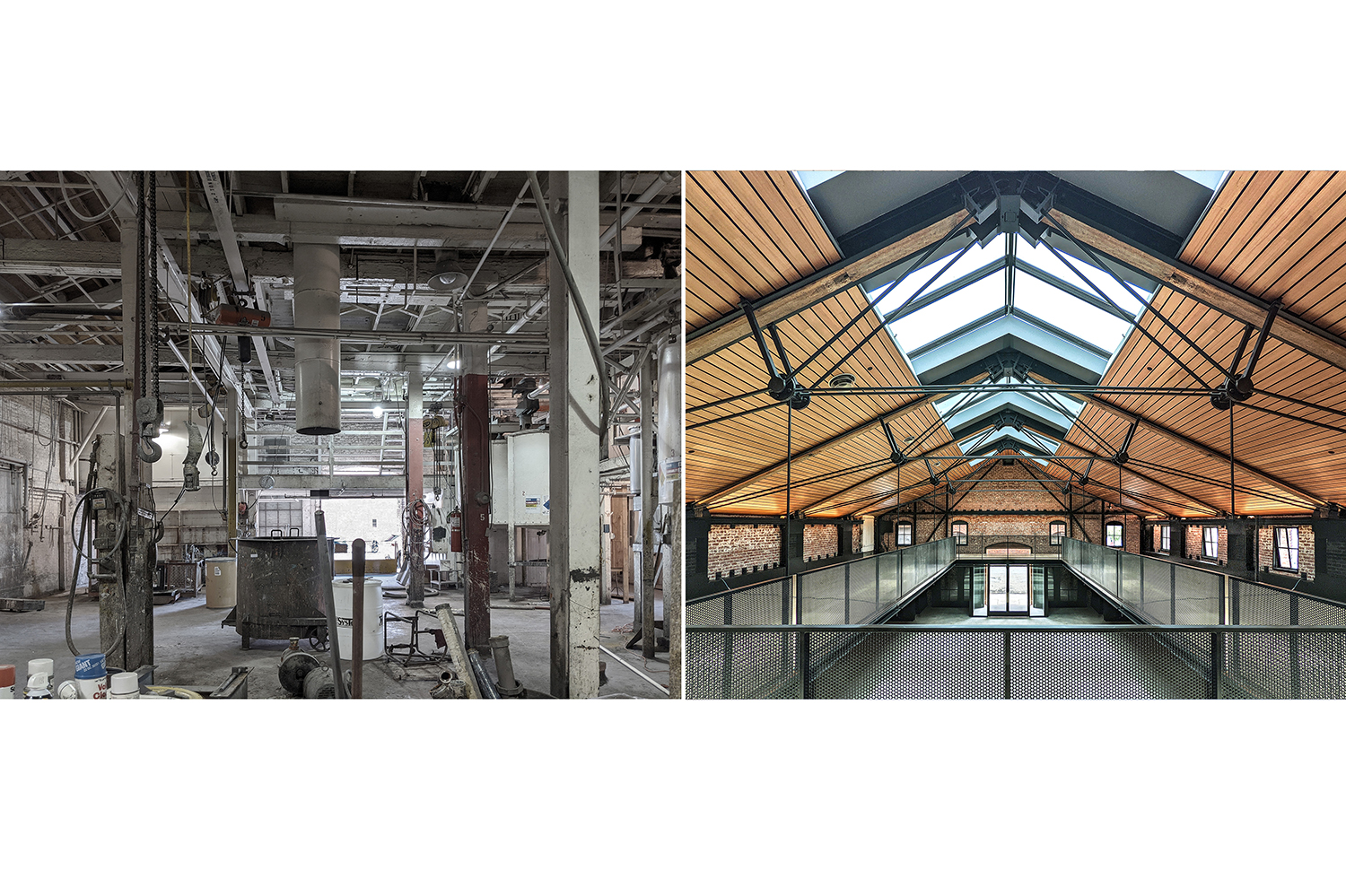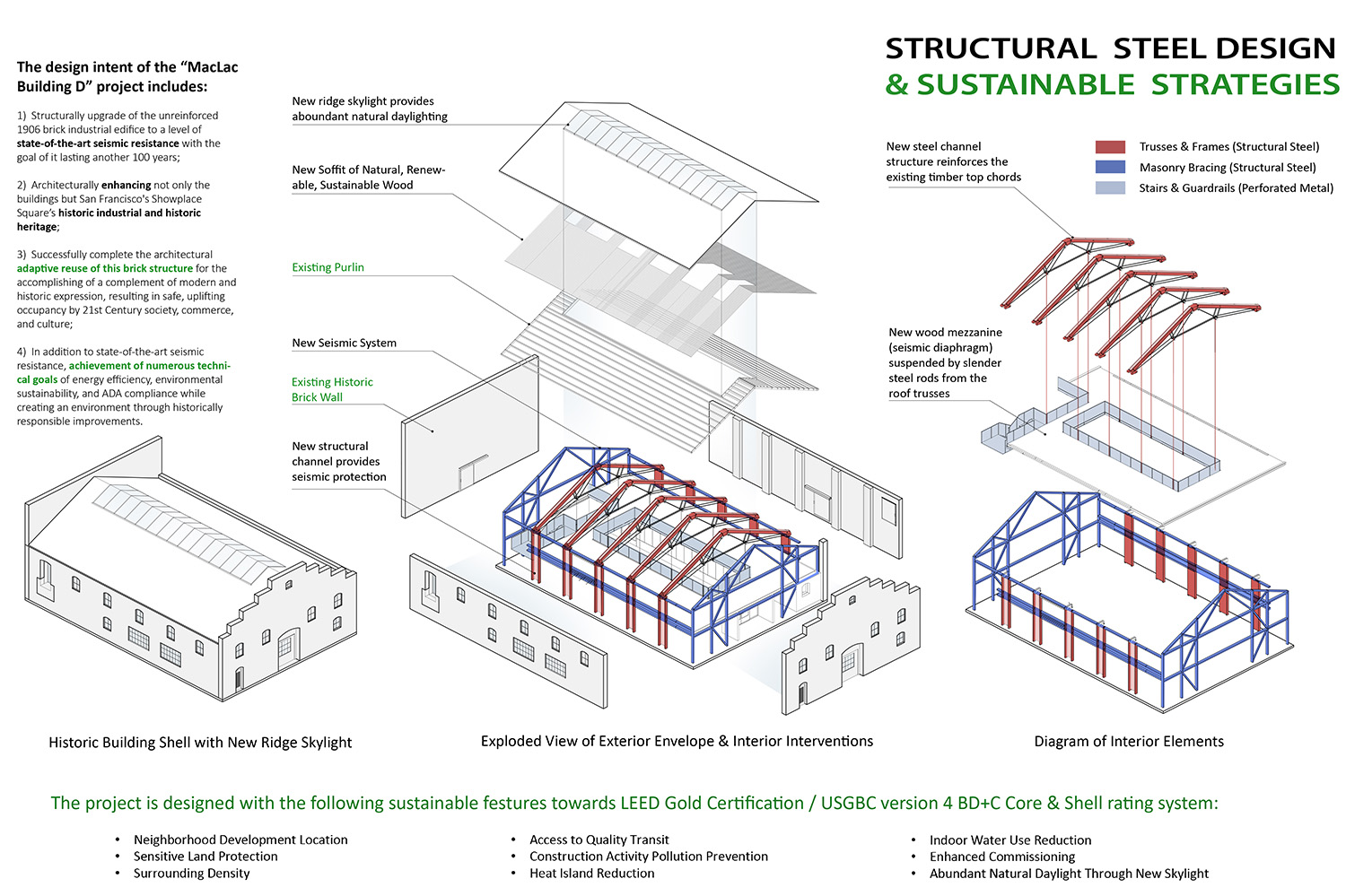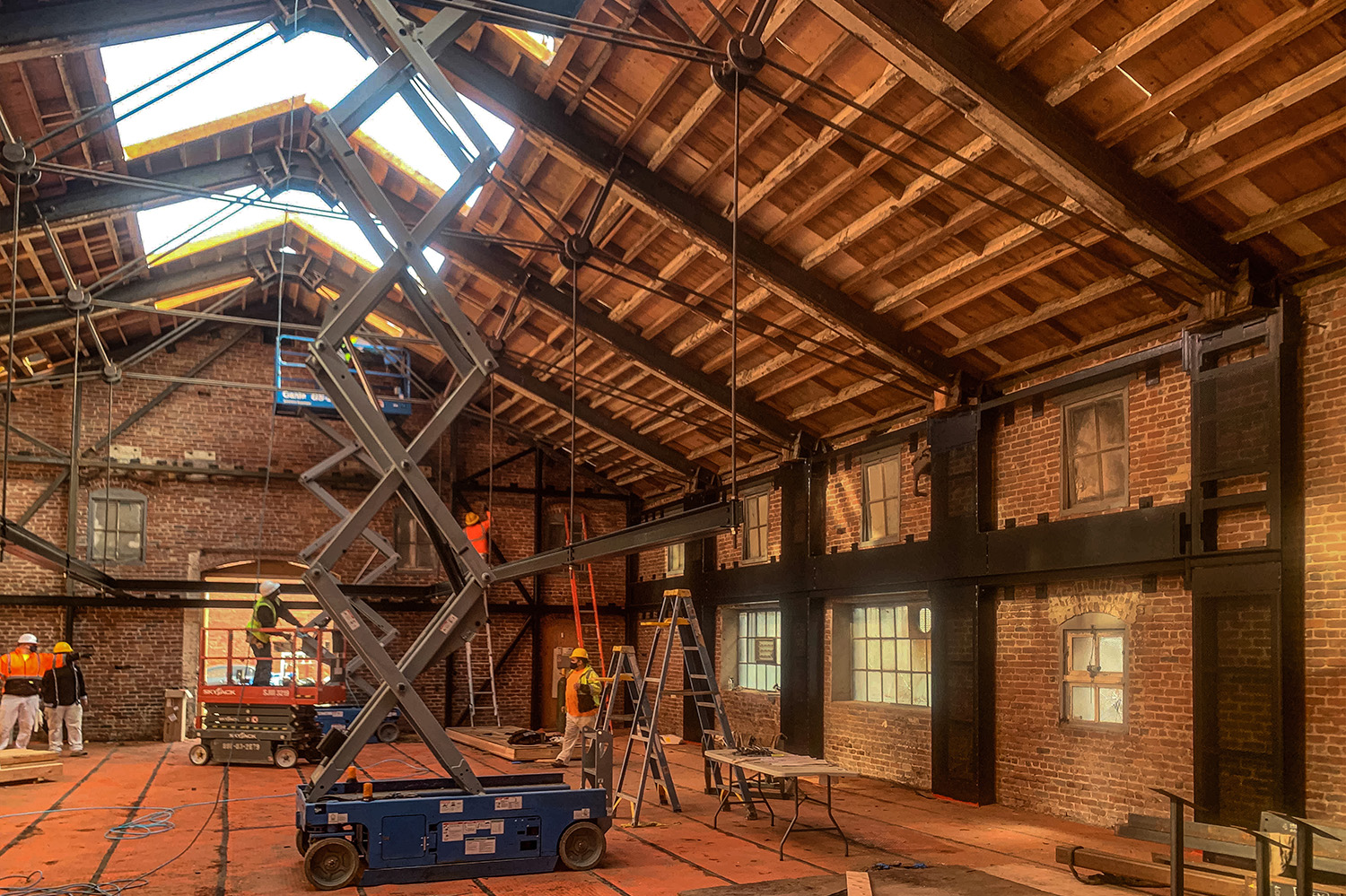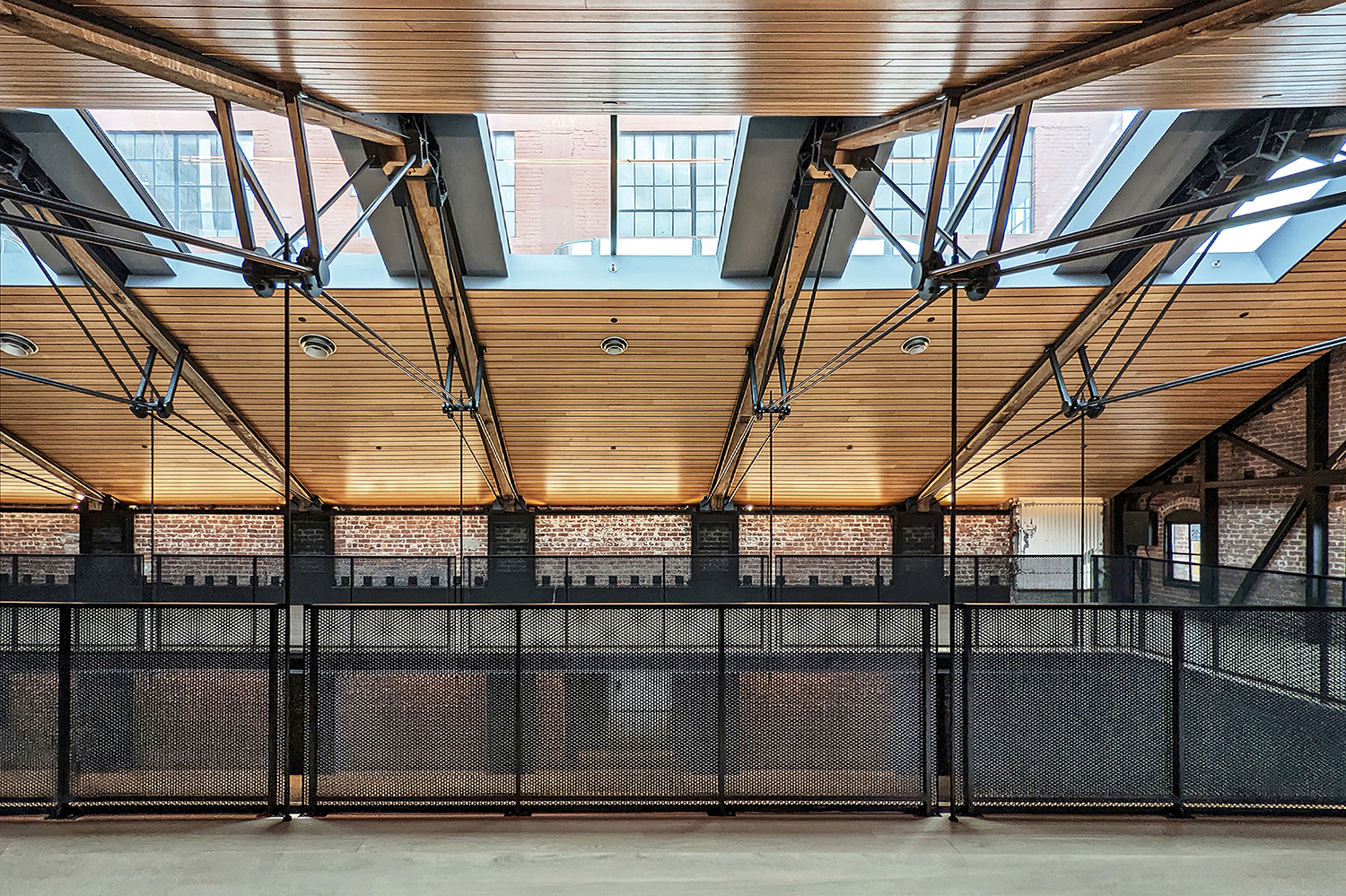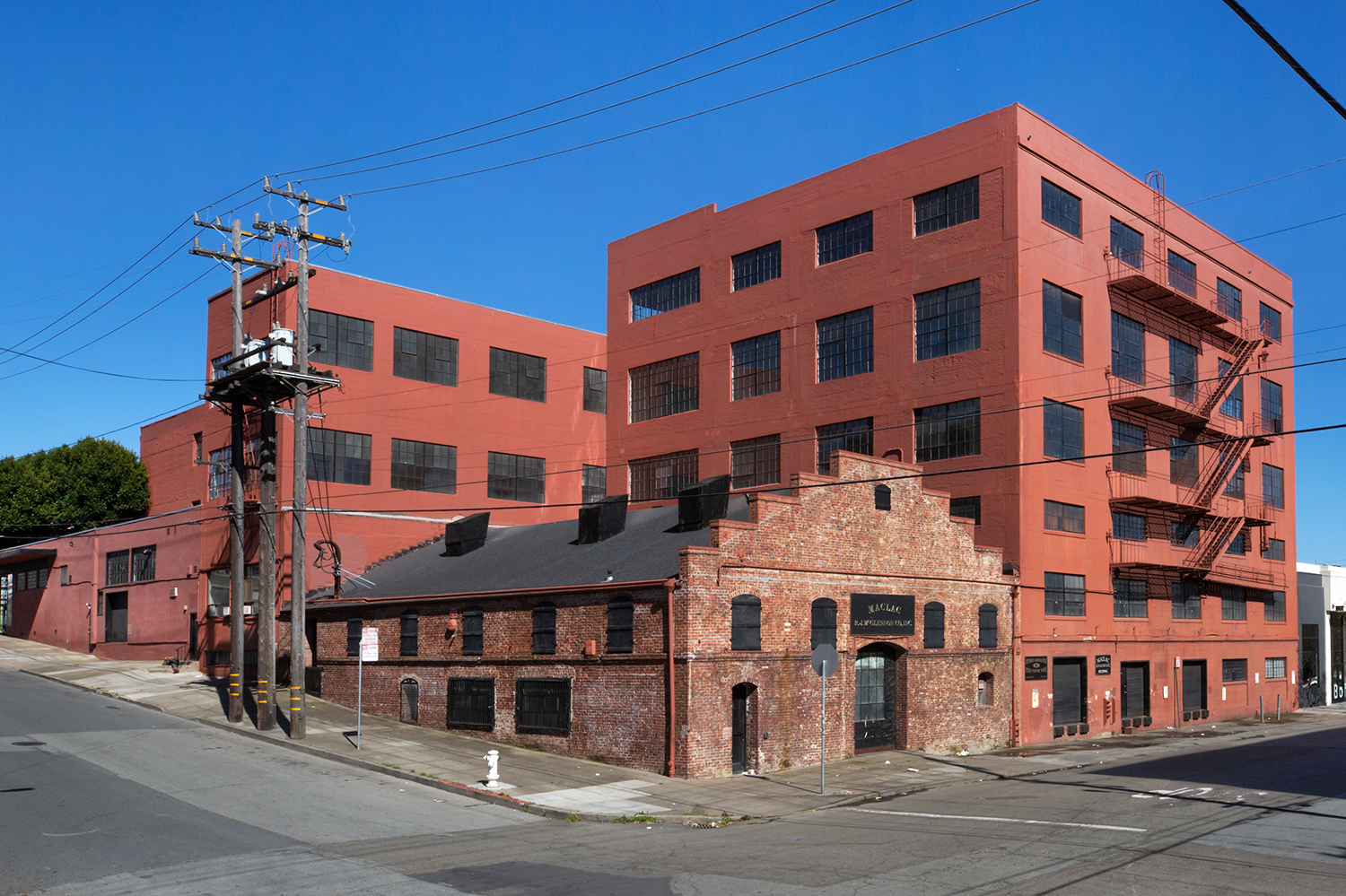 MacLac Building D (Rebirth of a Historic Paint Factory)
National Award -

Less than $15 million
Airy steel trusses and a new mid-height structural mezzanine add state-of-the-art seismic resistance to an unreinforced brick factory from 1906--preparing it for another century of service.
Judge comment: "What stood out to me on this project is how successful they were at highlighting the existing structure. The brick is beautiful now. It's 100 years old unreinforced, but it wouldn't have been a very good lateral system for this building nowadays, especially in San Francisco. So they put it in moment frames that don't hide anything. They added a new CLT diaphragm to the floor. They reused old timbers and the trusses for the compression element in the top where you need something stocky but took advantage of steel for the tension bottomed portions of the trusses--a thin, sleek design, something you could only have done in steel that completely lets your eye pass to the historic pieces of the building that remain." -Jim Foreman, PE, SE, senior project engineer, Martin/Martin Consulting Engineers
Owner: Comstock Realty Partners, Los Angeles
Architects: Marcy Wong Donn Logan Architects, Berkeley, Calif.; Peter Logan Architecture + Design/PLAD, New York
Structural engineer: Gregory P. Luth & Associates, Inc. / GPLA, Santa Clara, Calif.
General contractor: RHC Construction, Oakland, Calif.
Consultant: Mark Hulbert Preservation Architecture, Oakland, Calif.
Project Category:

Year 2023

Location:

San Francisco, CA

Submitting Firm:

Marcy Wong Donn Logan Architects

Photo Credit:

1, 3, 4, 8 - Billy Hustace; 2, 5, 7 - Marcy Wong Donn Logan Architects; 6 - RHC Construction