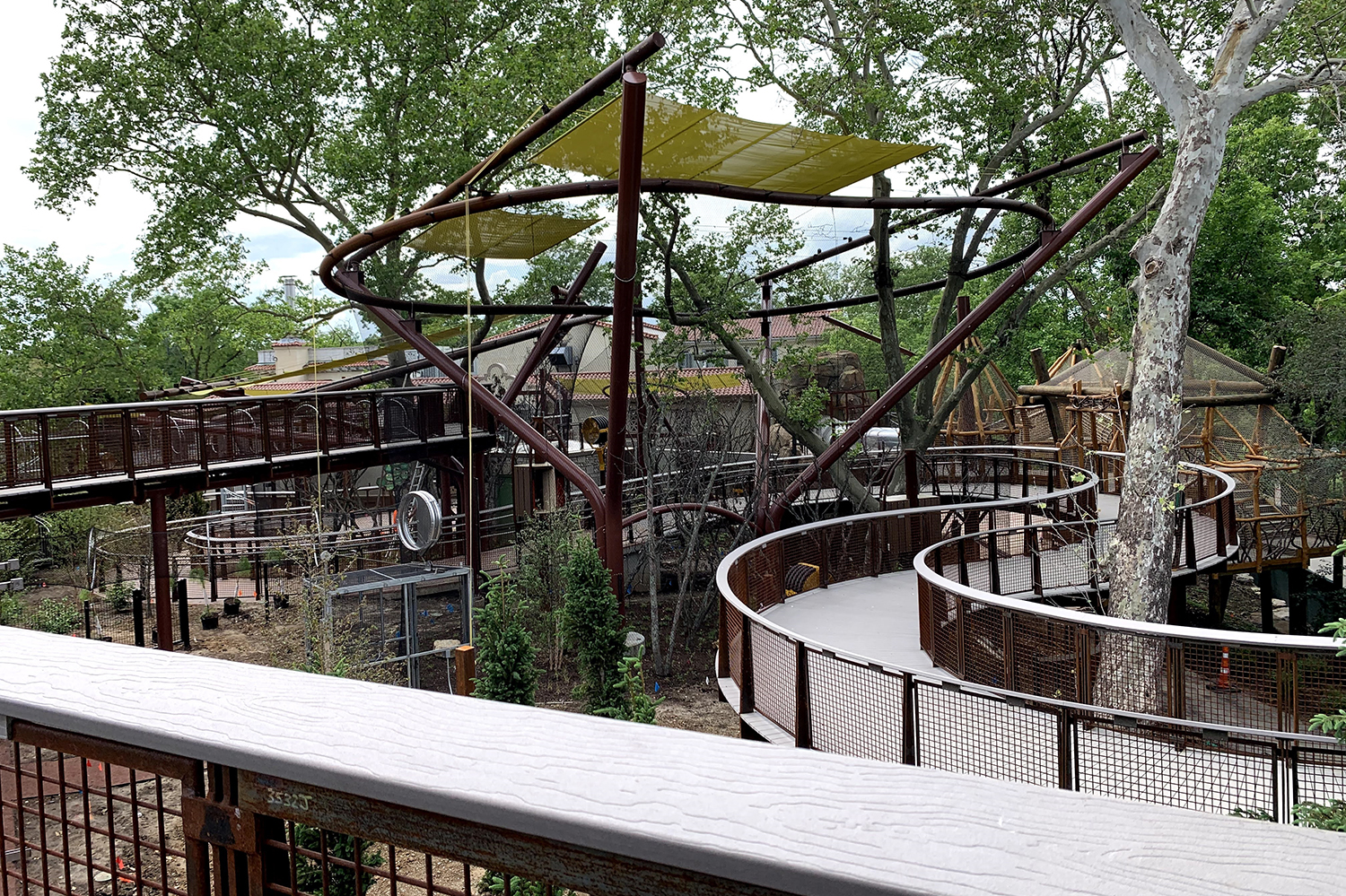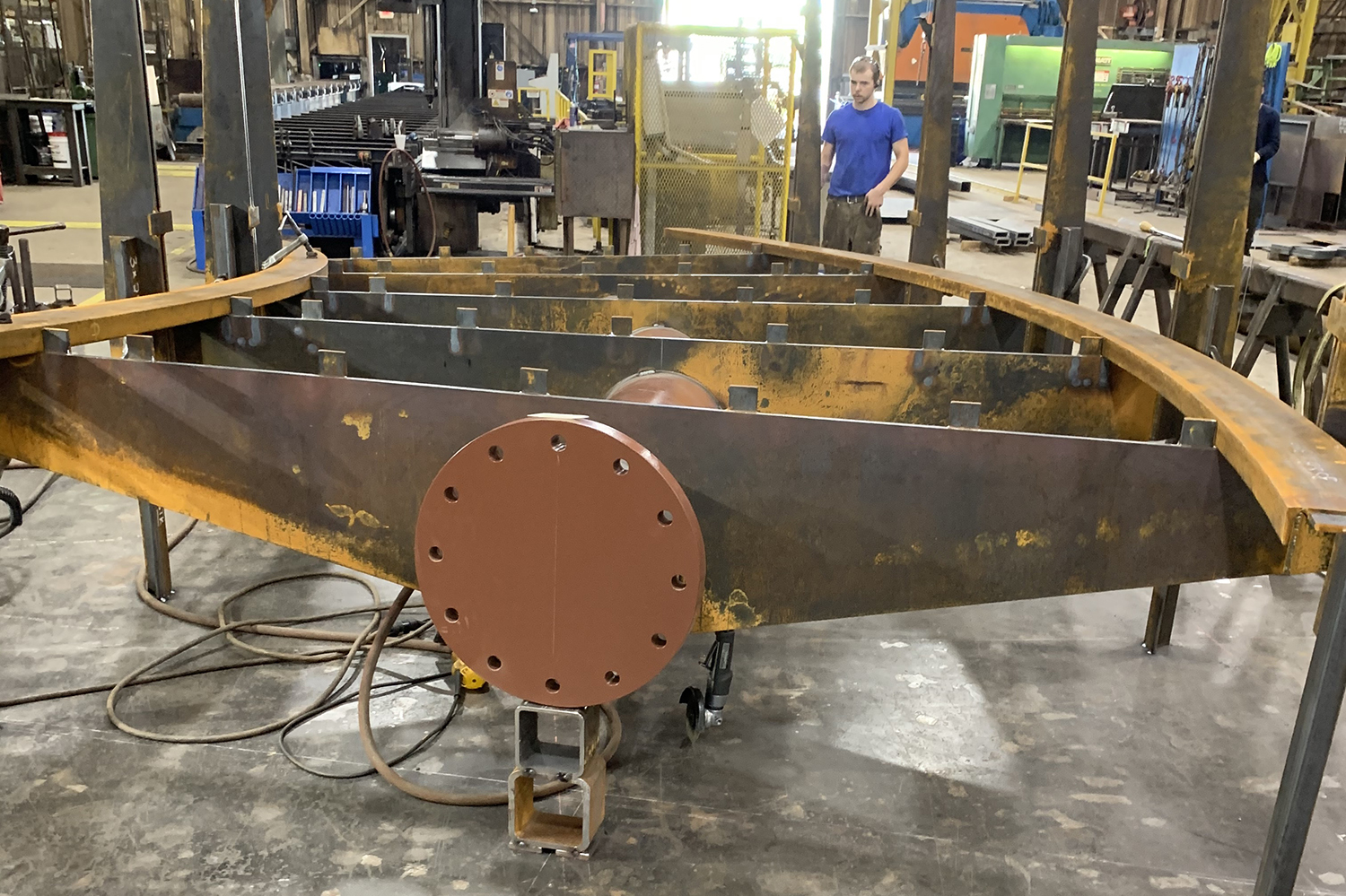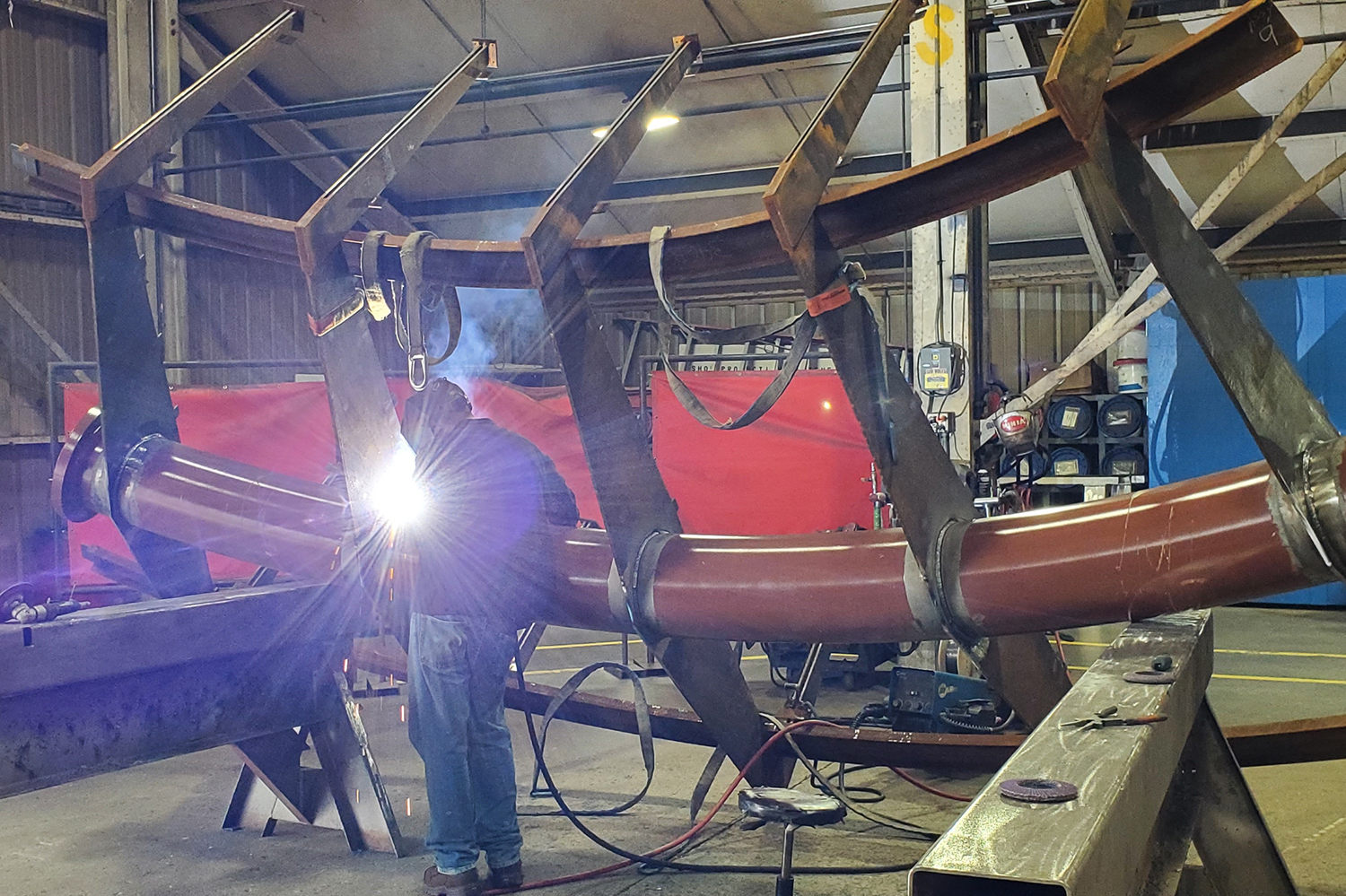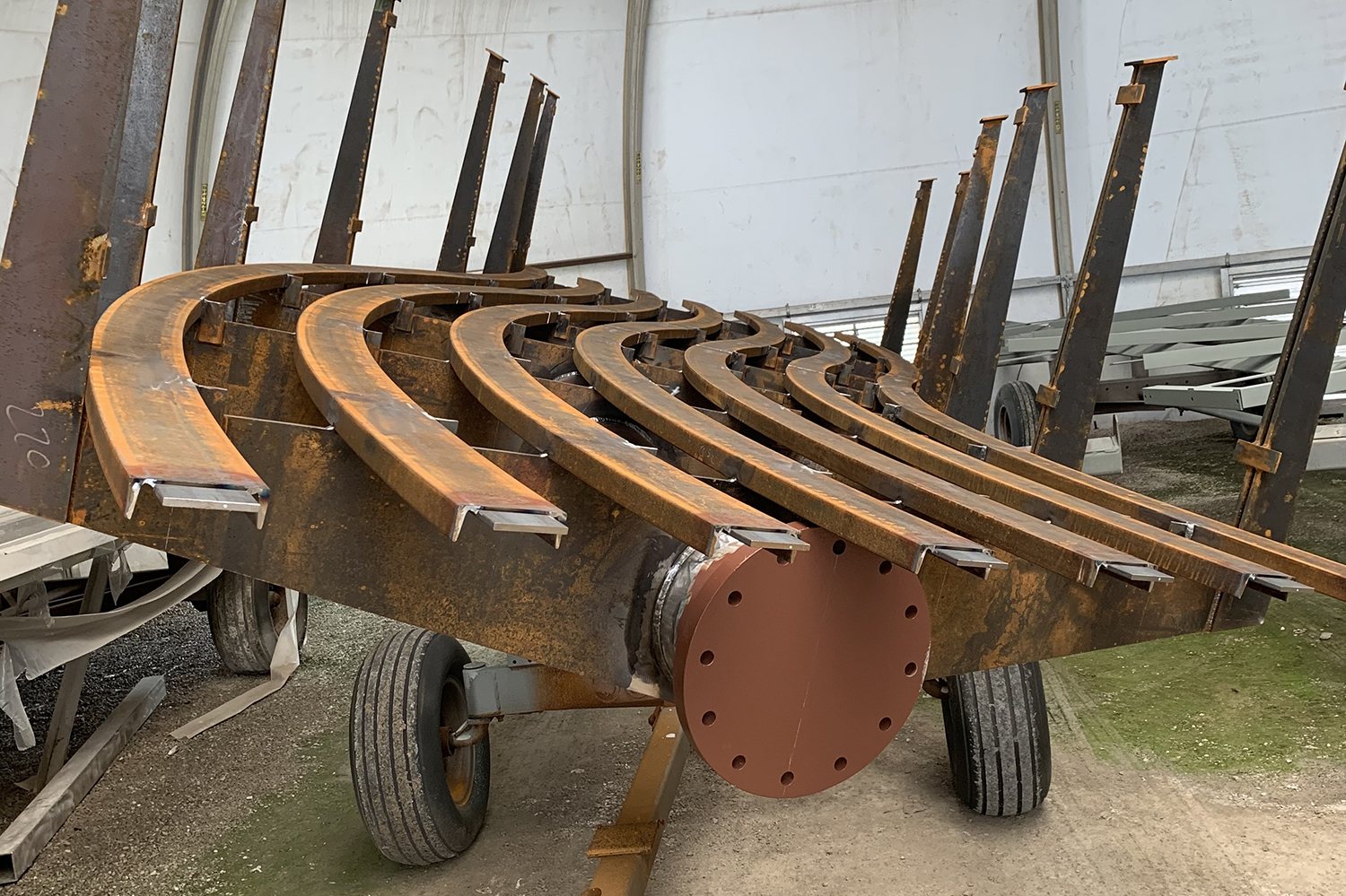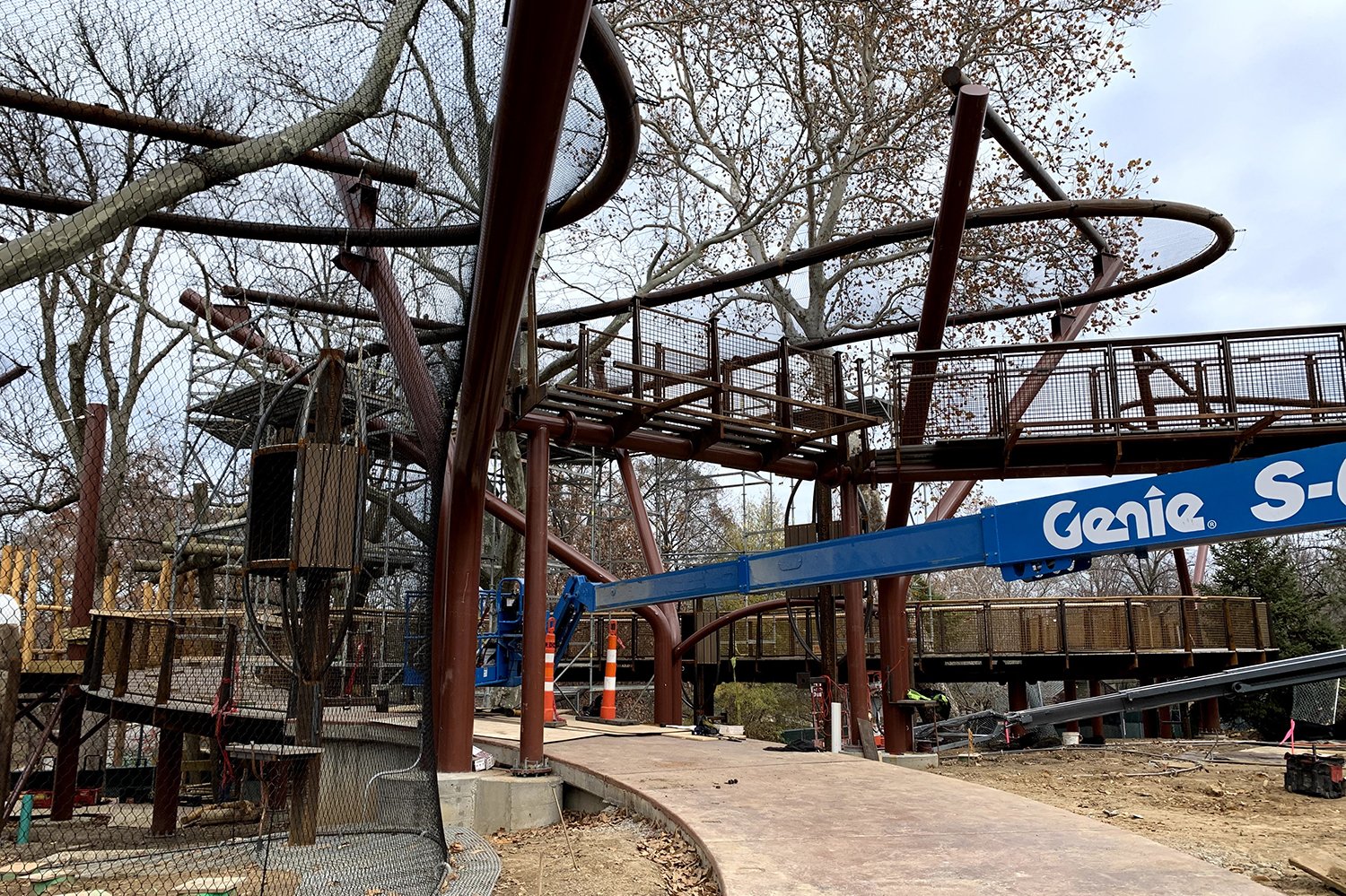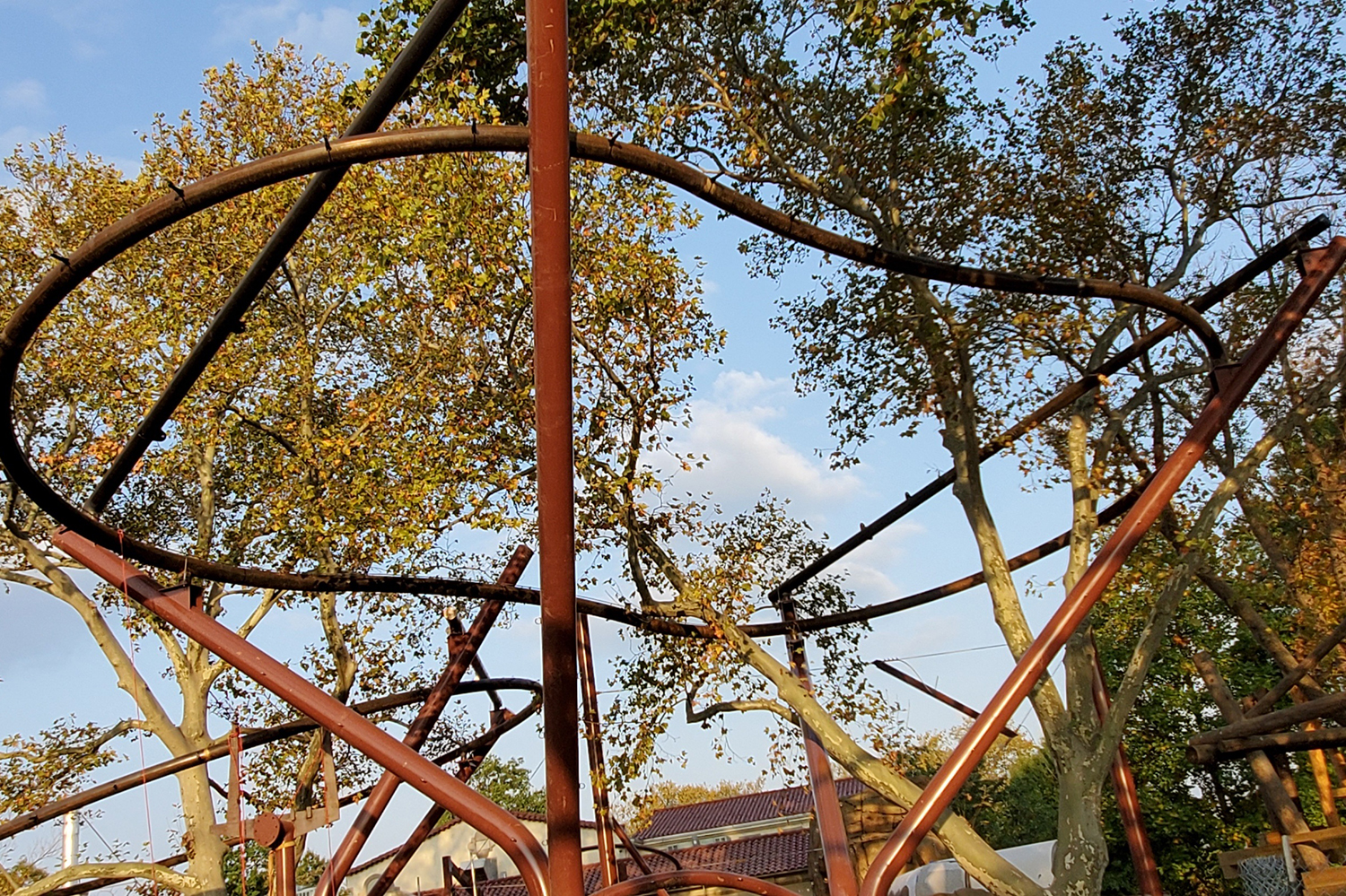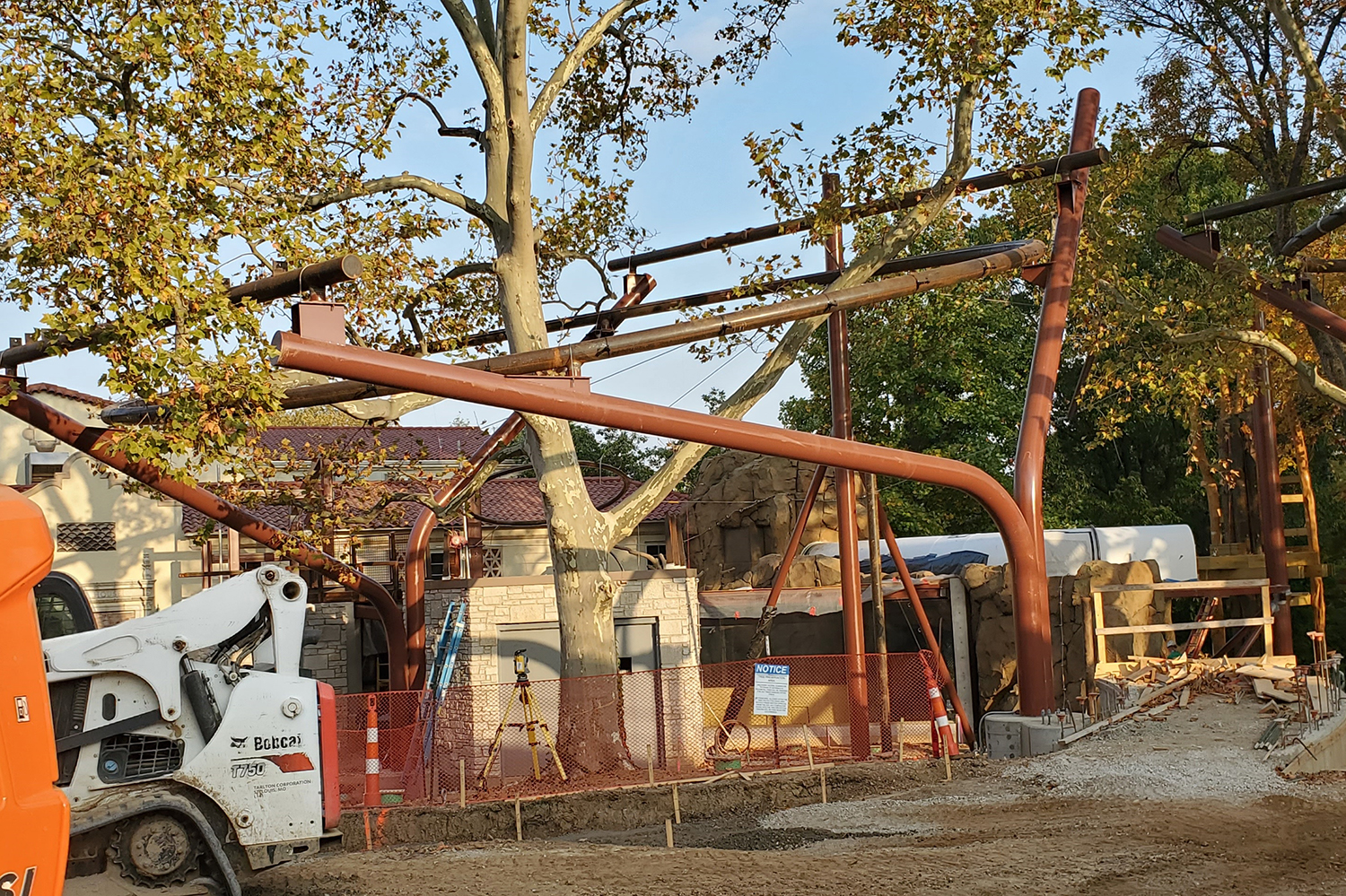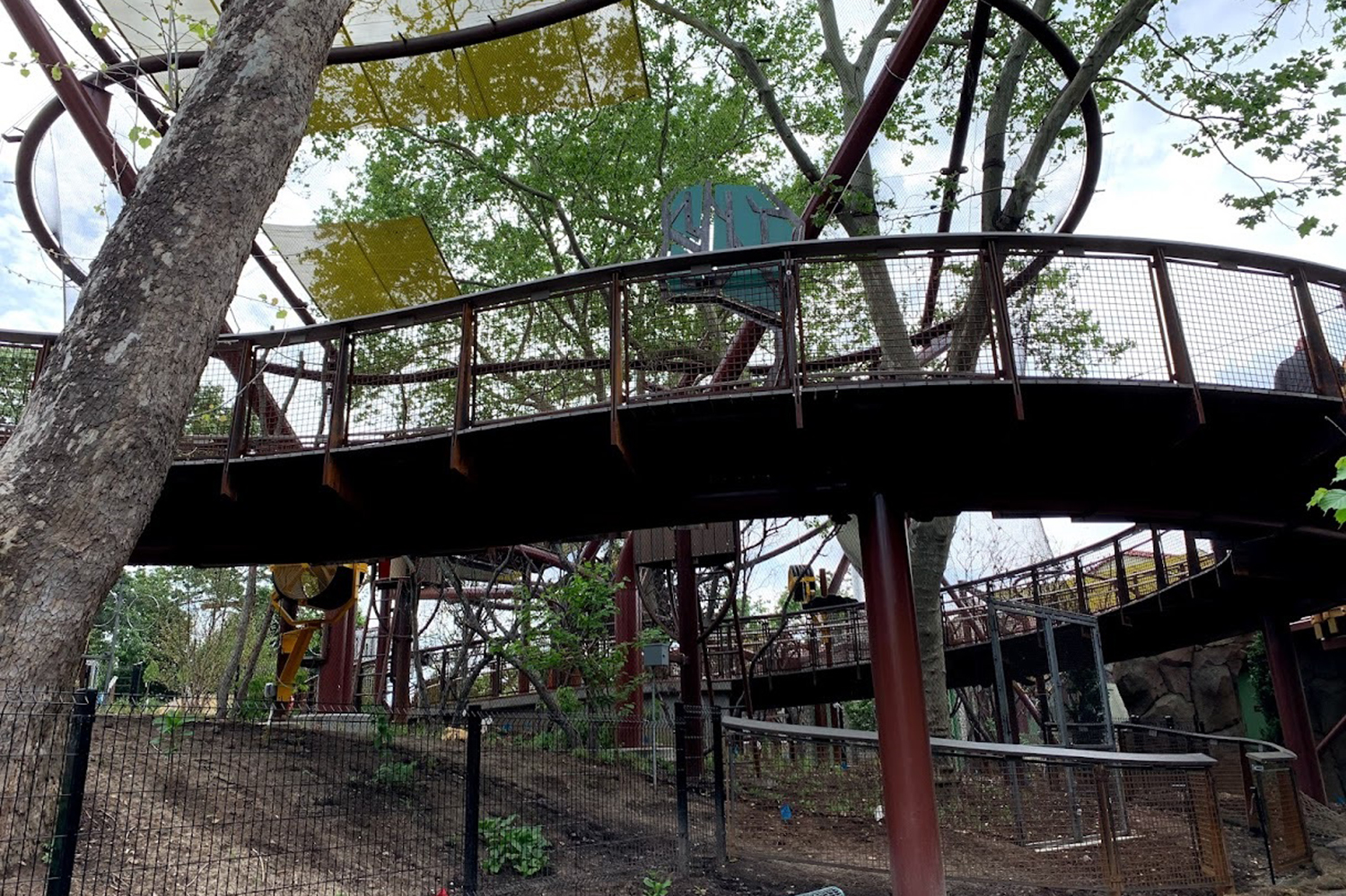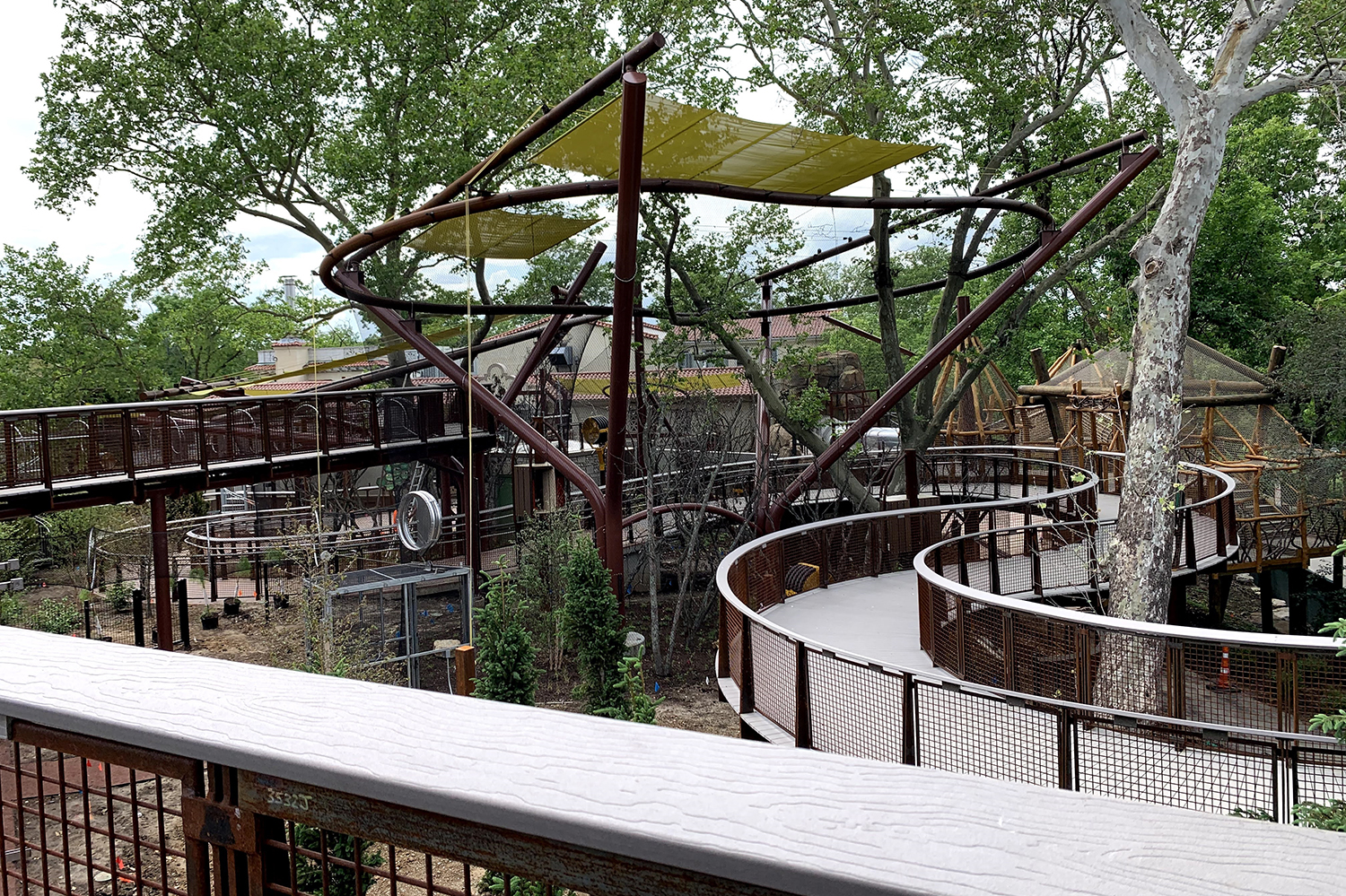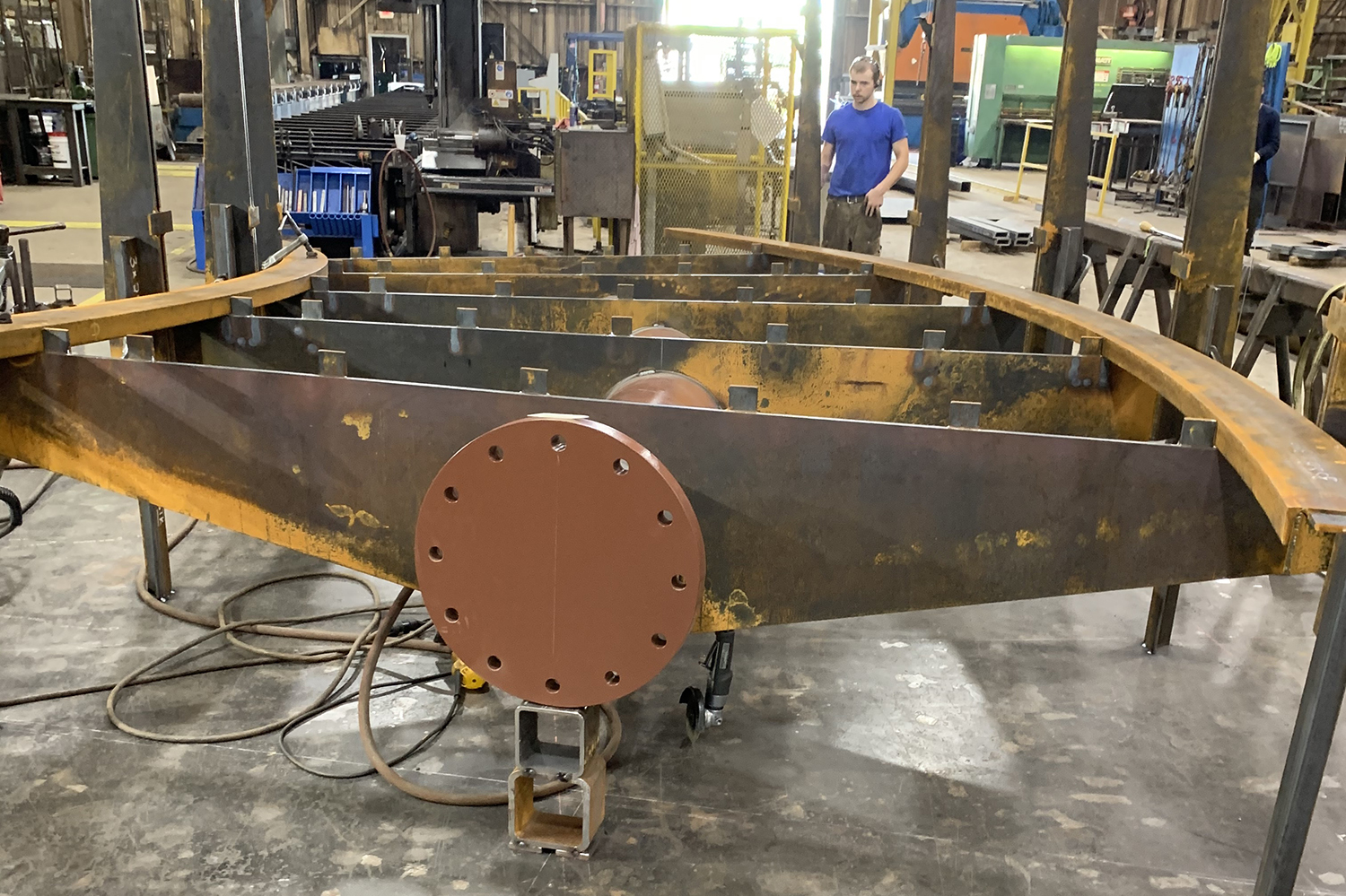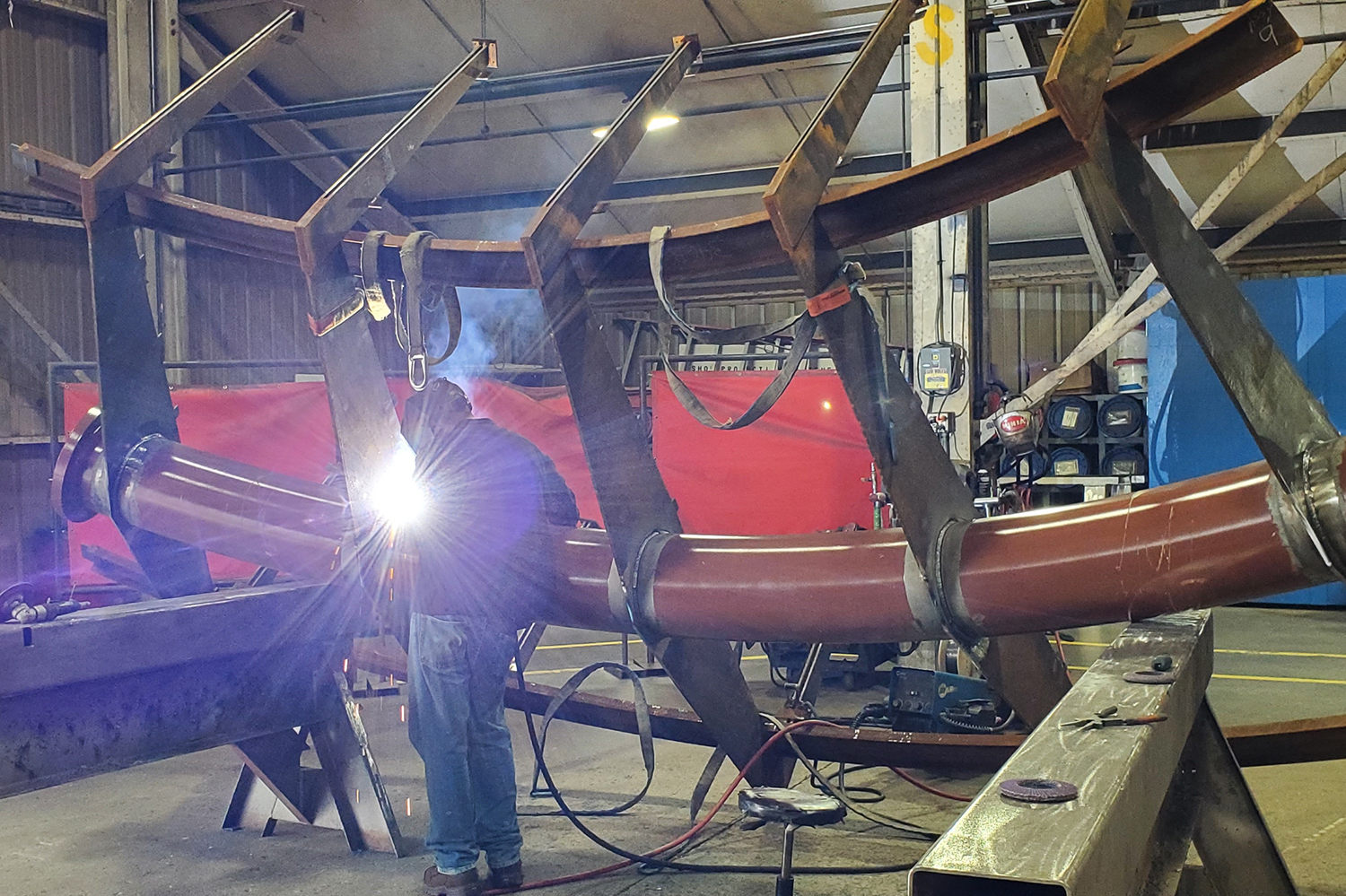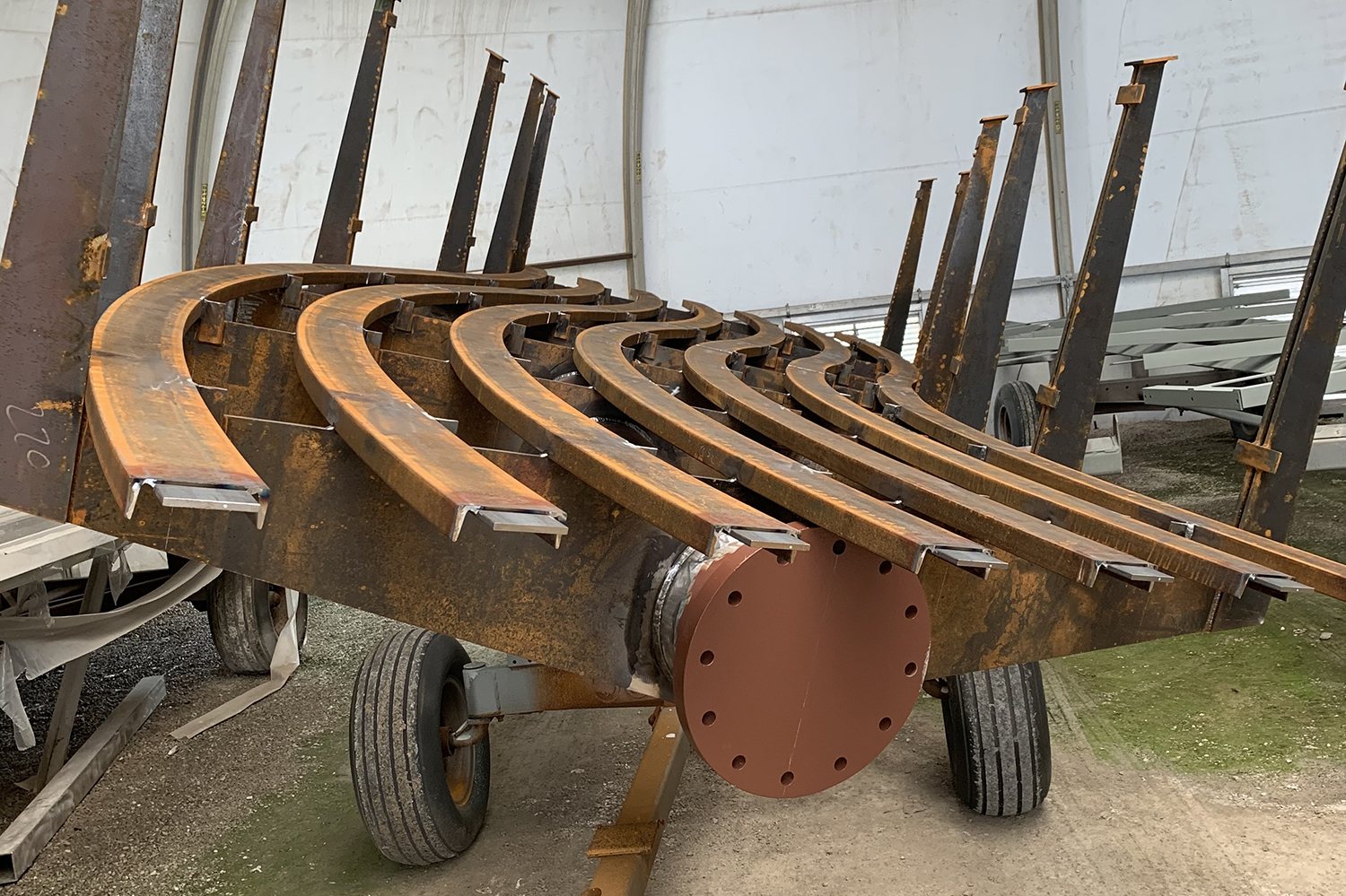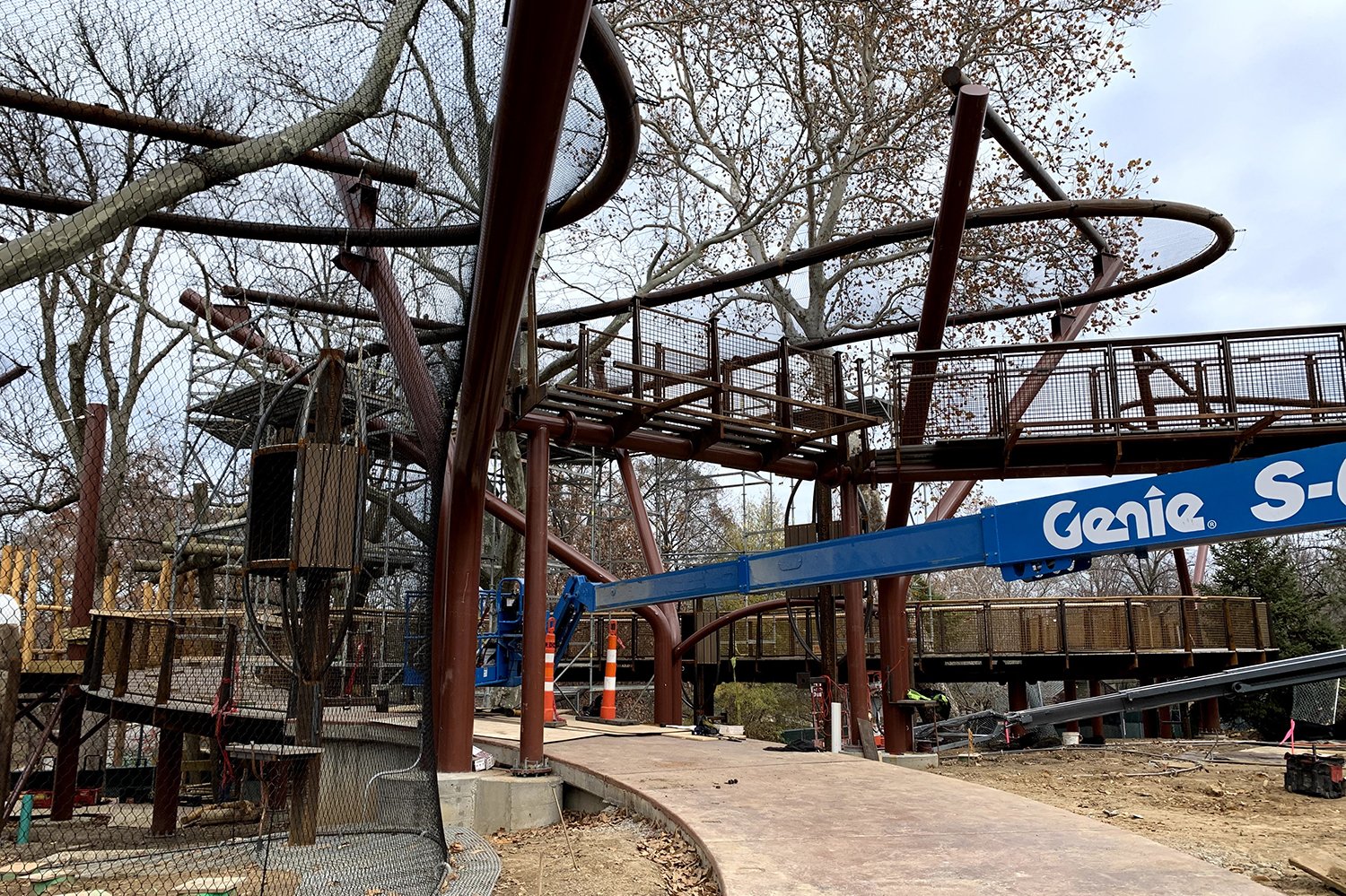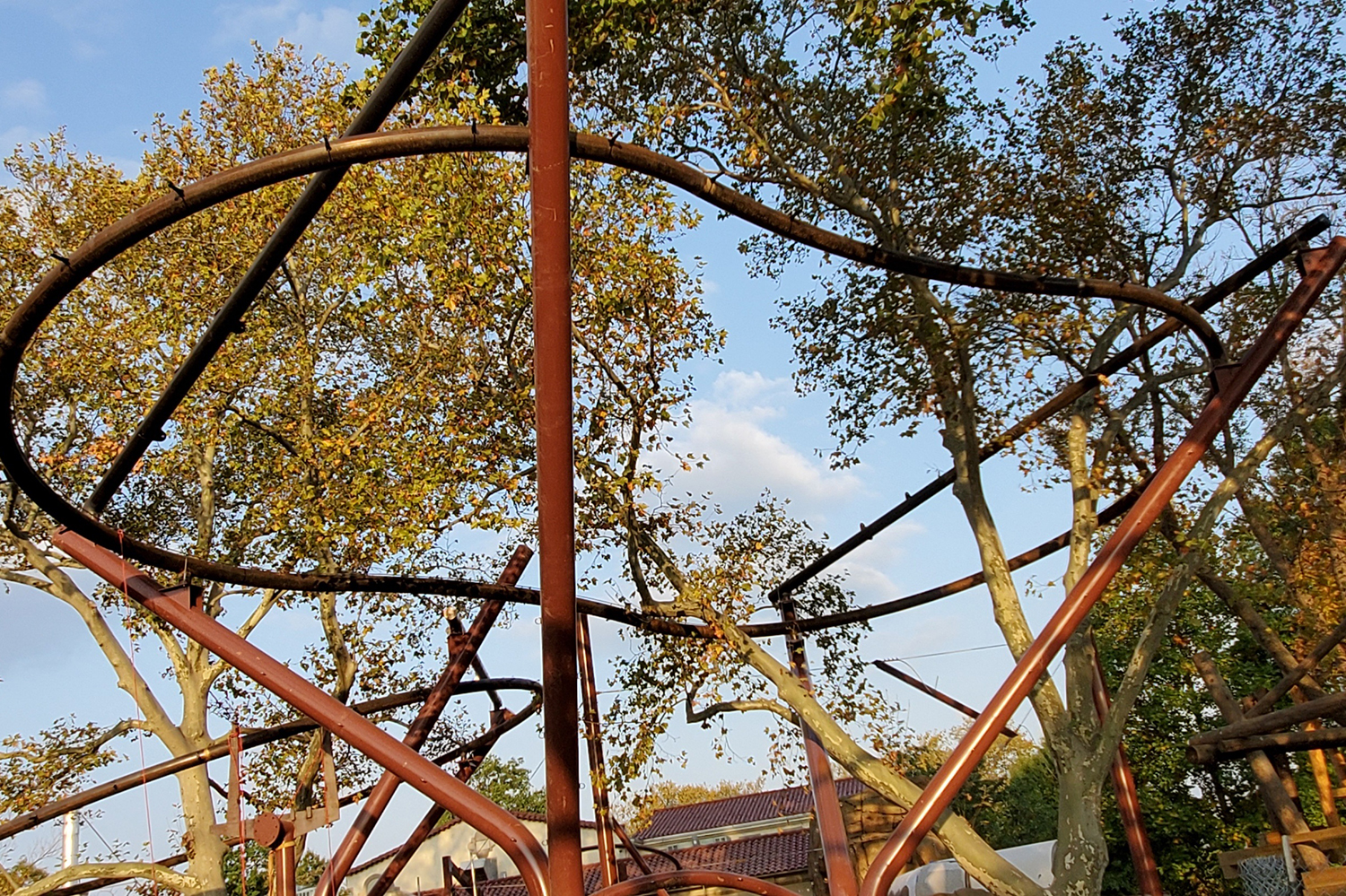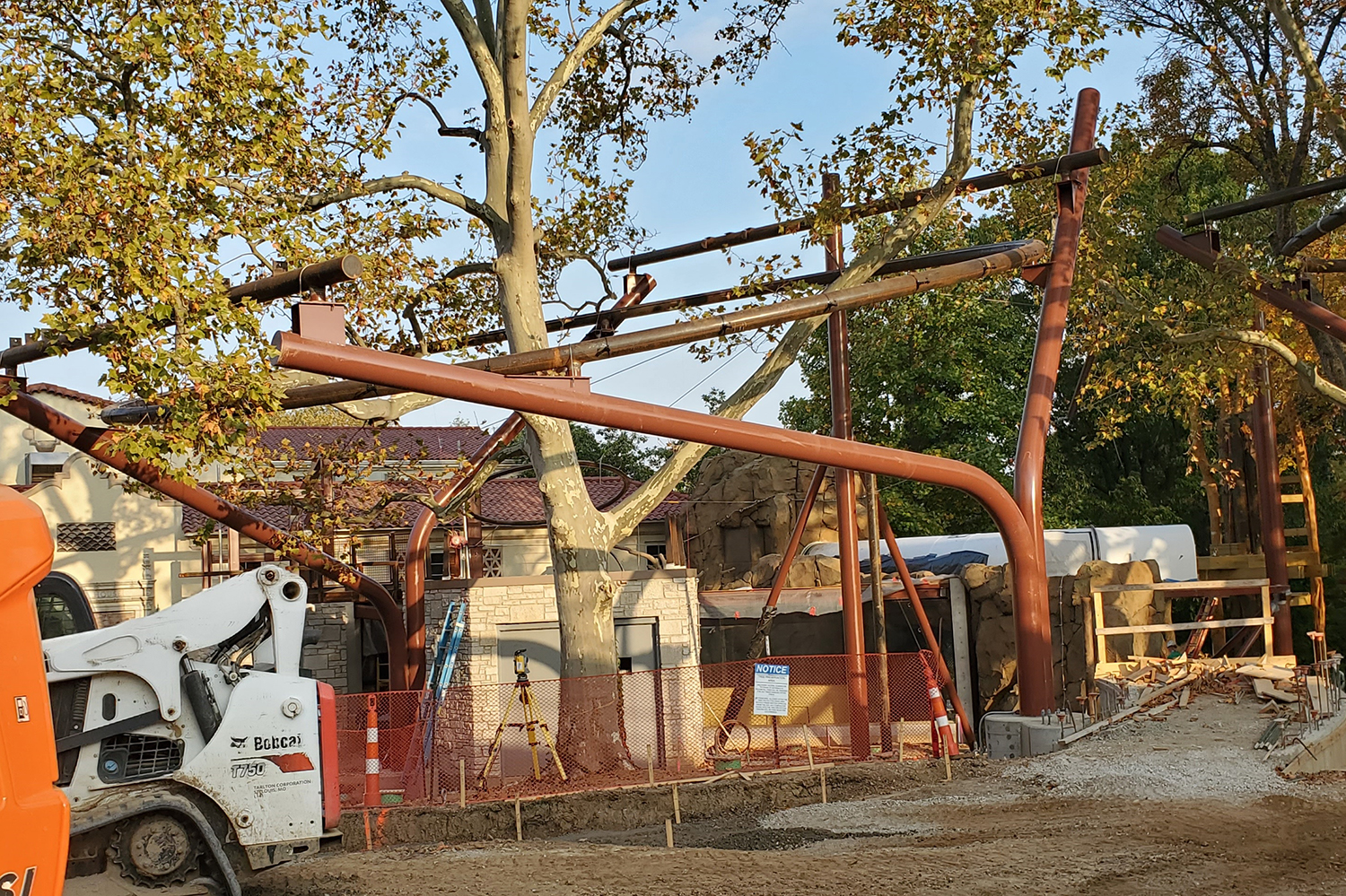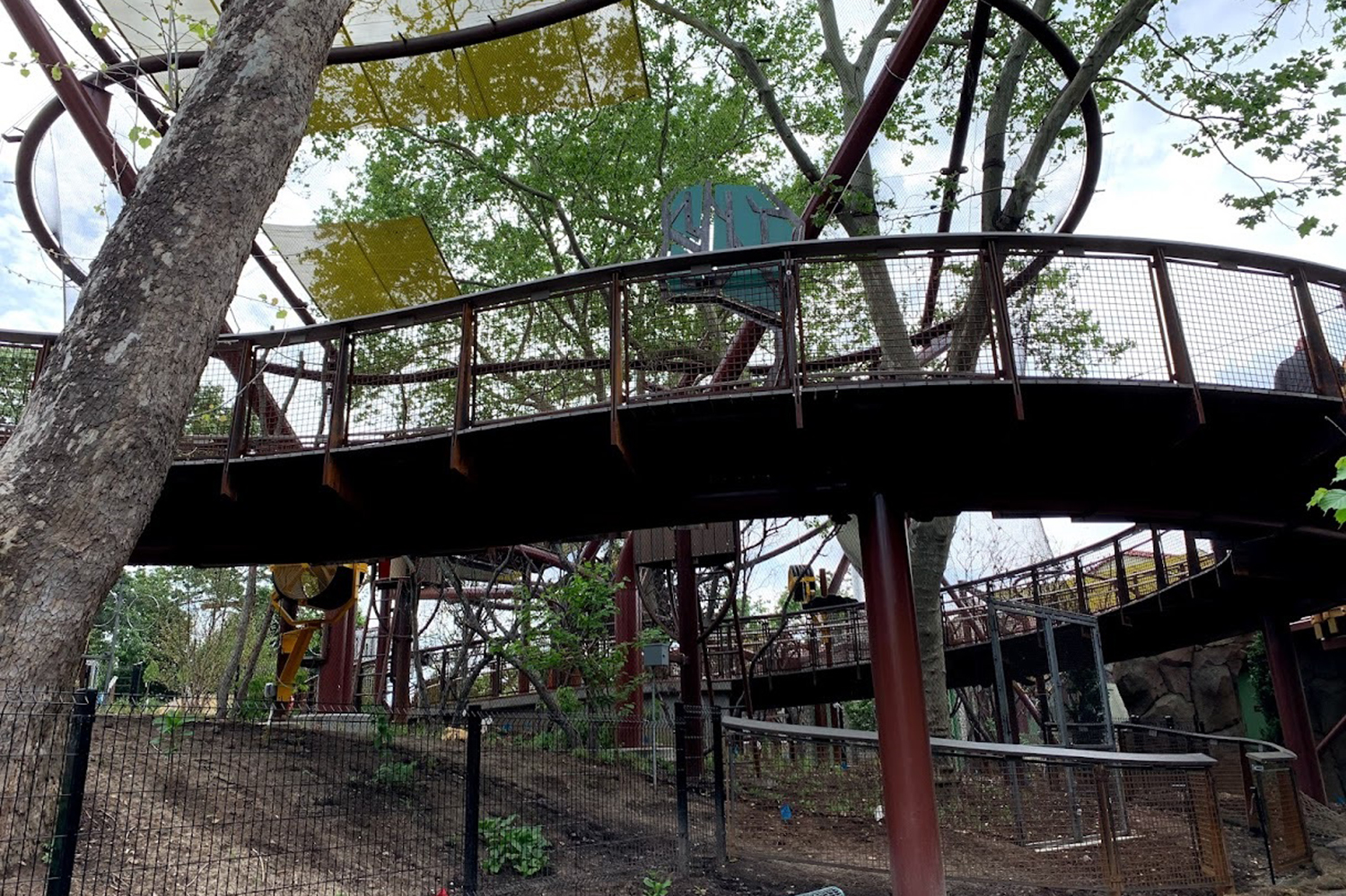 Michael and Quirsis Riney Primate Canopy Trails
Merit Award -

Sculpture/Art Installation/Non-Building Structure
The project team behind the Michael and Quirsis Riney Primate Canopy Trails weren't monkeying around when it came to seamlessly interweaving steel paths and climbing structures with live trees and other natural elements to give visitors a treetop experience--but the real star of the show is uncoated weathering steel, which can gracefully withstand the seasonal changes of the Midwest.
Take a virtual tour of the primate canopy trails.
Judge comment: "The challenge on this project was the need to have things fit precisely at the locations where they were intended to be--that requires a lot of coordination between the fabricator, the contractor, and the detailer, and a lot of unusual layout techniques. Given the way those walkways snake through the site, the ups and downs, the almost roller-coaster-ride-type curves, I don't think this project could have been made with anything other than steel. The way the paths are nestled through the trees seems almost natural. And with uncoated weathering steel, it just blends right into the background. It makes me wonder what those monkeys think about when they're looking at us humans as we walk down the path, if they're wondering if maybe we are the monkeys." -Mark Trimble, senior vice president, American Institute of Steel Construction
Owner: Saint Louis Zoo
Architect: PGAV Destinations, St. Louis
Structural engineer: Leigh & O'Kane, Kansas City, Mo.
Fabricator: The Gateway Company of Missouri, Berkeley, Mo. *AISC full member, AISC-Certified building fabricator*
General contractor: Tarlton Corporation, St. Louis
Detailer: Nicoloff Detailing, Edwardsville, Ill.
Bender/roller: Max Weiss Company, Milwaukee *AISC associate member*
Erector: Acme Erectors Inc., St. Louis
Animal enclosure consultant: A Thru Z Consulting, Tucson, Ariz.
Project Category:

Year 2023

Location:

St. Louis, MO

Submitting Firm:

The Gateway Company of Missouri

Photo Credit:

1, 5, 8 - Emi Lampman; 2, 4 - Brian Tulgetske; 3, 6, 7 - Dave Nader