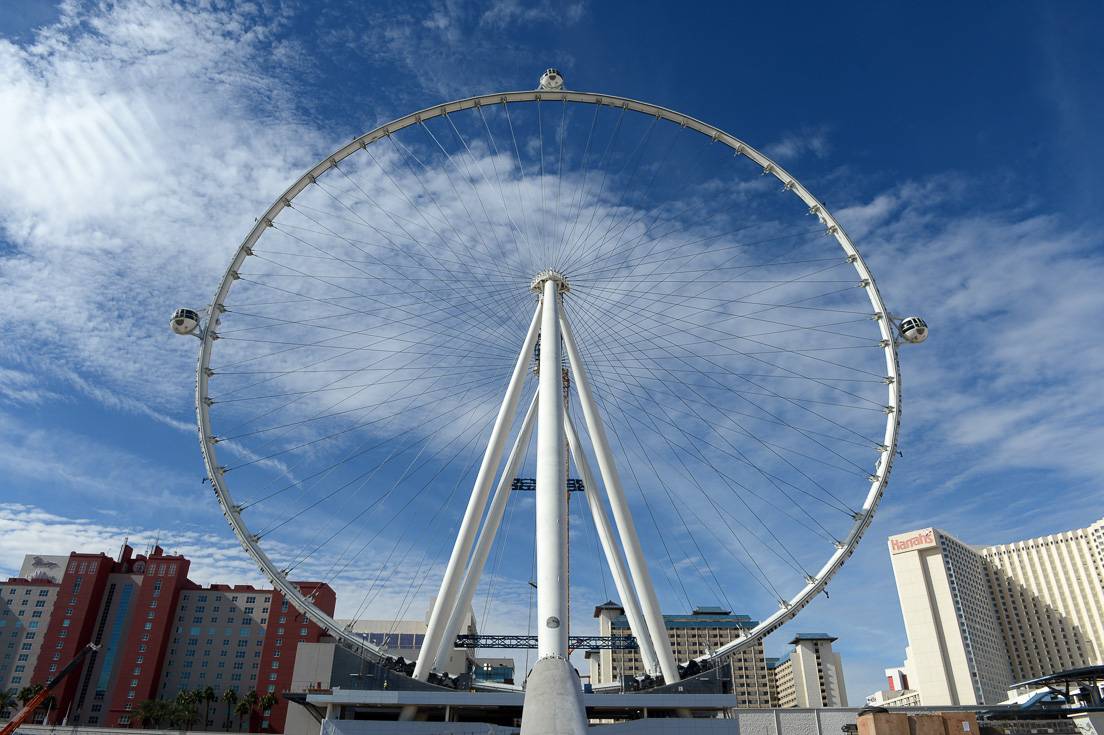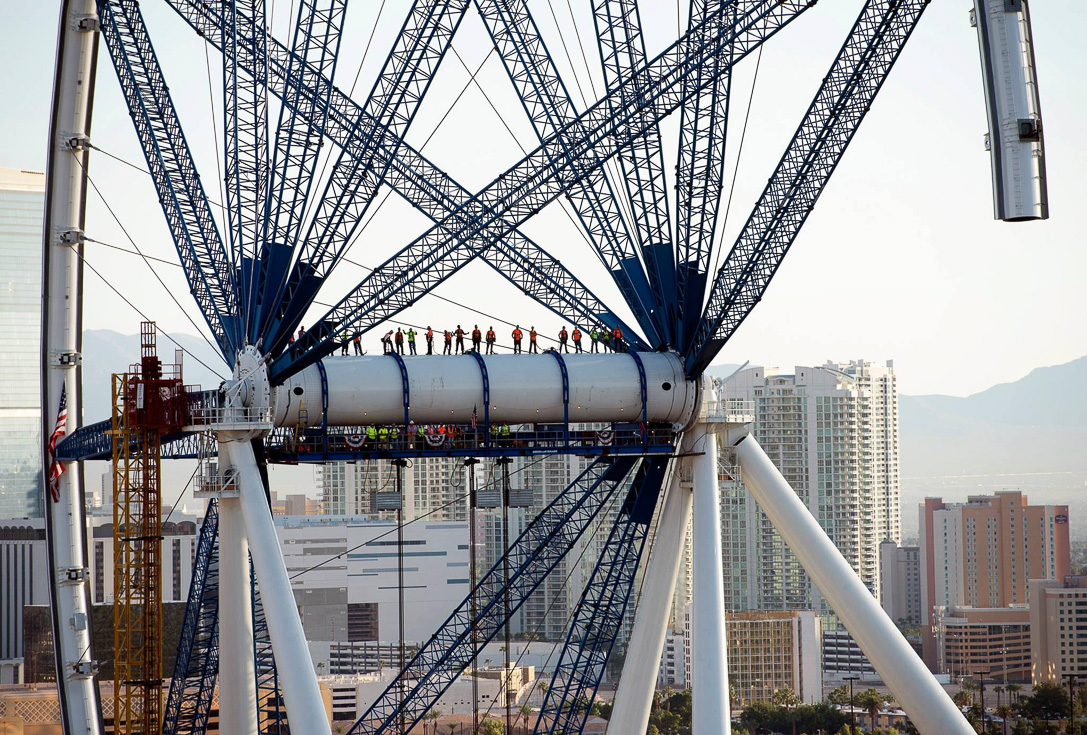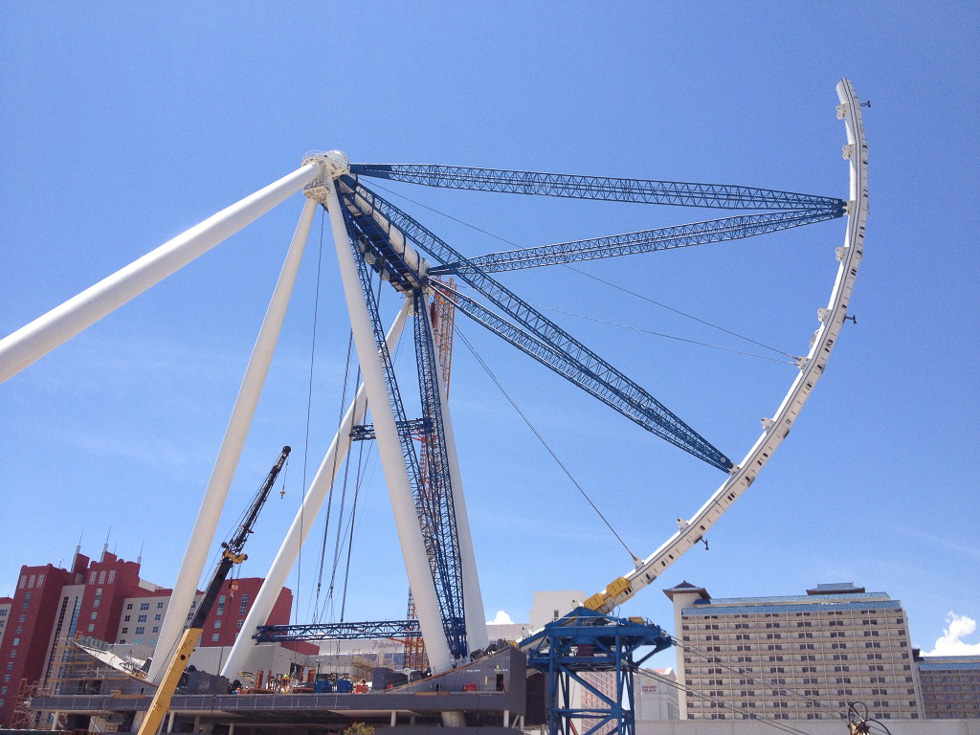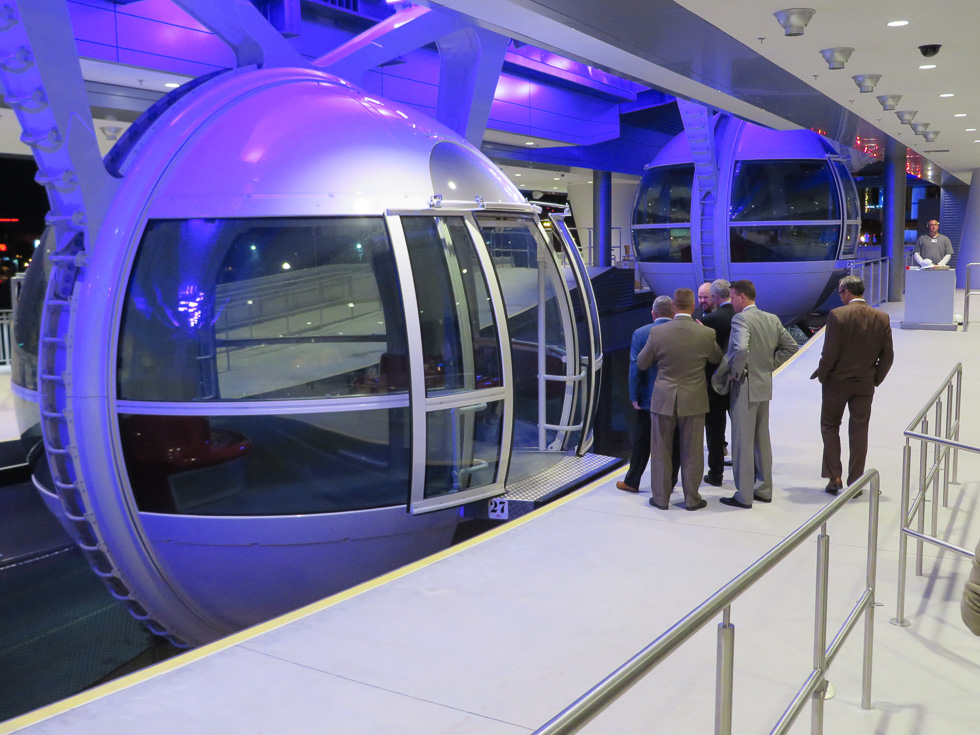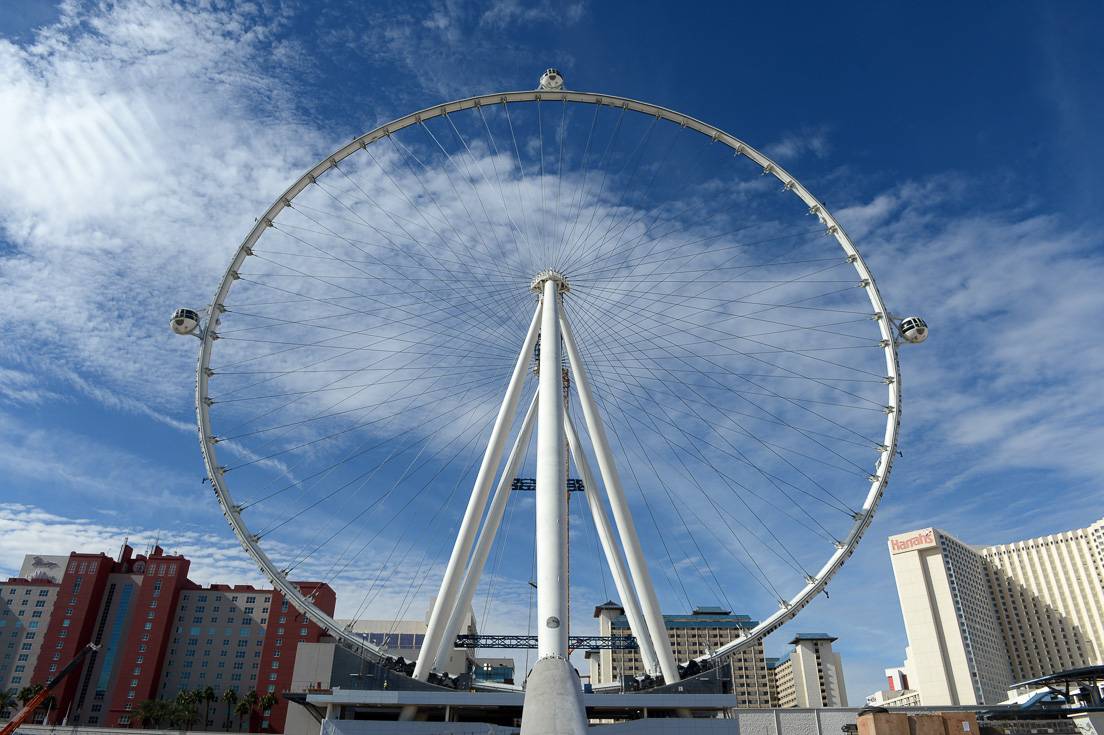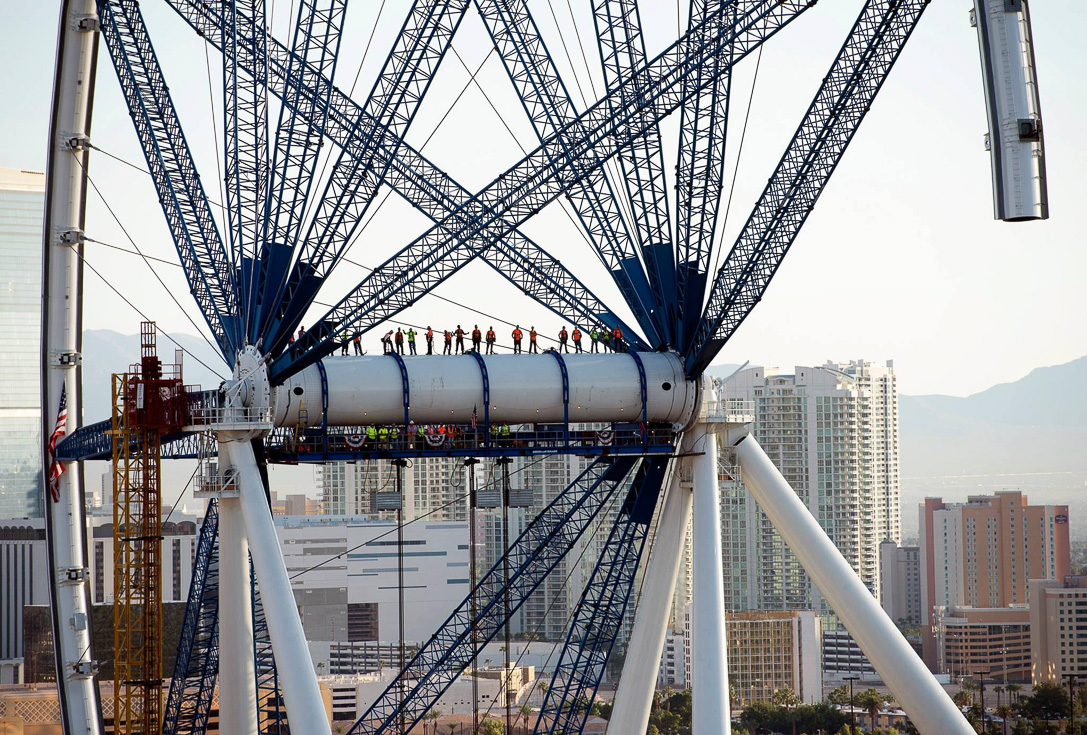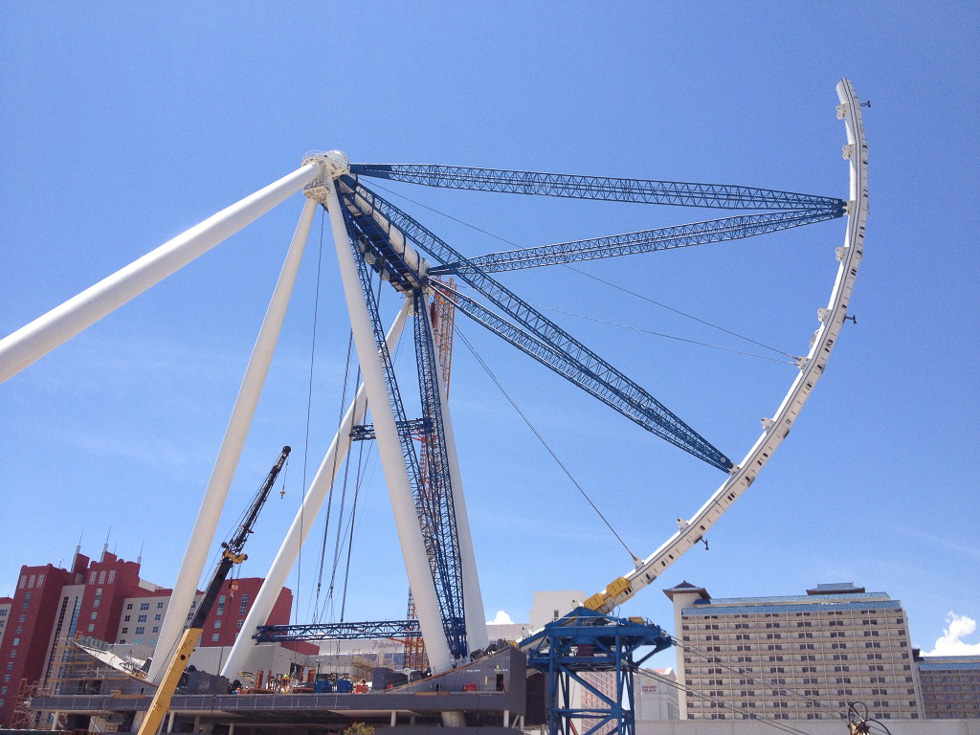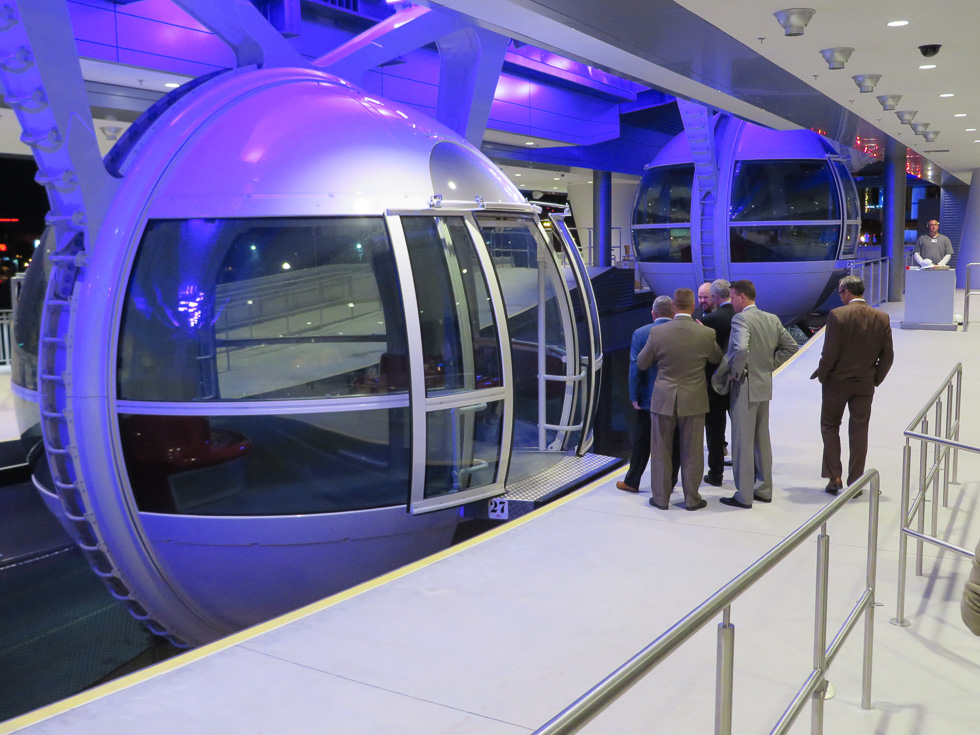 The Vegas High Roller Observation Wheel
Location:

Las Vegas, NV

Award Winner Year:

2015

Award Category:

National Award - Greater than $75 million

Year Completed:

2014

Submitting Firm:

Arup,Caesars Entertainmnet Corporation, American Bridge Co.

Photo Credit:

1 - Partial cabin installation. D Truscello. 2 - Rim 3/4's complete with American Bridge's team on the hub. D Truscello. 3 - Rim erection (Incremental Lauching). Amercian Bridge. 4 - Platform and Cabins. Arup.