Ted Bristol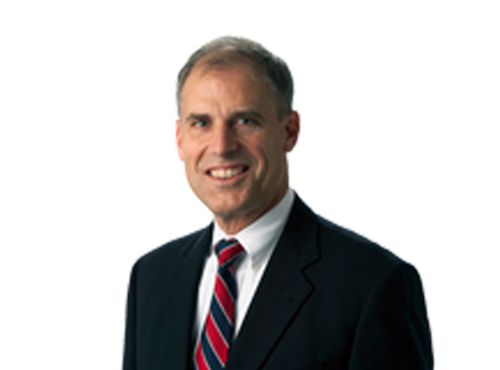 Company

Faegre Baker Daniels Consulting

Title

Principal

Ted Bristol leads Faegre Baker Daniels Consulting's public sector team — and he leads it by example. In his practice, he helps organizations define, navigate and achieve their service goals in partnership with the federal government through multiple avenues, including communities and local government, economic development, energy and environment, higher education, nonprofit, sports, and transportation. Ted has created and directed legislative strategies that have secured millions of dollars in federal funds for dozens of community initiatives and infrastructure projects nationwide. Working closely with mayors, executives and community leaders since joining the firm in 1991, he has helped clients realize their goals while building lasting relationships and respect with key legislators and their staffs.
States' First Environmental Council Director
Ted served as the first executive director of the Environmental Council of the States — the association for state environmental directors — and worked closely with the U.S. Environmental Protection Agency (EPA) and state environmental directors to expand and shape the organization and focus on key issues affecting the state/federal relationship in environmental protection. In addition, Ted developed FaegreBD Consulting's practice working with host communities and amateur sports organizations on funding and regulatory issues associated with world championships and international multi-sport competitions, including the Women's World Cup Soccer, Goodwill Games and U.S. Paralympics.
Transportation Authorization Bills' Project Funding
Ted brought a solid Capitol Hill background to FaegreBD Consulting after spending 10 years as legislative director to a senior member of the House Appropriations Committee where he was responsible for water resource development, transportation, community and economic development, and public safety project funding. On the Hill and at FaegreBD Consulting, Ted helped secure significant project funding in three key transportation authorization bills — ISTEA, TEA-21 and SAFETEA-LU.
During the development of ISTEA, Ted worked closely with the Washington State Department of Transportation to incorporate new programs for state ferries, commuter rail between Seattle and Tacoma, and construction of the Seattle bus tunnel to enable future development of light rail. As part of SAFETEA-LU, he developed and implemented the strategy resulting in more than $50 million for road improvements and a transit center in Indianapolis.
Ted is a consulting professional within Faegre Baker Daniels Consulting, and does not act as a lawyer for clients