Night School 21
Welded Connections -- A Primer for Engineers
Closely following the layout of the second edition of AISC's Design Guide 21 Welded Connections: A Primer for Engineers, this Night School course will present a thorough review of the fundamentals of welded connections. This updated design guide references provisions in AISC 360-16, AISC 341-16 and AWS D1.1:2015. The design guide contains new chapters dealing with seismic considerations and fracture mechanics as applied to welded connections, and the chapter on fatigue has been expanded, all of which will be presented in the course. Topics addressed will include: weld processes, principles of welded connections, welded connection details, metallurgy and cracking, fatigue, seismic, special welding applications, and problems and fixes.
Discounted Design Guide Offer! For all registrants, we are offering you the opportunity to purchase Design Guide 21: Welded Connections—A Primer for Engineers, at a discounted rate of $30/$60 (member/nonmember)+ tax and FREE shipping. More information on how to purchase your discounted design guide will be provided in your registration confirmation.
Bundle Discount Offer!!! Purchase both this course, and the 4-part webinar series, Fundamentals of Connection Design this fall! A registrant may purchase a package registration for both courses, and receive $150 off! To receive the discount, simply register for both courses -- the discount will appear on the order for the second course being purchased.
Date: 10/8/2019 to 12/10/2019
Duration: 1.5 hours per session
Location: Night School
PDH Credits: 1.5 PDH per session (up to 12.0 PDH)

Connection Instructions: Upon registration, you will receive a confirmation email containing your receipt, a link to access the webinar, dial-in audio instructions, and a link to a PDF handout of slides.
Quiz and Attendance Records
View attendance and quiz scores for 8-session package registrants of Night School 21.
View Answers to Night School 21 Quizzes.
Speakers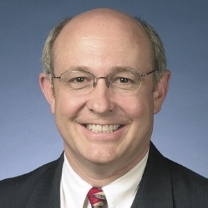 Duane K. Miller, ScD, PE, is a recognized authority on the design of welded connections.
Price Info
Individual Live Sessions

$185 Member
$285 Non-member
$155 Student/Faculty
$155 Government Employee

Prices are per webinar. Registration includes certificates for an unlimited number of people at one connection site.

Register
8-Session Package

$500 Member
$900 Non-member
$250 Student/Faculty
$500 Government Employee

Registration includes a certificate for the registrant only.

*A bundle discount is available for this registration option! Register for both Night School and a 4-session package of the webinar series Fundamentals of Connection Design, and receive $150 off! The discount will appear on the order for the second course purchased! (You need to register for each course separately to receive the discount.)

Register
Substitutions and Cancellations

Substitutions may be made at any time. Cancellations received 1-3 days prior to the webinar will be charged a $50 service charge. Cancellations and no shows the day of the webinar session will not receive a refund.
PDH Credits
| | |
| --- | --- |
| Individual Live Sessions | 1.5 PDHs per webinar (up to 12.0 PDHs) to unlimited attendees at each connection |
| 8-Session Package | Up to 12.0 PDHs (1.5 PDHs per attended session) to the registrant only |
| | |
Attendance
| | |
| --- | --- |
| Individual Live Sessions | Live only |
| 8-Session Package | Watch sessions live or watch"make up" (recorded) sessions available online for four weeks after air date. Credit for recorded sessions is given only when quiz is passed. |
| | |
Quiz + Recording Access
| | |
| --- | --- |
| Individual Live Sessions | Not available |
| 8-Session Package | Available online for four weeks after air date. Access to quiz and recording available through MyAISC account. |
| | |
Certificate of Completion
| | |
| --- | --- |
| Individual Live Sessions | Not available |
| 8-Session Package | 1 EEU (Equivalent Education Unit), AISC's certificate of completion, for the registrant only. Eight session registrants who attend all sessions (live or recorded) and pass 7 of 8 quizzes and the final exam will be awarded 1.0 EEU. Earning an EEU is worth a maximum of 12 PDHs. |
| | |