National Steel Bridge Alliance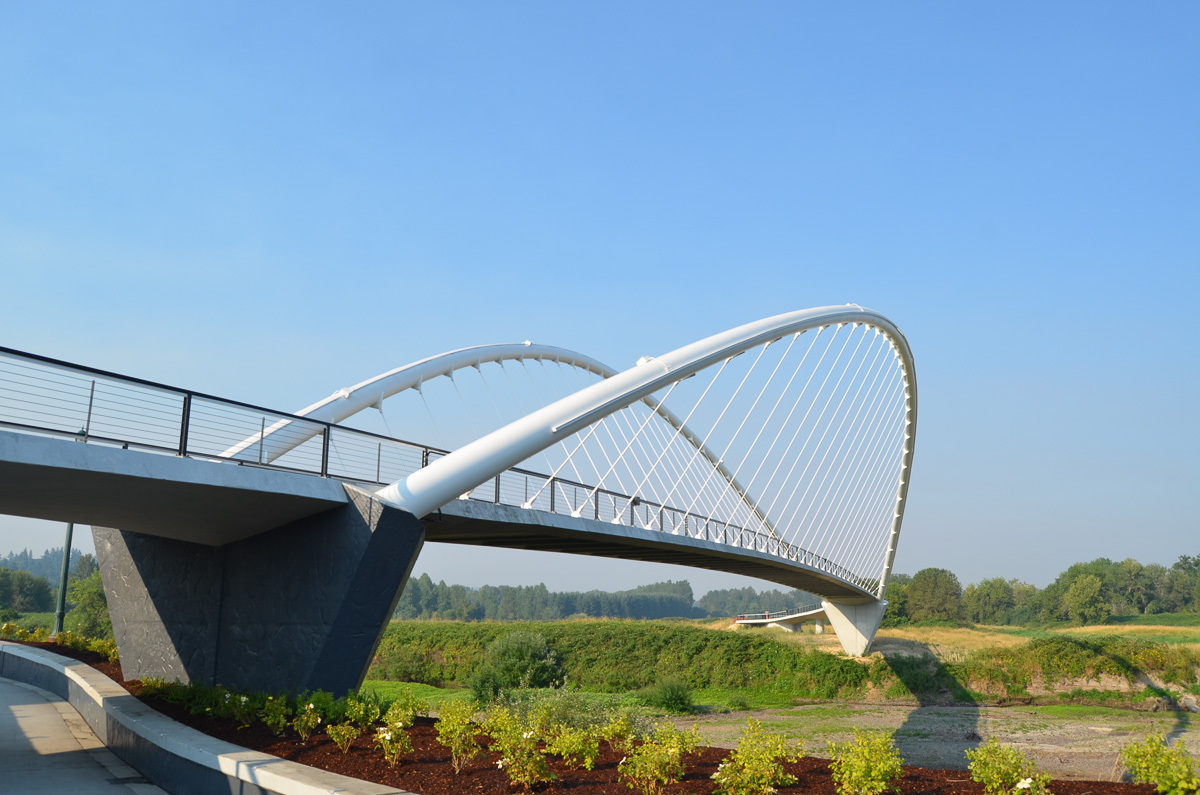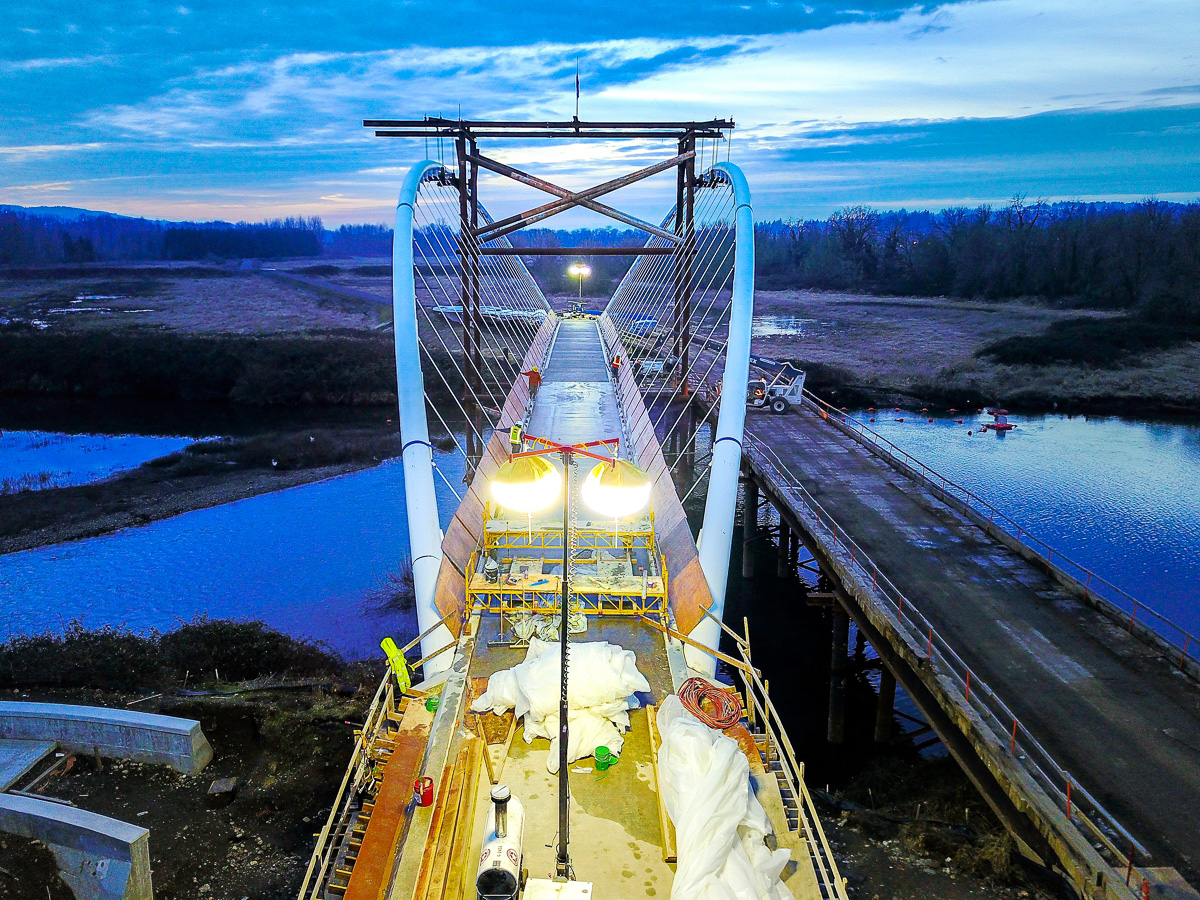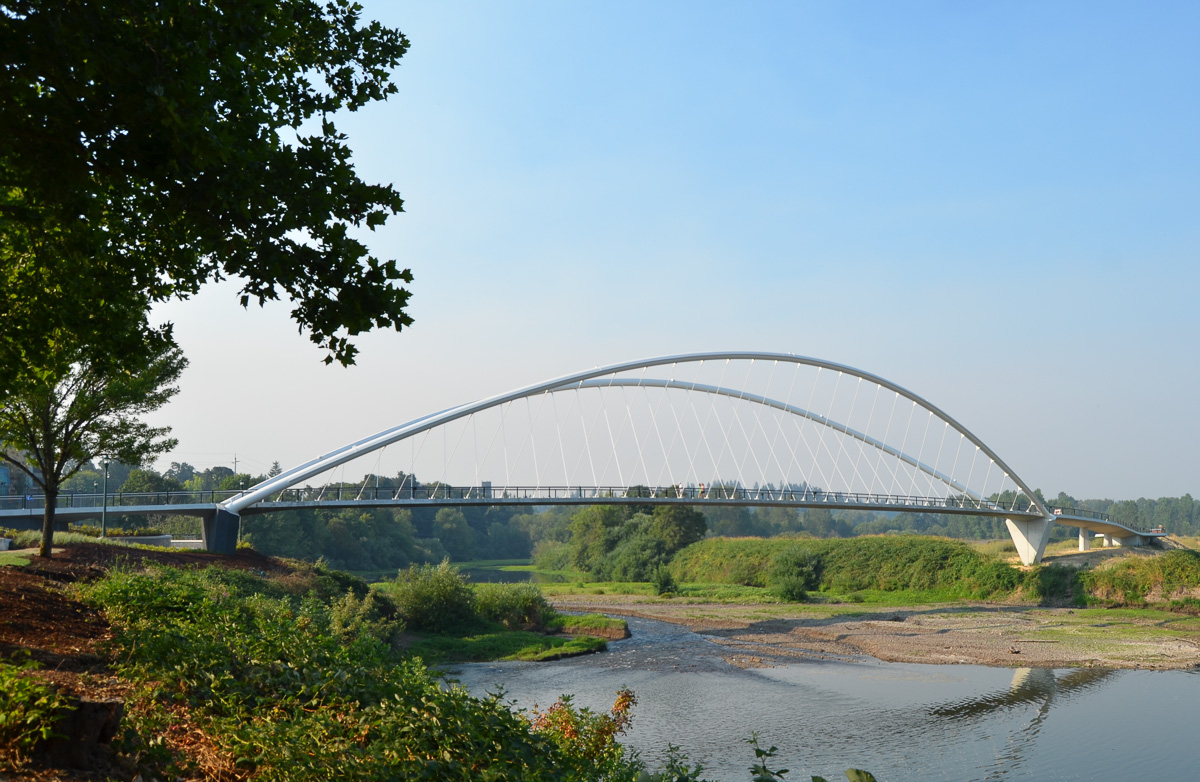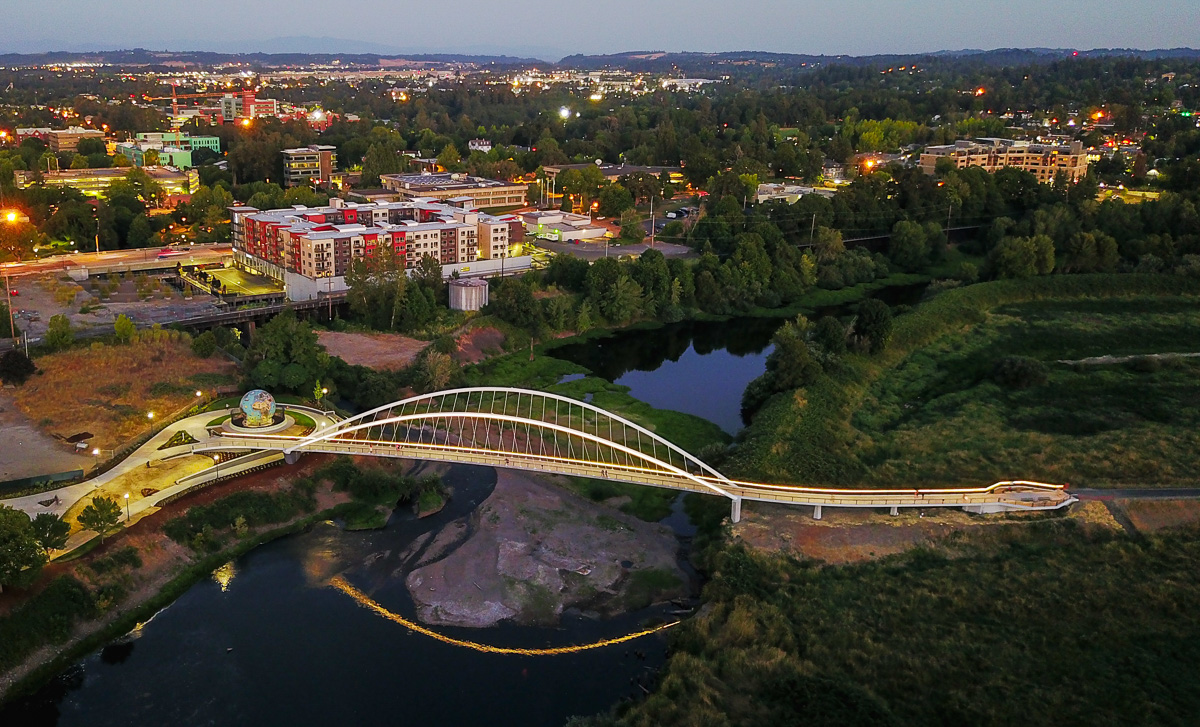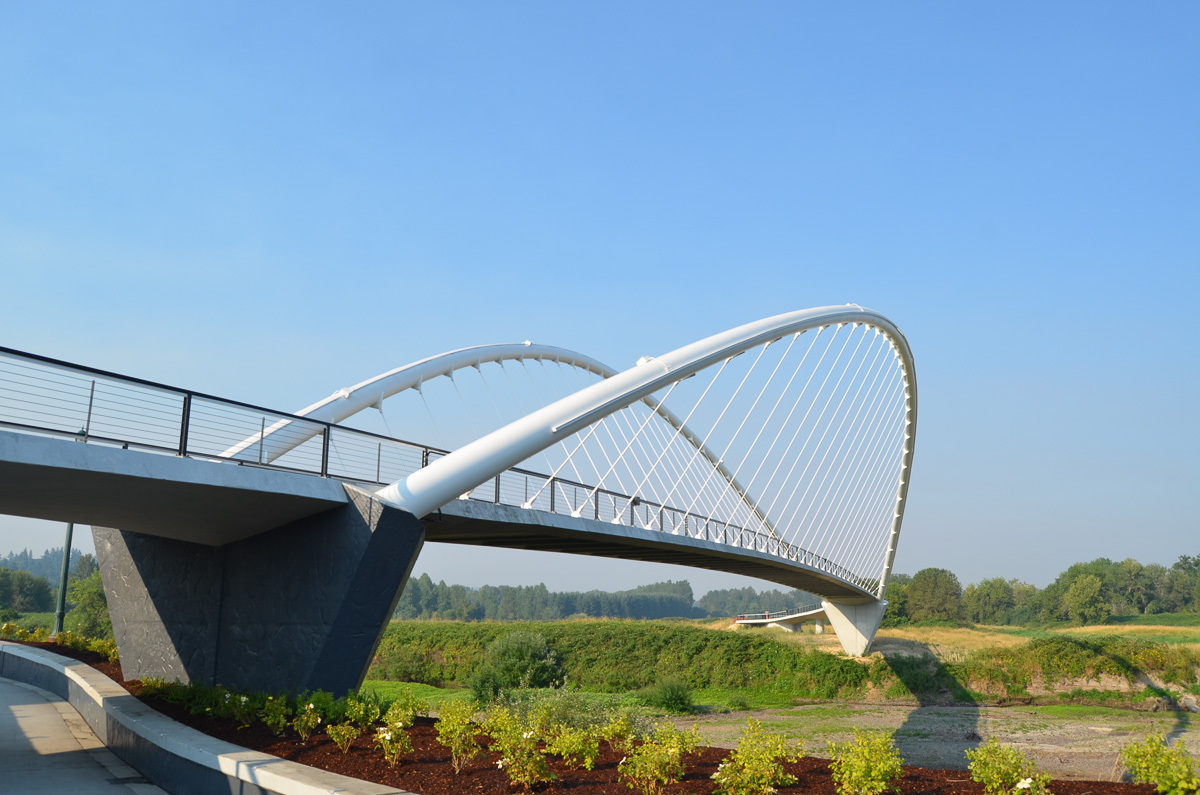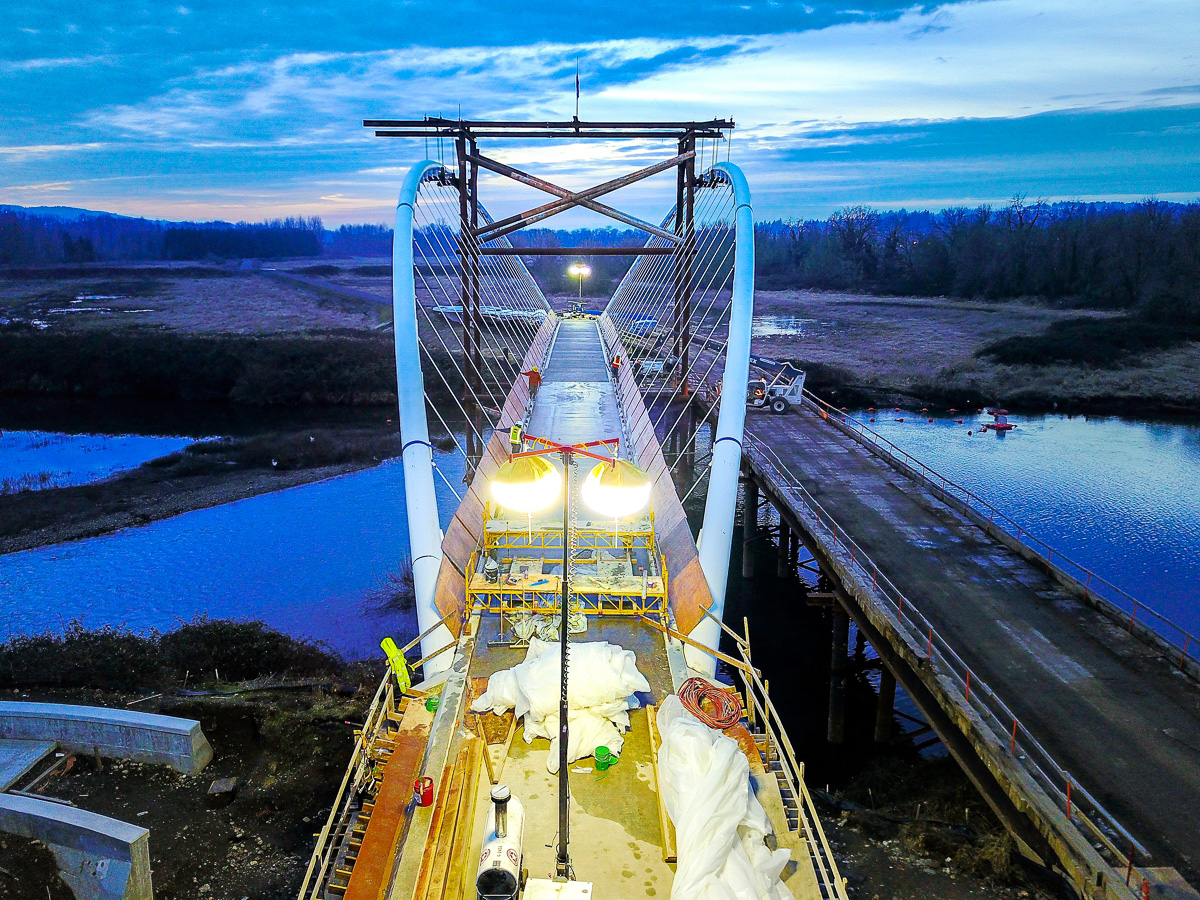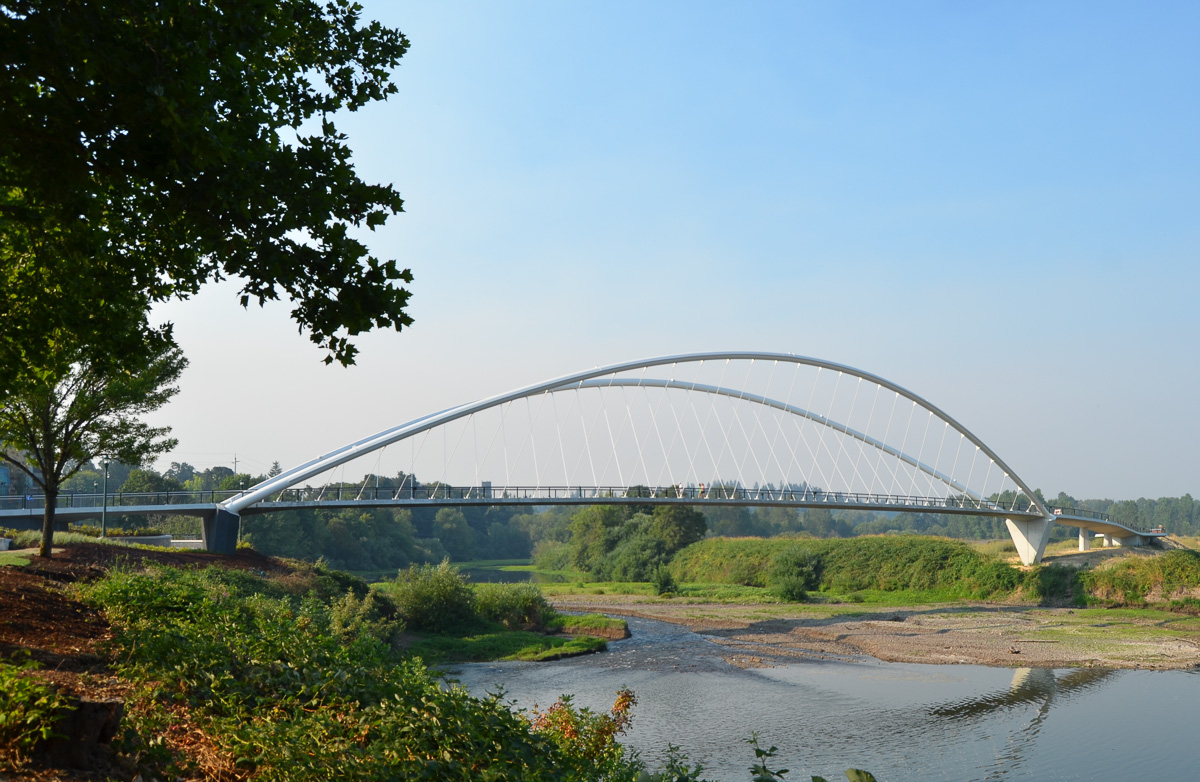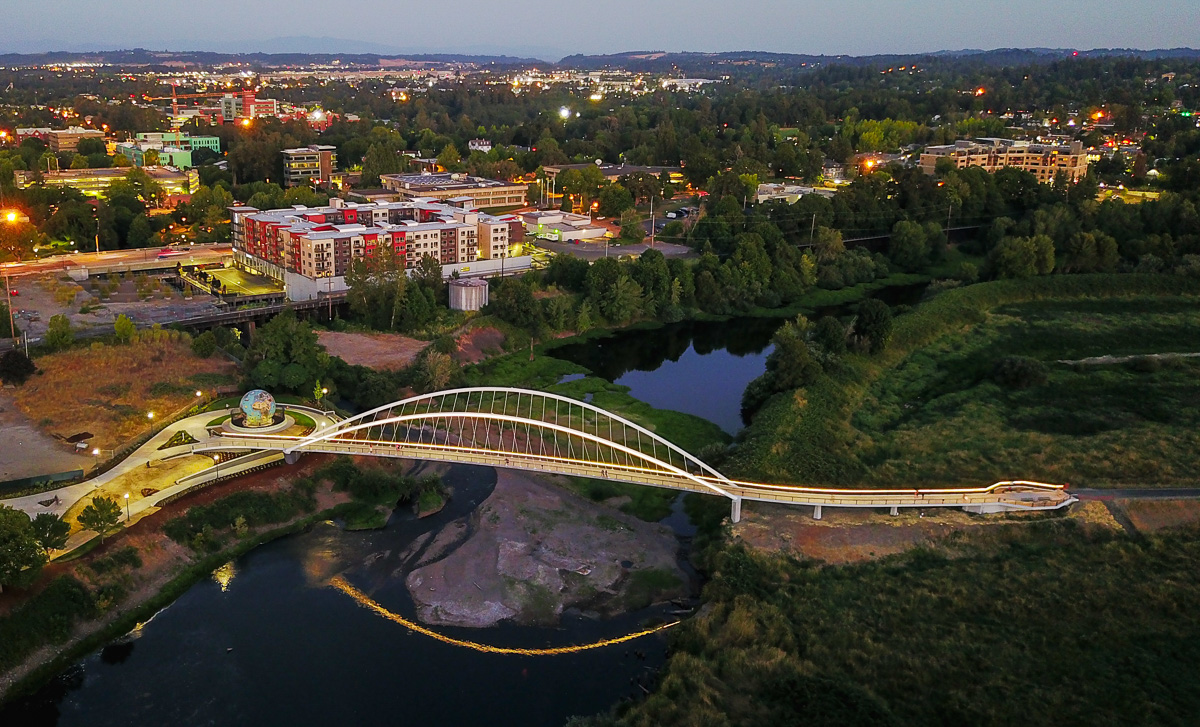 Peter Courtney Minto Island Bicycle and Pedestrian Bridge
National Award Winner—Special Purpose
The Peter Courtney Minto Island Pedestrian bridge is a 300-ft-long, tied-arch structure that links Riverfront Park with Minto Island in Salem, Ore. The structure blends seamlessly into the surrounding environment while providing trail access for outdoor enthusiasts.
"The inclined arches are a unique solution to a long-span tied arch. The innovative approach to the arch ties provided a slender, aesthetically pleasing structure," said Michael Culmo, PE, CME Engineering.
"The bridge's elegant, open profile blends seamlessly into the surrounding park," added Dominique Shannon, PE, Kansas Department of Transportation, a judge in the competition.
Prize Bridge Information
Year Awarded:

2018

Location: Salem, OR
Award Class:

Special Purpose

Designer/EOR:

OBEC Consulting Engineers

Owner:

City of Salem

General Contractor:

Legacy Contracting, Inc.