Melanie Harris Joins 2023 Forge Prize Jury
September 14, 2022
FOR IMMEDIATE RELEASE
CHICAGO - The American Institute of Steel Construction is pleased to announce that Melanie Harris, AIA, LSSYB, NCARB, will join Rona G. Rothenberg on the 2023 Forge Prize Jury.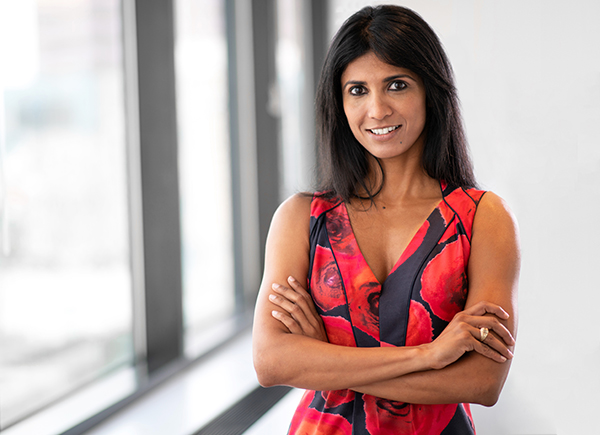 An expert in healthcare architecture, Harris is currently the national healing practice director at BSA LifeStructures.
"I've watched Melanie break many molds in architecture and quickly rise through the ranks to become one of the authorities in healthcare design," said Alex Morales, Associate AIA, EDAC, LEED Green Assoc., AISC's senior structural steel specialist for the Houston market, who leads the Forge Prize program. "She is an inspiration to emerging professionals blazing their own trails in the industry, and we're honored to have her on the Forge Prize jury this year."
Harris became passionate about peoples' wellbeing at age 15, when her mother died of cancer. However, instead of pursuing a career in medicine, she devoted herself to architecture for healing. She has worked with clients like MD Anderson Cancer Center since she earned her master's degree from Texas A&M University in 2006. She joined HOK's Houston healthcare team in 2014 and, in 2017, transitioned to lead HOK's healthcare practice in central Florida. She started as BSA's principal for Tampa in 2020 before moving into her current role as national healing practice director.
The Forge Prize, established in 2018, identifies creative emerging architects with visionary designs that embrace steel as a primary structural component and capitalize on steel's ability to increase a project's speed. Entries are due November 30.
It's a unique opportunity to experiment with a conceptual design, with no limits on scope or complexity, and the stakes are high. Three finalists will each win $5,000 and work with a steel fabricator to further develop their ideas. The winner will receive the $10,000 grand prize and an invitation to present before an audience of the industry's best minds at the Architecture in Steel conference, April 12-14, 2023, in Charlotte, N.C.
###
For more information contact:
Dani Friedland
Director of Marketing Communications
773.636.8535
friedland@aisc.org
American Institute of Steel Construction
The American Institute of Steel Construction, headquartered in Chicago, is a non-partisan, not-for-profit technical institute and trade association established in 1921 to serve the structural steel design community and construction industry. AISC's mission is to make structural steel the material of choice by being the leader in structural steel-related technical and market-building activities, including specification and code development, research, education, technical assistance, quality certification, standardization, market development, and advocacy. AISC has a long tradition of service to the steel construction industry of providing timely and reliable information.

130 E. Randolph St, Suite 2000
Chicago IL 60601
312.670.2401
www.aisc.org