Is It Likely My Design Will Fail?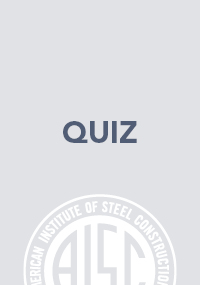 Format: Quiz
Category: Quizzes
Is It Likely My Design Will Fail?
Member

$25.00

Non-member

$50.00
Over the past 15 years the use of LRFD in steel design has become almost universal and at the same time, performance-based design approaches have become more mainstream. Both approaches, LRFD implicitly, and PBD explicitly, seek to limit the probability our designs will fail. ASCE 7-16 adopted specific criteria for failure probabilities and reliability. This presentation will explore how these can be applied and used to advantage in design practice.
Publication Date: April 2018
Author(s)
Ronald Hamburger, SE