T.R. Higgins Lectureship Award
Congratulations to the 2024 T.R. Higgins Lectureship Award recipient, Benjamin Schafer, PhD, of Johns Hopkins University!
Keep an eye out in the spring of 2024 for information about nominating someone for the 2025 T.R. Higgins Lectureship Award.
---
What is the T.R. Higgins Lectureship Award?
Each year, AISC's T.R. Higgins Lectureship Award recognizes an outstanding lecturer and author whose technical paper or papers, published during the eligibility period, are considered an outstanding contribution to the engineering literature on fabricated structural steel.
The award is named for Theodore R. Higgins, former AISC Director of Engineering and Research, who was widely acclaimed for his many contributions to the advancement of engineering technology related to fabricated structural steel. The award honors Higgins for his innovative engineering, timely technical papers, and distinguished lectures.
Winners will receive a framed certificate, which is presented at NASCC: The Steel Conference. Winners receive a $15,000 cash award and will present their lecture, upon request, at professional association events.
---
Structural Stability Researcher Benjamin Schafer Wins 2024 T.R. Higgins Lectureship Award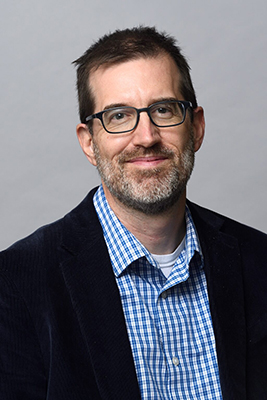 AISC is proud to present Benjamin Schafer, PhD, of Johns Hopkins University with the 2024 T.R. Higgins Lectureship Award for "Review of Local Buckling Width-to-Thickness Limits."
"Dr. Schafer's work in the areas of structural stability and local buckling in hot-rolled structural members is consistently outstanding," said AISC Vice President of Engineering and Research Christopher H. Raebel, SE, PE, PhD, "and his reputation as a researcher, professor, and lecturer is similarly remarkable--in fact, the jury's selection was unanimous. It is a privilege to have him represent AISC as a T.R. Higgins Lectureship Award recipient."
Schafer will give the final keynote address at the 2024 NASCC: The Steel Conference, where he will also receive the $15,000 honorarium. He will present his work on request throughout the country over the course of the year, as well.
About Benjamin Schafer
Benjamin W. Schafer is the director of the Ralph O'Connor Sustainable Energy Institute and Hackerman Professor in the Department of Civil and Systems Engineering at Johns Hopkins University. He is also active in engineering consulting and is currently a consulting principal at Simpson, Gumpertz & Heger. He holds master's and doctoral degrees from Cornell University in structural engineering and a Bachelor of Science in Engineering from the University of Iowa. Schafer has led numerous research projects on the behavior and design of thin-walled steel structures.
He is dedicated to the codes and standards process with over 20 years of service to AISC, AISI, and ASCE, and currently serves as Chair of AISC TC4 on Members, Vice Chair of the AISC Committee on Structural Stainless Steel, and Chair of ASCE 8 on cold-formed stainless steel. He has previously served as Chair of the Department of Civil Engineering at Johns Hopkins, Chair of the Structural Stability Research Council, President of the Cold-Formed Steel Engineers Institute, and North American Editor of the journal Thin-Walled Structures.
He is an award-winning teacher, dedicated runner, regretfully retired youth soccer coach, and facilitator for a middle school maker program. He currently resides in Washington with his wife and son.
---

2023 LECTURER: Jennifer McConnell

Jennifer McConnell presented "Steel Structures to Withstand the Elements: What Structural Engineers Need to Know About Corrosion" as the final keynote of NASCC: The Steel Conference in Charlotte, N.C., in April 2023. She has conducted groundbreaking research into the performance of uncoated weathering steel (UWS) in bridges. Her work incorporates long-term field data on the performance of steel structures and corrosion protection methods in various environments and includes an analysis of practical design strategies that improve corrosion resistance.
McConnell is the Bentley Systems Career Development Professor at the University of Delaware, where she also directs the Center for Innovative Bridge Engineering. She has over 20 years of research experience in bridge behavior, laboratory testing, field evaluation, inspection, long-term performance, design, and analytical modeling of bridges. She is a member of the National Steel Bridge Alliance Oversight Committee, the American Iron and Steel Institute (AISI) Steel Bridge Task Force, the AISI Corrosion Advisory Group, and the Transportation Research Board Committee on Steel Bridges.
SCHEDULING A LECTURE
If your organization is interested in hosting a T.R. Higgins lecture, contact Christina Harber, director of education, at harber@aisc.org. AISC reimburses the speaker's travel expenses for qualifying events.
---

ABOUT T.R. HIGGINS
Theodore R. Higgins joined the Institute in 1940 as chief engineer and was its director of Engineering and Research from 1945 to 1968. During his tenure, he was involved in all aspects of the Institute's wide variety of research activities. He played an especially prominent role in the more than 20 years of research, which led to the development of plastic design techniques for steel structures. Theodore authored the Institute's first manual on plastic design, Plastic Design in Steel.
A resolution adopted by the Institute's Board of Directors honored Higgins for his unparalleled service to the structural steel industry. The resolution defines him as a pioneer in developing the research and engineering principles which form the basis of steel design and construction today. "Theodore Higgins possessed that unique ability to translate research results into practical applications," the resolution reads.
---

JURY
Each year AISC invites a distinguished panel of industry experts to judge the nominations for the T.R. Higgins Lectureship Award. The jury reflects a blend of professional insight, industry experience, and academic excellence.
AISC thanks the following jurors for evaluating the nominations for the 2024 award:
Mike Kempfert
CSD
Milwaukee
Jason McCormick
University of Michigan
Ann Arbor, Mich.
Chia-Ming Uang

University of California, San Diego

La Jolla, Calif.
Brian Volpe
Cives Engineering Corporation
Alpharetta, Ga.
Duff Zimmerman
Cooper Steel
Shelbyville, Tenn.