AISC Education Foundation
Invest in the Future With the AISC Education Foundation
AISC is proud to be a not-for-profit and non-partisan institution so we can focus on what's really important: the future! When we're not advocating for infrastructure or drafting essential specification codes, we work just as hard to ensure that students have the tools they need to lay the foundation for the future we need. We do so by allocating our funds to research fellowships, scholarships, course development, internships, travel grants, and so much more!
When you donate to the AISC Education Foundation, you're helping fund a brighter future for everyone in perpetuity! With five board-approved programs your contribution will fund, there's no doubt that every donation is sure to make an impact on students involved in the steel industry. After all, these students will become the engineers, architects, tradespeople, and designers that secure a better tomorrow. Donating now means investing in the livelihood of your children, neighbors, colleagues, and yourself! It could be your donation that helps fund the next great revolutionary design, idea, or innovation.
Individual Contribution Corporate Contribution
Prefer to donate by check? That's just fine! Please make the check out to "AISC Education Foundation" and mail it to: AISC Education Foundation, PO Box 8761, Carol Stream, IL 60197-8761.
---
How does the AISC Education Foundation help students?
AISC supports students and educators by funding programs that bring steel to life for the next generation of industry leaders and by offering scholarships.
For the 2021-2022 academic year, the Foundation and its industry partners provided scholarships to 101 full-time undergraduate and master's-level graduate students studying civil engineering, architectural engineering, construction engineering, construction management, or architecture at colleges and universities in the U.S. In addition, the AISC Education Foundation was proud to offer extraordinary emergency scholarships to students who found it difficult to remain in school during the coronavirus pandemic.
The Foundation also makes sure that the people who make our industry so special can help their own children go to college through the David B. Ratterman Fast Start Scholarships. In 2021, the Foundation awarded $76,000 in scholarships to children of (or who share a permanent residence with) those who work at distribution or fabrication facilities of AISC Full Member companies. Freshmen and sophomores studying full time at two- or four-year colleges are eligible.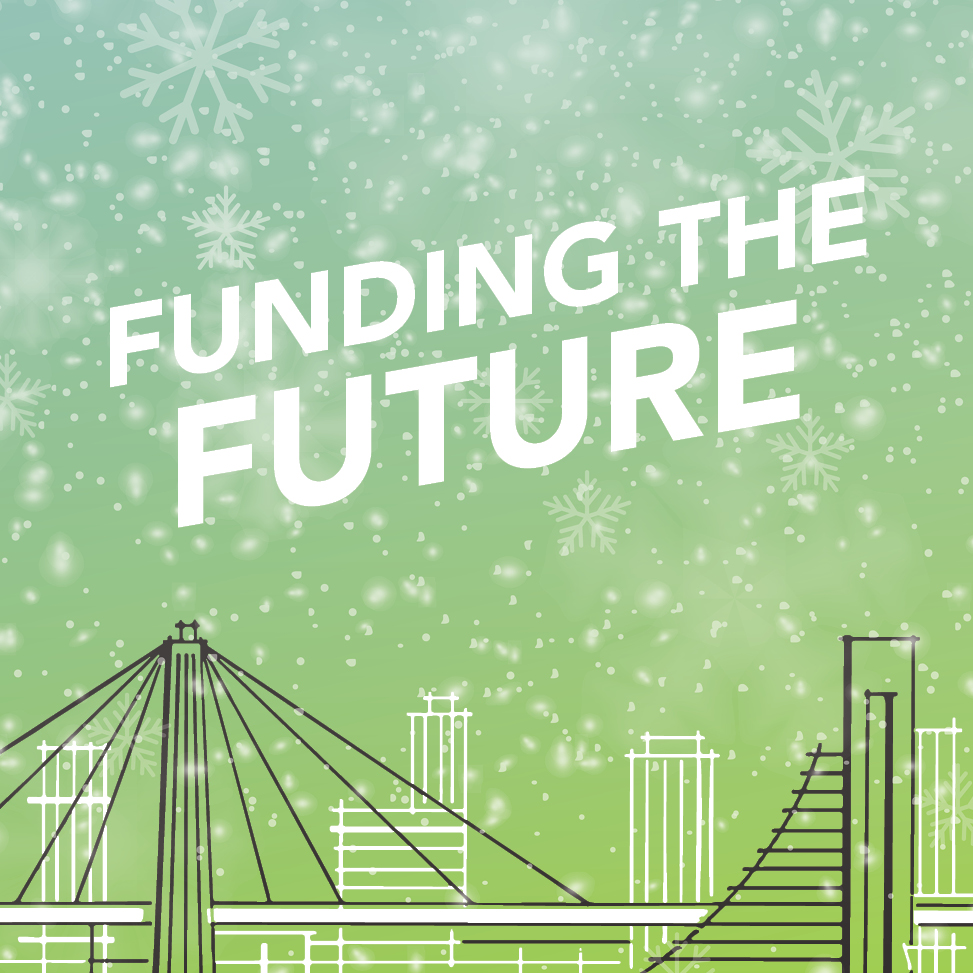 Planning for the next century
The AISC Education Foundation is very proud of the work we do to provide scholarships and fellowships to help the next generation of industry leaders reach their dreams. That remains a central tenet of our efforts to foster innovation to ensure a bright future for our industry.
But there's so much more we can contribute! As we look back on the last century and plan for the next, we're launching a variety of exciting new programs that will help both students and faculty explore the structural steel industry and understand steel's full potential.
We know great things happen when promising students have the space to be creative and pursue their individual interests. This year, the AISC Education Foundation will start funding undergraduate research grants, giving undergrads the rare opportunity to spend a term studying structural steel design and construction under the direction of a faculty sponsor.
In addition, we're expanding the existing Adopt-a-School program to allow faculty and fabrication companies to build on their existing relationships with expanded activities. These activities could range from shop tours and lab material donations to the development of a full course such as a capstone project or an architecture studio focused on steel design and fabrication. This program offers endless possibilities for faculty who know how their students learn best.
Stay tuned next year for a new faculty internship program designed to give educators who haven't worked in the industry some valuable hands-on experience to draw on when they teach. We're also launching travel-based programs that will develop stronger connections between students and industry, both inside and outside the classroom.
You can get in on the ground floor and help us build a strong foundation for these programs. We're raising funds not just for the year, but for years to come. A larger fund at the core of the AISC Education Foundation will return more interest, compounding the effect of every dollar in perpetuity.
After all, the legacy of structural steel is built on generations of compounding hard work and ingenuity. The current generation stands on a foundation built by those who came before us, and now it's our turn. It's up to us to provide great shoulders for future generations to stand on.
If you're in a position to do so, please consider investing in the future of our industry. Help us forge a bright future for our industry's next century.
---
This message is on behalf of the AISC Education Foundation, a registered 501(c)(3) nonprofit organization. Every penny donated to the AISC Education Foundation is tax-deductible and goes to students, educators, and education programs.
More Testimonials
Michael D. Engelhardt
Professor of Civil Engineering, UT Austin
Andrew Conwell
Scholarship Recipient, 2020-2021
Gus Bergsma
Chief Revenue Officer, Bentley Systems