Virtual Seminar: The Seismic Design Manual  -- Third Edition of the AISC Seismic Design Manual and Applications of the 2016 Seismic Provisions – AISC 341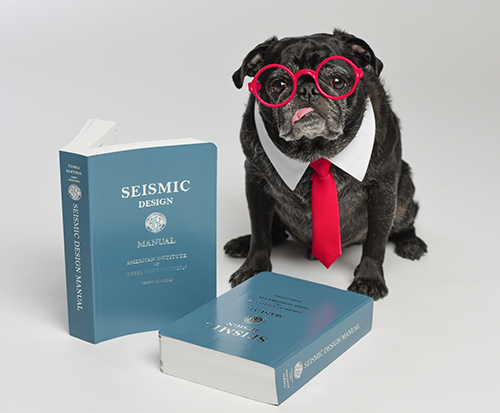 Five-Part Virtual Seminar
Presented by Thomas Sabol
This seminar introduces the 2016 AISC Seismic Provisions and the 3rd Edition of the Seismic Design Manual. It highlights proper application of key design and detailing requirements and introduces important technical changes in the recently updated Seismic Provisions. Design examples from the new 3rd Edition of the Seismic Design Manual will be included.

The seminar reviews general design considerations, performance goals and role of inelastic and force control elements. The seminar then reviews provisions applicable to all seismic force-resisting systems before an in-depth review of moment frames and braced frames. This seminar is the 2019 Louis F. Geschwindner Seminar series.
This nine-hour seminar is presented over two weeks.
Location: Online -- Live only, no recorded option available.
Dates: 5/25, 5/27, 6/1, 6/3, and 6/4/2021
Time: 1-3 pm EDT Typical; On 6/4: 1-2 pm EDT
Individual Registration

$325 AISC Member
$200 Educator / Student / Government Agency
$525 Non-Member

Up to 9 PDHs to the registrant only
No recording access available

Register
Group Registration

$1100 AISC Member
$925 Educator / Student / Government Agency
$1695 Non-member

Registration is good for multiple connections for employees from your organization's branch location only. Other locations will require purchasing a separate group registration.

Up to 9 PDHs for unlimited connections for employees at your branch
location only.

For this event only: All additional attendees must have their own connection. Your registration confirmation e-mail will include information on how to add more employees to the registration.

No recording access available

Register
Date: 5/25/2021 - 6/4/2021
Duration: Sessions 1-4: 2 hours each; Q and A Session: 1 hour
Location: Live Webinar
PDH Credits: Up to 9.0 PDHs
Cost:


Optional Purchase

Discounted Seismic Design Manual Purchase: The Seismic Design Manual, 3rd Ed. plus a hard copy of notes, is available for purchase with this seminar for only $50 + Tax and Shipping (a $100 member value)! Only one discounted Manual purchase per registrant is allowed.

Registration Deadline: 5/25/2021 1:00 p.m.
Substitutions and Cancellations: Substitutions may be made at any time. Cancellations received 1-3 days prior to the webinar will be charged a $50 service charge. Cancellations and no shows the day of the webinar session will not receive a refund.

Connection Instructions: Upon registration, you will receive a confirmation email containing your receipt, information on how to access the webinar, and a link to a PDF handout of slides.
Speaker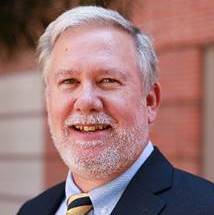 Tom Sabol is a principal at Englekirk, a Los Angeles-based firm specializing in structural and earthquake engineering, historical structure rehabilitation and wind engineering.