Thomas Sabol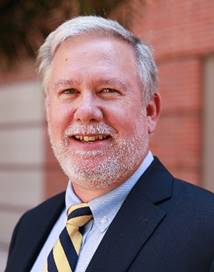 Company

Engelkirk Institutional

Title

Principal
Tom Sabol is a principal at Englekirk, a Los Angeles-based firm specializing in structural and earthquake engineering, historical structure rehabilitation and wind engineering. Tom received his B.S. in Architectural Engineering from California Polytechnic University, San Luis Obispo, and his Ph.D. in Structural and Earthquake Engineering from UCLA.
He has been responsible for the structural design and project administration for large scale building structures, evaluation of earthquake safety of structures and projects investigating the seismic behavior of buildings. He serves on a number of research and standards-development groups such as AISC Seismic Provisions and Specification committees and was actively involved in the FEMA-sponsored SAC projects and the NSF-sponsored Seismic Repair and Rehabilitation Project. He also is a member of the CSU Seismic Review Board.
Dr. Sabol is an Adjunct Professor in the Civil and Environmental Engineering Department at UCLA where he teaches graduate and undergraduate courses focusing on earthquake engineering and structural steel. He is a registered civil and structural engineer and licensed architect in the State of California.