Unmasking the Ductility Factor, Shear Rupture, and Element Capacity in Welded Connections
Several considerations need to be made while in the process of designing welds and welded connections. This webinar will provide guidance on some of the more challenging considerations. Specifically, when (1) should the ductility factor be applied to a weld; (2) is the load path from the weld to the connecting element(s) unclear in regard to shear rupture checks, and; (3) should a weld be sized to develop the strength of a connecting plate? This presentation provides background into the development of these design considerations, and discusses the application of these limit state checks.
Date: 1/24/2018
Time: 1:30 p.m. - 3:00 p.m. EST
Duration: 1.5 hours
Location: Live Webinar
PDH Credits: 1.5
Cost:


$185 AISC Member
$155 Educator / Student / Government Agency
$285 Non-Member

Only one person from your organization is required to register per connection. Each individual within your organization who attends at the registered connection will receive a PDH certificate at no additional charge.

Registration Deadline: 1/24/2018 1:00 p.m.
Substitutions and Cancellations: Substitutions may be made at any time. Cancellations received 1-3 days prior to the webinar will be charged a $50 service charge. Cancellations and no shows the day of the webinar session will not receive a refund.

Connection Instructions: Upon registration, you will receive a confirmation email containing your receipt, a link to access the webinar, dial-in audio instructions, and a link to a PDF handout of slides.
Speaker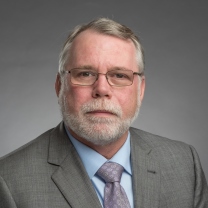 Dr. Patrick J. Fortney, P.E. has over 25 years of experience in the construction industry, and related areas in teaching, research, and practice.