Retail
Structural steel framing systems provide a unique combination of long spans, open floor spaces and clean lines to bring out the best in retail projects
Whether standalone or mixed-use, structural steel continues to be the market share leader for the retail sector thanks to its ability to optimize space in stores of all sizes. Choosing structural steel for a retail project can provide significant benefits, including:
Earlier building occupancy thanks to quick erection, which reduces overall on-site construction, labor and associated time and costs
Competitive costs compared to other structural materials
Clean interior looks using hollow structural sections (HSS) or architecturally exposed structural steel (AESS)
Flexible spaces thanks to long column-free areas, as well as large expanses of window space, which maximizes natural light
Fast, repetitious roof framing with steel joists and castellated or cellular beams
Easy integration with other space types above and below in mixed-use applications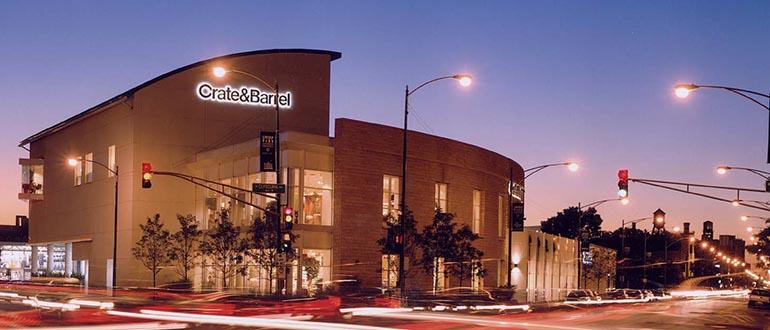 "Steel matches our core business philosophy. It is the industry standard in retail for many reasons. It's the fastest material to erect; it's always cost competitive. A school opening early doesn't mean much to the bottom line. But a retail store? Steel is at the top of the list for speed to market." John Moebes, Director of Construction, Crate & Barrel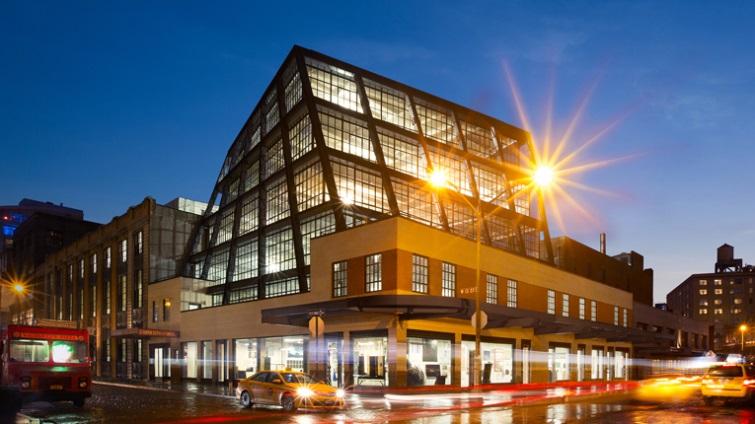 837 Washington Street, New York, NY
Still need help?
The Steel Solutions Center is for people who need technical assistance, innovative solutions, or tools to make structural steel design even easier.